Your work impacts how people experience a meal. And whether you're serving food in a hospital cafeteria, a high-end restaurant, a busy university, or another setting, Vollrath® can help you make those experiences better, more efficient, and more inspired.
Everything About the Super Pan V
22-Gauge Steel. Resists dents and dings even in the toughest kitchen environments.
Now Good for Life! Super Pan V Steam Table Pans have been added to the line of Jacob's Pride lifetime warrantied items.
False Bottoms. Constructed out of durable 300 series stainless steel, NSF-approved false bottoms hold food above the bottom of the pan.
Slotted and Solid Covers. Reinforced edges provide added strength to the perimeter; solid covers are NSF-certified.
Perforated and Nonstick Pans. Perforated pans are ideal for steaming foods or draining away fats, juices, or moisture; nonstick pans are coated with premium black nonstick finish, made without PFOA.
Wire Grates. The only solid stainless steel wire grate in the industry, no plating to flake off, and ample finger room in corners for easy removal.
Shop All >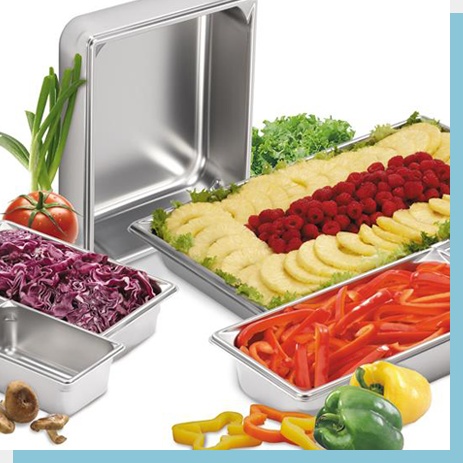 Save an annual average of $36 on energy costs Per Full-Size Pan Opening!
kWh (kilowatt hour) usage shows that Super Pan is 38% more efficient –
Steam Table Pan
KWH Usage
Total Annual Hrs.
Total Annual KWH
Price Per KWH
Total Annual Cost
Super Pan
0.20
2488
497.60
0.1225
$60.96
Competitor w/ bent edges
0.32
2488
796.11
0.1225
$97.52
Vollrath Cookware & Bakeware
Tribute 3-Ply Cookware
Backed by a lifetime warranty and engineered to retain a precise combination of commercial strength and ergonomic characteristics, Vollrath's Tribute line has earned its reputation as one of the industry's top-performing cookware lines.
The heavy-duty 18-8 non-corrosive stainless steel interior guarantees flavor neutrality and is surrounded by a layer of aluminum for even thermal distribution.
The magnetic stainless steel outer layer makes Tribute a perfect choice for induction cooking.
Shop All >
Vollrath Food Prep Equipment
The InstaCut 5.0
Consistency with Every Slice, Every Dice
Pop-in, pop-out thermoset blade is easy to clean, never needs adjustment, and will never corrode
Tall base designed to fit containers up to 6" (15.2 cm) high
Full 5" (12.7 cm) square cutting area fits large fruits and vegetables
3x faster than cutting by hand
Clean, quick cuts reduce bruising for better food presentation
Shop Now >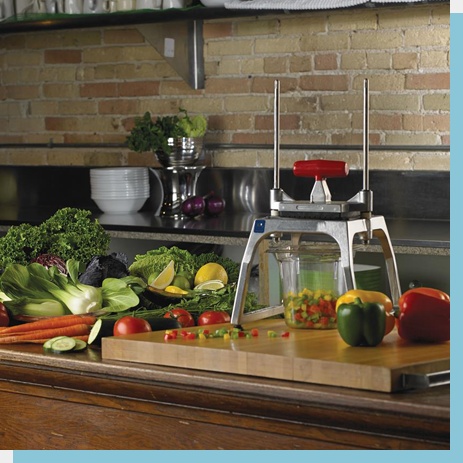 Induction Range Buying Guide
Learn the What and Why About Induction
For decades, a gas stovetop has been the centerpiece of most commercial kitchens. That's about to change. See why top chefs throughout the U.S. and beyond are breaking with tradition and switching to induction cooktops from Vollrath.
See The Guide >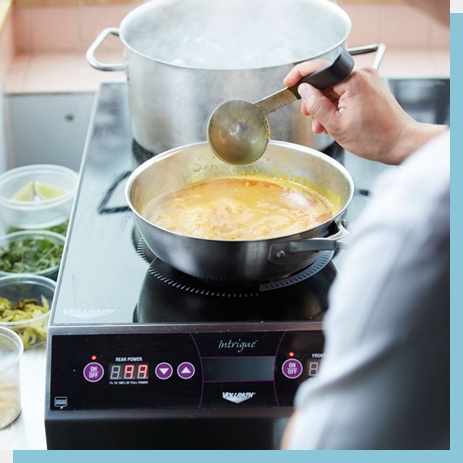 Vollrath Buffet & Tabletop Service
Mirage Buffet Induction Warmers
Perfect For Induction Chafers and Induction Display Cookware
Fewer cords. Connect up to 3 units together with inter-connect cords
Subtle, low-profile, attractive design coordinates with any serving setup
Low wattage to keep food warm during serving
Tempered, black glass top
Touch control, 4 power settings
LED indicator lights on control panel and glass
Drop-in model available
Shop Now&nbsp >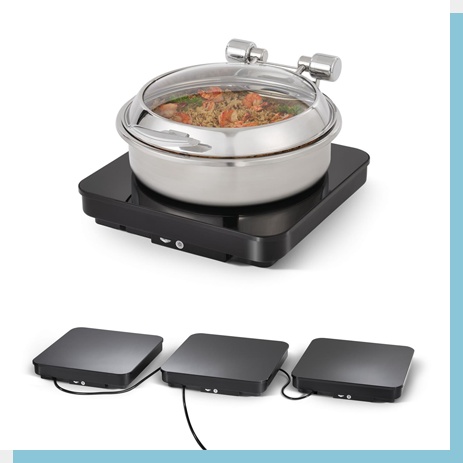 Vollrath Kitchen Essentials
Kool-Touch High-Temperature Plastisol
Kool-Touch Handles are color safe up to 225°F (107.2°C)
Fully functional to 350°F (176.6°C)
Insulated coating permanently bonded to utensil - will not slip or peel
Provides cool, comfortable grip
NSF-Certified
Shop All >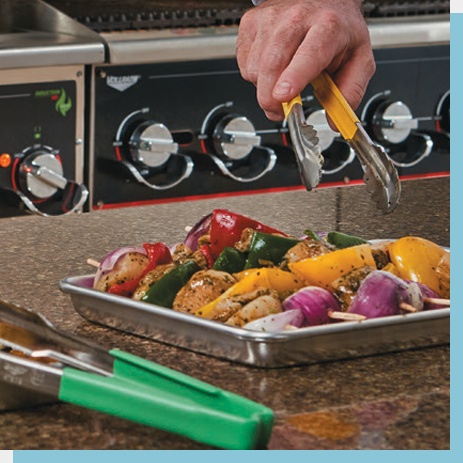 Vollrath Warewashing & Bussing
Rack Max 12-Compartment Racks
Designed to hold 17-30% more glassware than a traditional rack
Small side compartments with mesh bottoms hold flatware, salt shakers, ramekins, etc.
100% vertical glassware protection
Rack Max patent #6,634,510
Shop Now >