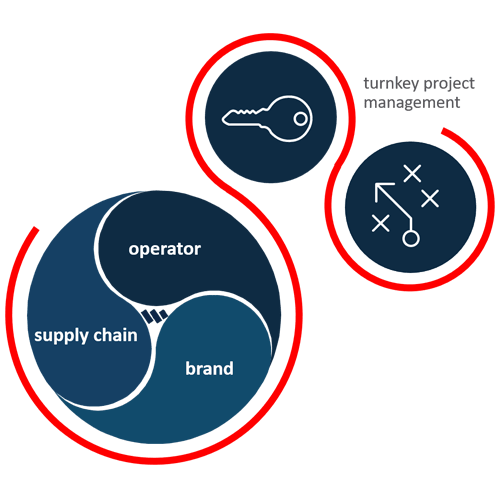 Organizational Overview
Our vertically integrated services will unify all aspects of your business with seamless results.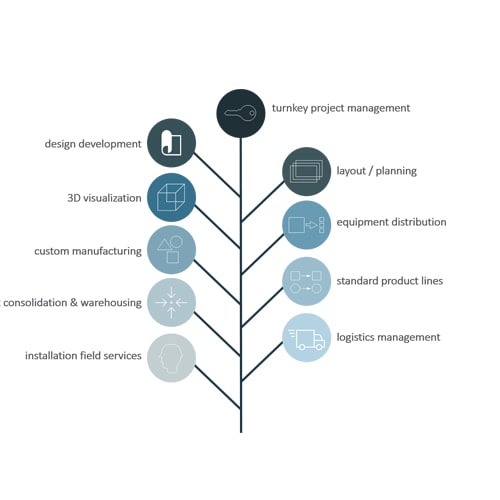 Manufacturing Project Management
Our vertically integrated Manufacturing services and capabilities deliver seamless results.
Ready to Learn More?
For over 116 years, N. Wasserstrom & Sons has worked to become an industry leading engineering and manufacturing provider for the foodservice equipment industry. The company maintains a de-centralized distribution model established with (5) key manufacturing facilities throughout the United States. NWS manufactures, consolidates and ships from the location that best meets customer requirements.
Along with cutting-edge innovation in manufacturing capabilities, only the highest quality stainless steel, wood, stone and alternative materials are sourced, engineered and manufactured in NWS products. The brand fulfillment, engineering and client service with project management teams, along with experienced craftsmen, work together to offer the flexibility to create custom products and services to suit the customer's operational requirements and aesthetic preferences.
Wasserstrom, family owned and operated since 1902, maintains a reputation of high quality foodservice equipment and supplies through its core values of Integrity, Accountability, and Consistency.