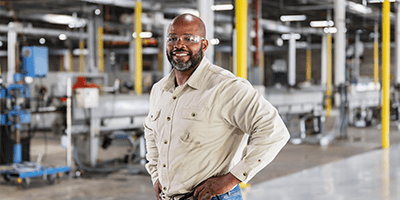 Fabrication Jobs
Building things is part of our company DNA. From design & engineering to fabrication, welding and installation, we build cool stuff.
Fabrication Jobs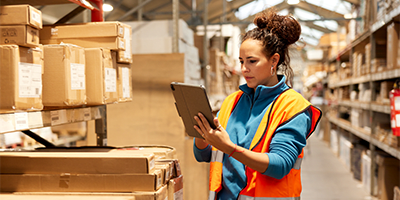 Warehouse / Distribution Jobs
Moving goods from one place to another is a key part of what we do. Join our team of distribution professionals to help our customers get what they need.
Search Warehouse Jobs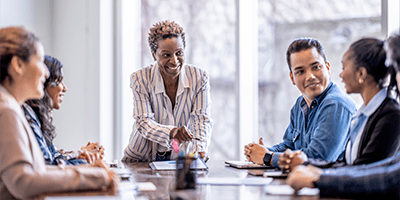 Corporate Jobs
Sales, marketing, finance & accounting, IT, administration and more. Our corporate employees support all areas of our business.
Search Corporate Jobs
Your Career at Wasserstrom
Wasserstrom offers fulfilling careers in the dynamic world of foodservice equipment and supplies. Explore our diverse job openings from sales and marketing to distribution and manufacturing. Discover the exciting possibilities that await!
Wasserstrom Benefits
At the Wasserstrom Company, we're not just committed to delivering exceptional products and services, but also investing in our greatest asset - our people. As part of our team, you'll have access to a robust benefits package designed to support your health, wellbeing, and professional growth. Our offerings include comprehensive health insurance (medical, dental, and vision), generous paid time off, a 401(k) plan, and continuous learning and development programs. In addition, we take work-life balance seriously, promoting a culture of flexibility that includes remote work options where applicable. Here at Wasserstrom, we strive to create an environment that nurtures growth, fosters innovation, and cultivates a true sense of community. Join us in shaping the future of the foodservice industry while taking care of your personal and professional needs.
Family of Companies & Working at Wasserstrom
Wasserstrom Holdings is comprised of several related, but independent entities. These include N. Wasserstrom, our manufacturing and equipment distribution arm. The Wasserstrom Company focuses on smallwares and supplies distribution for independent operators up through some of the largest foodservice brands in the world. And our RackSquared division provides robust information technology services for all our related companies.

Frequently Asked Questions
What is Wasserstrom?

Wasserstrom is one of the top foodservice distributors in the world. Founded in 1902, Wasserstrom specializes in providing restaurants, hotels, and other businesses with a wide range of products, from smallwares and kitchen supplies to furniture and equipment. Wasserstrom offers custom stainless steel fabrication, millwork, and refrigeration to a range of industries.

What kind of positions are typically available at Wasserstrom?

Wasserstrom frequently hires for a variety of roles in areas such as sales, customer service, supply chain, warehouse operations, engineering, manufacturing, and administration.

What are the minimum qualifications needed to work at Wasserstrom?

Qualifications vary by role. Be sure to review the job description for the role you are interested in – some positions require a high school diploma and others need advanced degrees.

What is the company culture like at Wasserstrom?

Wasserstrom values long-term relationships, both internally and externally. The company encourages a culture of teamwork, innovation, and respect and takes pride in their dedication to customer service and quality products. Wasserstrom is a family owned and operated culture that prioritizes a commitment to integrity, quality, and respect.

Does Wasserstrom offer remote work options?

Some positions have the opportunity for a hybrid work environment, while others, particularly those involving fabrication or in-person services, require physical presence.
What is the hiring process at Wasserstrom?

Depending on the position, the hiring process typically includes an application, initial screening, in-person or virtual interviews, and a potential skill assessment.

How does Wasserstrom support career development and growth?

Wasserstrom encourages professional development and often provides opportunities for the on-the-job training, internal promotions, and learning new skills.

What is the company's stance on diversity and inclusion?

Wasserstrom values diversity and inclusion, recognizing that a diverse workforce contributes to innovation and company growth. They are committed to creating an inclusive environment where all employees feel respected and valued.

How does Wasserstrom handle work-life balance?

The company understands the importance of work-life balance and aims to foster a supportive environment.

How often will I receive a paycheck?

You will receive paychecks bi-weekly (every other week), and your first paycheck will vary depending on when you start in the pay period. We also have a next day pay benefit through Payactiv.