Cambro offers a wide range of trays, table service and display items, storage, shelving, merchandising and insulated transport products, as well as innovative warewashing systems and healthcare meal delivery solutions. Shop the Cambro store at Wasserstrom.
Browse Cambro

Storage Containers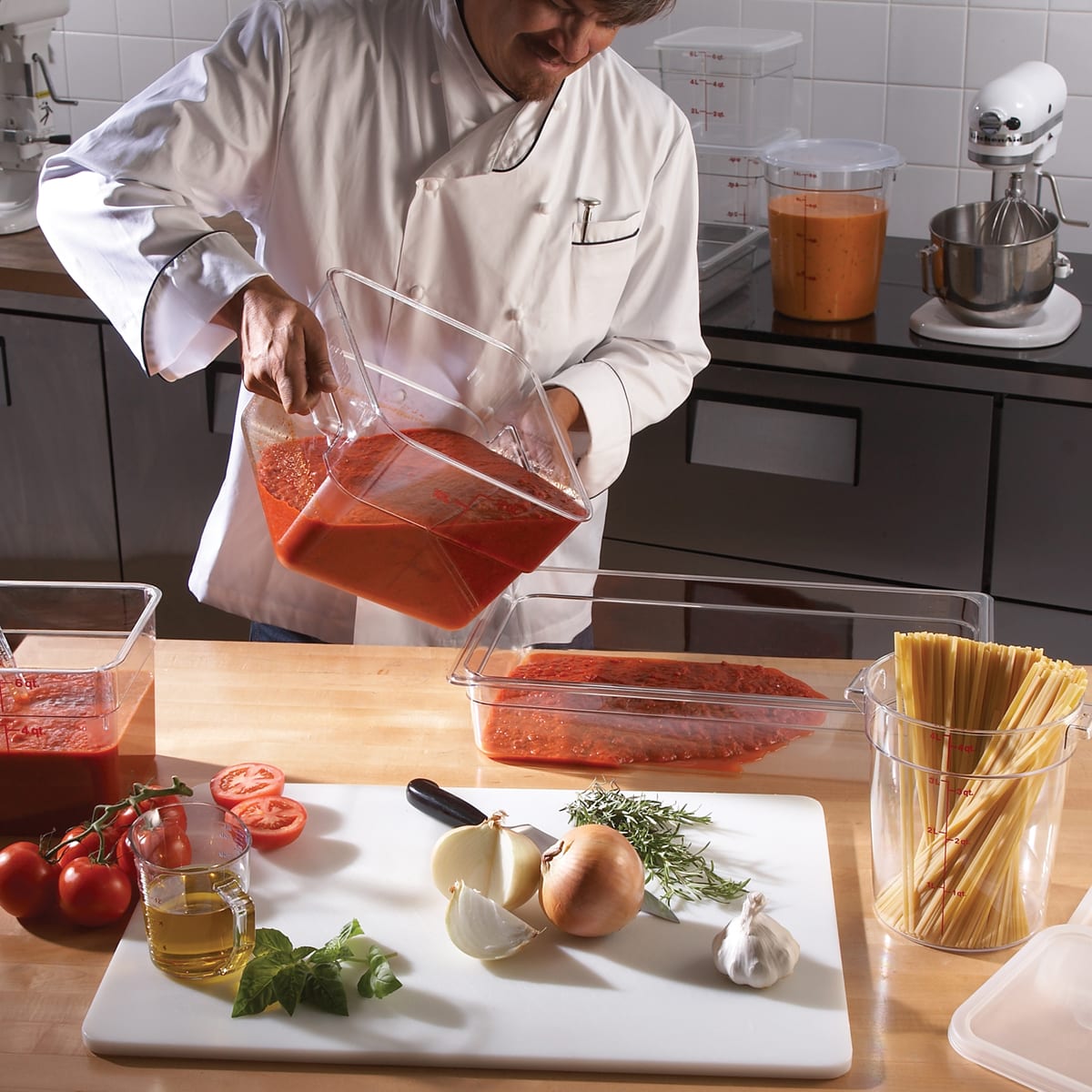 Quick Guide to Storage Container Materials
Camwear Polycarbonate. Virtually unbreakable polycarbonate material will not crack, bend, or dent. Withstands temperatures from -40°F to 210°F.
High Heat H-Pans. High heat material is safe for heating and holding applications. Withstands temperatures from -40°F to 300°F.
Polypropylene. Translucent polypropylene material provides a high chemical resistance. Withstands temperatures from -40°F to 160°F.
Polyethylene. High chemical and impact resistant material. Withstands temperatures from -40°F to 160°F.
ABS. High-performance and impact resistant material. Ideal for temperatures at or below -41°F.
Featured Cambro Storage Containers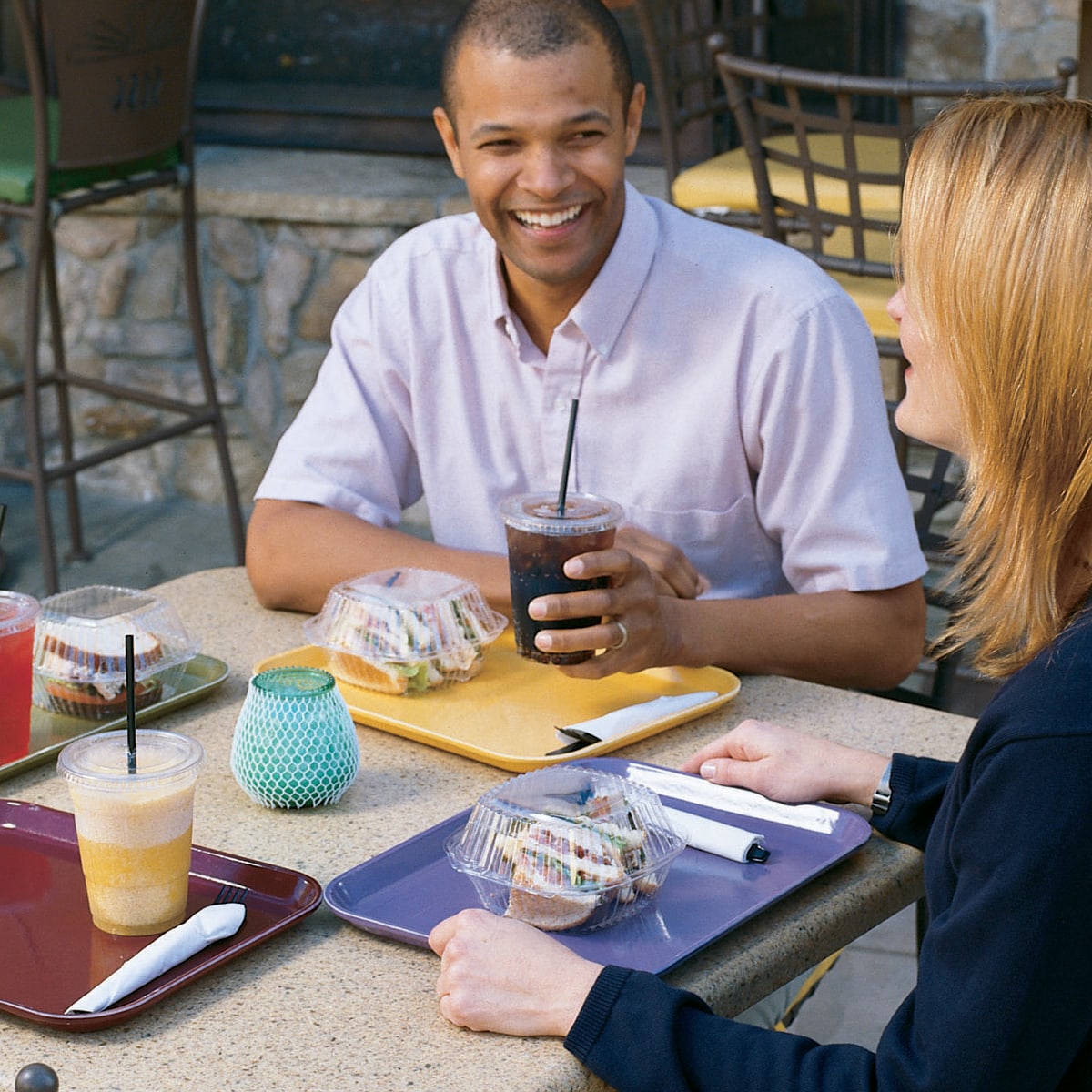 What is the "Camtray"?
Class of 1966. Designed to outlast just about everything and everyone, Camtrays are backed by a 5-year prorated warranty against manufacturer's defects. Durable fiberglass construction ensures that Camtrays will perform in the most demanding environments and last for decades.
Stacking lugs keep trays stacked securely in place and ensure proper airflow.
Top fiberglass layer is smooth and strong. Coupled with polyester resin, it resists impact and stains.
Each tray is dated on the bottom (production year and quarter), demonstrating how long it lasts.
Browse Cambro

Table Service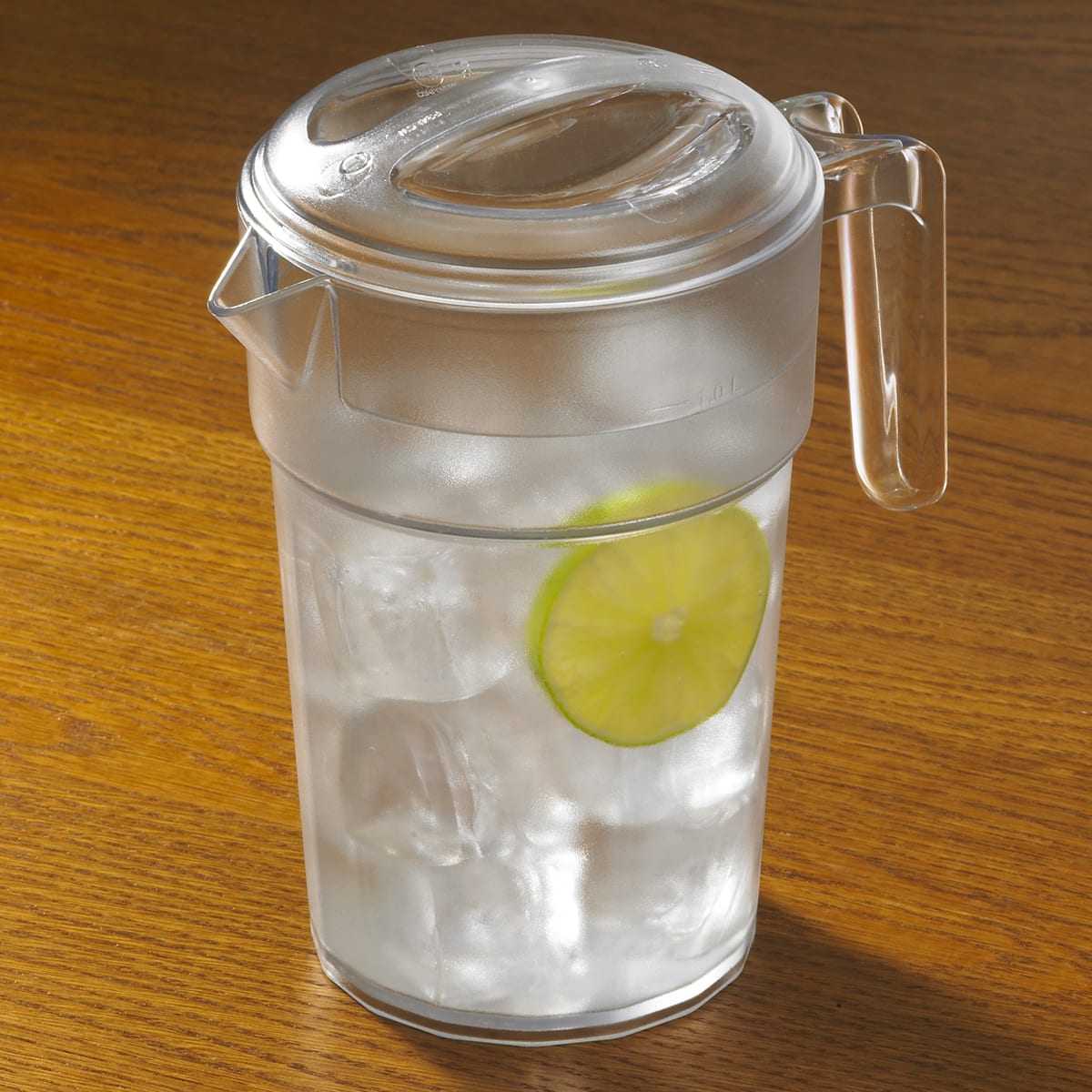 CamView Pitchers
Made of durable, shatter-resistant CamView material.
Lightweight for easy handling.
Exclusive ice-control contoured lip and pour spout reduce spills.
Slotted base allows for complete and sanitary drying.
Featured Cambro Table Service
Browse Cambro

Displayware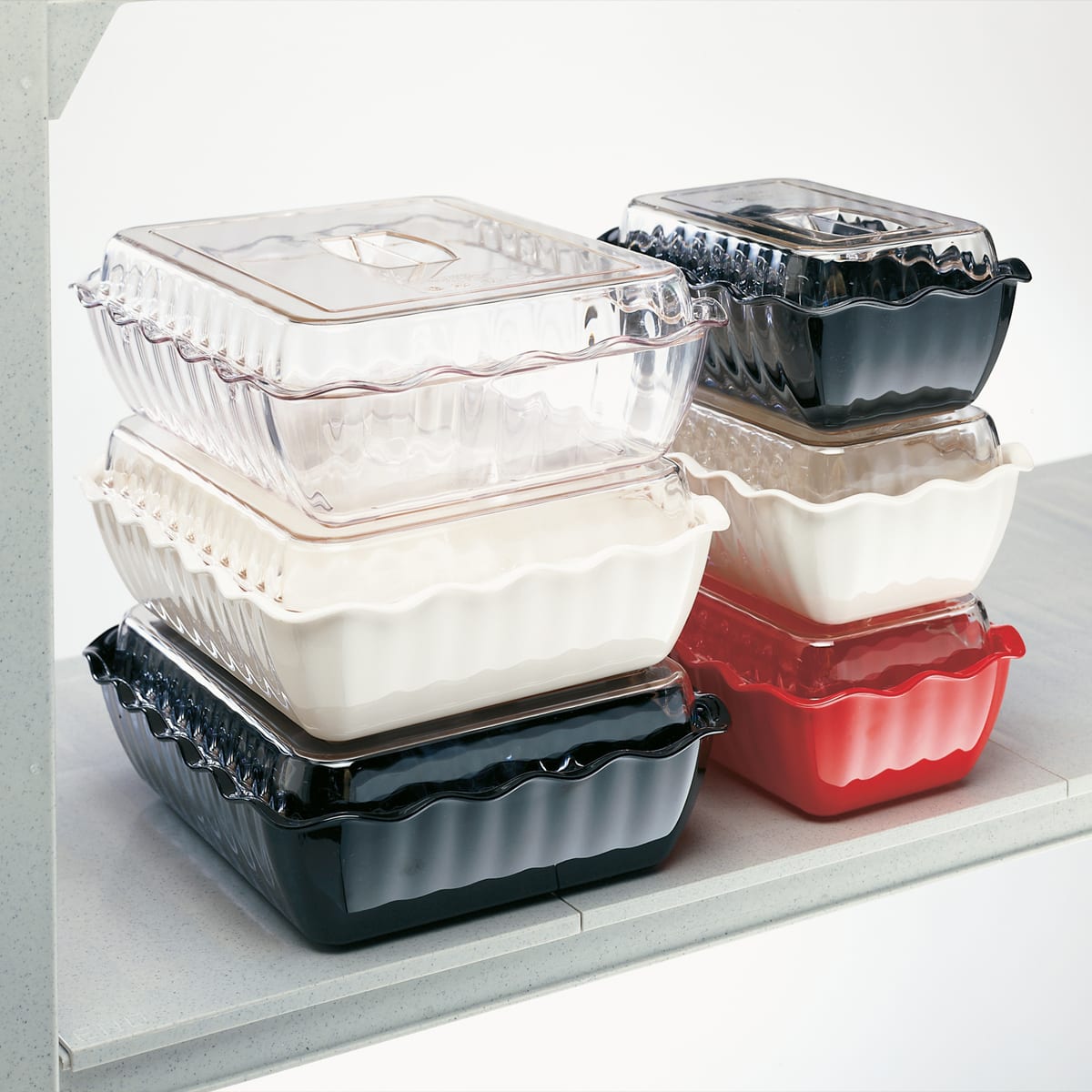 Cambro Deli Crocks
Ideal for supermarket delis,sandwich shops, buffets and catered events.
Prep, store and serve all-in-one with contemporary style at an economical price.
Use lids as risers or create a false bottom to enhance food presentation.
Crocks and platter made of SAN. Impact, stain and chip resistant.
Covers made of crystal clear, virtually unbreakable Camwear® polycarbonate.
Featured Cambro Displayware
Browse Cambro

Warewashing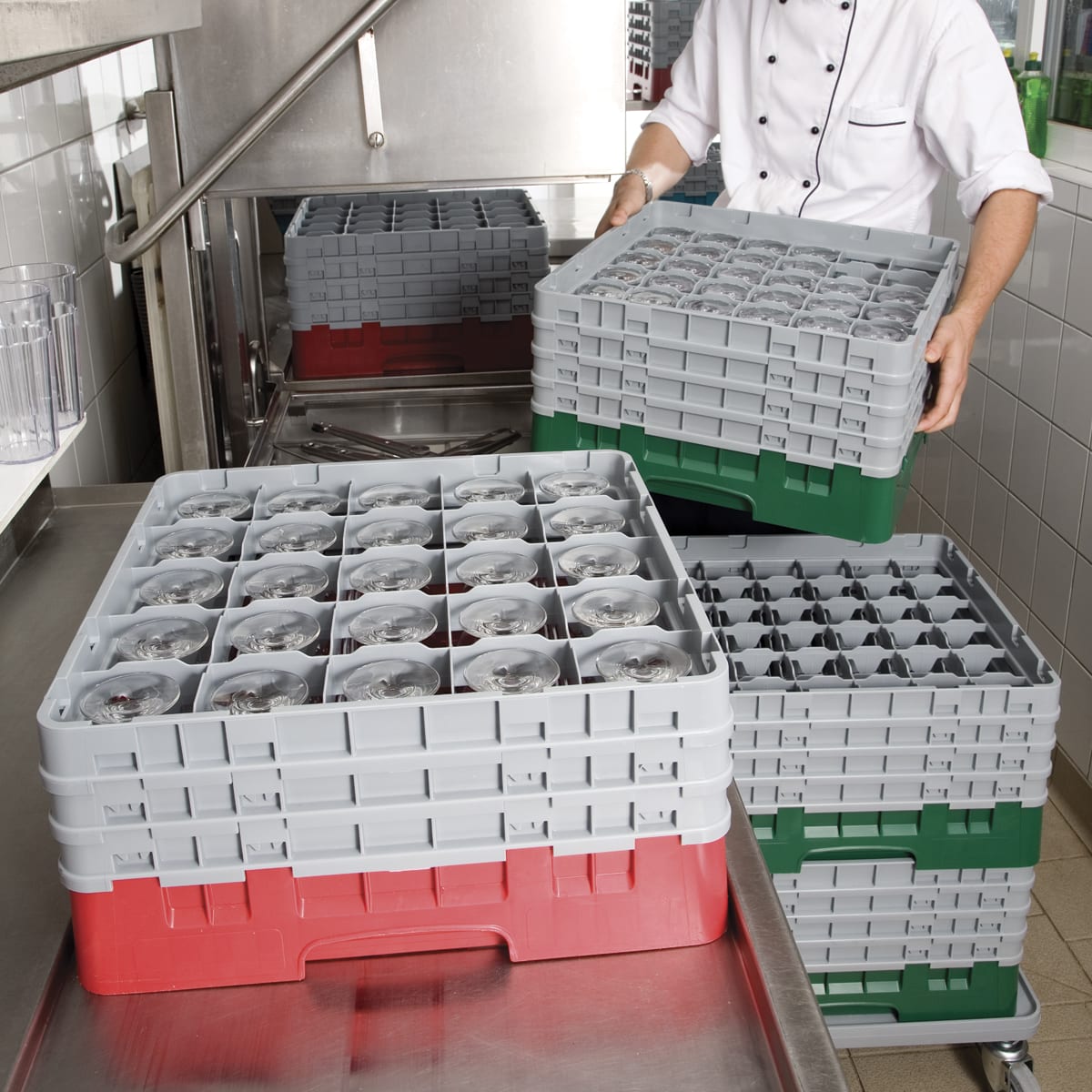 Camrack 4-in-1 Warewashing System
The Camrack System will protect glassware and keep it clean until the next event, eliminating the need for rewashing.
Efficient Washing. Open inside compartments provide thorough circulation of water and cleaning solutions and promote quick and thorough drying.
Sanitary Storage. Closed outer walls keep fingers and contaminants out and reduce risk of breakage and injury. The Camrack cover and Camdolly make this system completely closed.
Inventory Control. A variety in base rack colors help identify at-a-glance both contents and quantity per rack. Available in 10 colors.
Safe, Sanitary Transportation. Camracks can be transported across large campuses or to off-site locations in one single unit. Easy-to-grip handles and smooth overlapping sides facilitate safe handling.
Featured Cambro Warewashing
Browse Cambro

Insulated Food Transport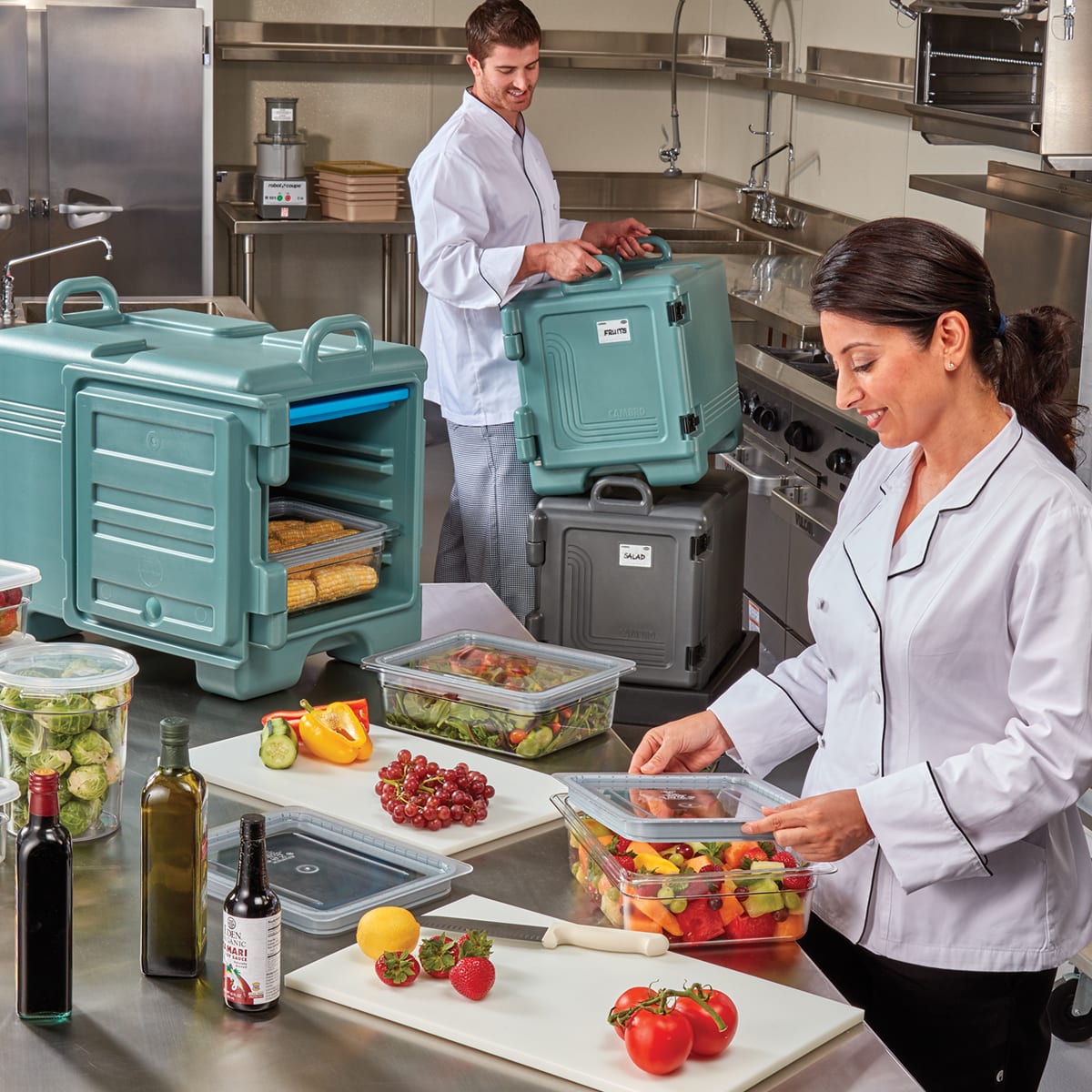 Insulated Food Servers Fast-Facts
Double-compartment, high-capacity carts hold and transport hot or cold food.
Tough, polyethylene shell and thick foam insulation throughout cabinet and between compartments maintain safe food temperatures for 4 hours or more.
Easy to maintain and won't dent, crack, rust, or chip.
Durable nylon door latches open easily and close securely.
Full-swing doors open to the side of the cart for easy loading and unloading.
Airtight removable gaskets.
Molded-in handles ensure easy maneuvering.
Molded-in bumpers minimize damage to walls, furniture, and other equipment.
Featured Cambro Insulated Food Transport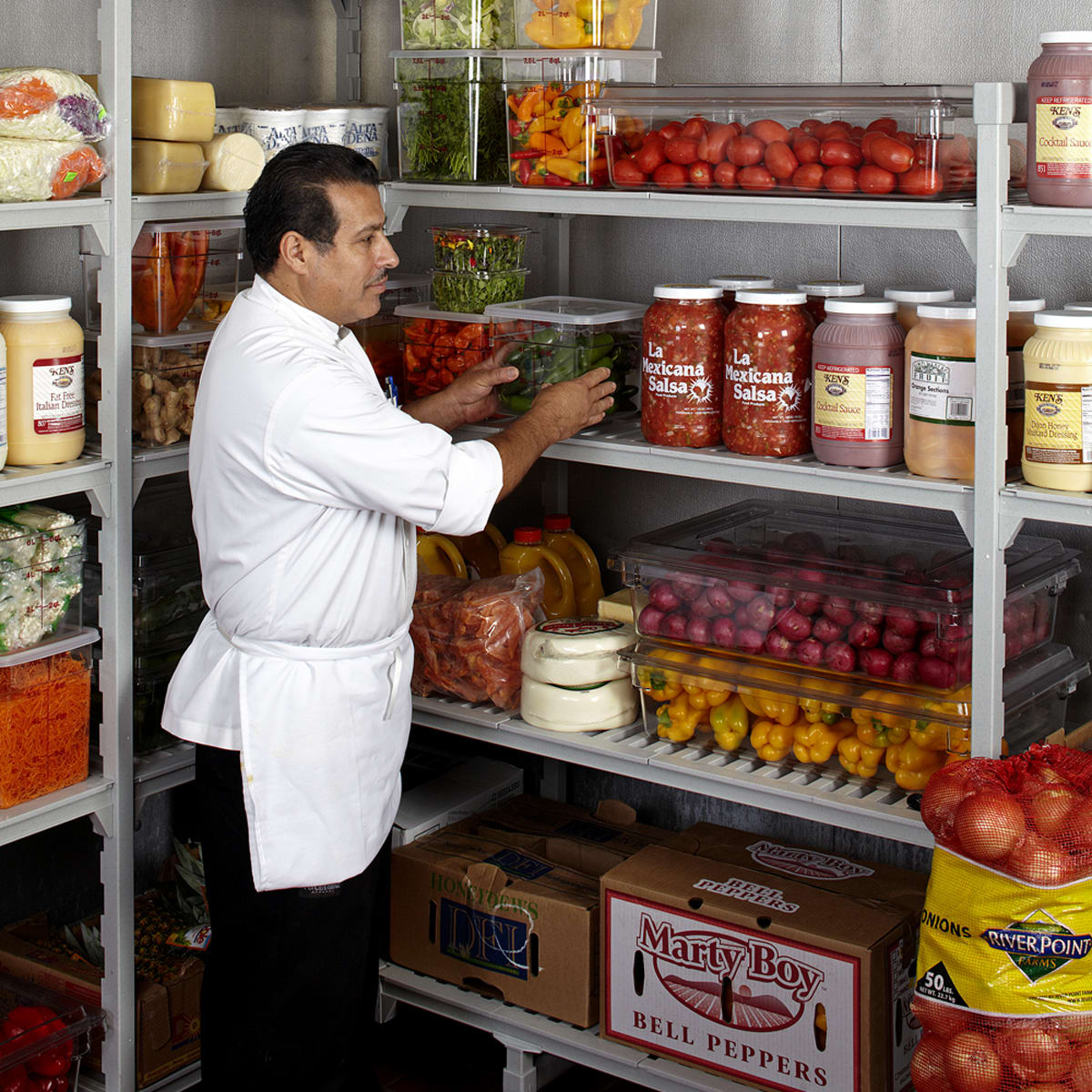 All About Camshelving
Every foodservice operation deserves to be set up for maximized cost savings, space efficiency, sanitation, food safety, and functionality no matter what the size or budget. Keep your kitchen organized and safe with superior shelving and carts from Cambro.
Camshelving storage systems make it all possible, helping foodservice operators optimize organization, support food safety, improve labor savings, simplify inventory management, reduce food waste, and eliminate replacement costs.
Rust and Corrosion Free. Backed by a lifetime warranty against rust and corrosion, Camshelving storage systems eliminate the inconvenience and costs associated with restoring or replacing degraded shelving.
Multi-Environment Use. Camshelving storage systems are designed to withstand all extreme storage applications and temperatures - impervious to moisture, chemicals, salt, food acids, and humidity. Camshelving systems can be installed anywhere and will never rust.
Easy to Clean. Cleaning shelving shouldn't be a major production. Whether daily or scheduled, cleaning can be done quickly and easily without interrupting storage space or normal day-to-day operations.
Easy to Adjust. Each shelf can be easily and independently adjusted to accommodate a variety of storage products and packages as product and storage needs change.