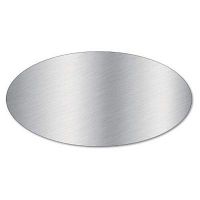 Foil Pans
Carry Out pans
and other Catering supplies are available at Wasserstrom.com. When you need disposable foil pans, you can find the size you need here.
More
Disposable Foil Pans
Shop disposable foil pans at Wasserstrom, great for takeout catering and buffet services. Get disposable foil pans available in a variety of sizes like 2 inch deep foil pans and 3 inch deep foil pans. Also, find the right foil pan lid to fit your disposable foil pans perfectly.
Order Foil Pans and Foil Lids
Order foil pan lids and the foil pans they fit, and have your disposable foil pans delivered to your door within a few days. Ordering online is fast and easy, with more items shipped out in one to two business days. If you have any questions about our collection of disposable foil pans and lids, or would prefer to place your restaurant supplies order by phone, please contact Customer Service.
Product List
Item #: 6001158

Model #: 5000050

By: Darling Food Service

Sold As: Case of 50

Item #: 6001166

Model #: 5000053

By: Darling Food Service

Sold As: Case of 50

Item #: 6001167

Model #: 5000054

By: Darling Food Service

Sold As: Case of 50

Item #: 891462

Model #: 588-B

By: RJ Schinner

Sold As: Case of 500

Item #: 6101999

Model #: 5000785

By: Darling Food Service

Sold As: Case of 2000

Item #: 6000862

Model #: 5000790

By: Darling Food Service

Sold As: Case of 100

Item #: 6000860

Model #: 5000010

By: Darling Food Service

Sold As: Case of 100

Item #: 231358

Model #: 5000354

By: Darling Food Service

Sold As: Case of 500

Item #: 6072389

Model #: 5000357

By: Darling Food Service

Sold As: Case of 500

Item #: 576483

Model #: 5000355

By: Darling Food Service

Sold As: Case of 500

Item #: 157599

Model #: 5000353

By: Darling Food Service

Sold As: Case of 500