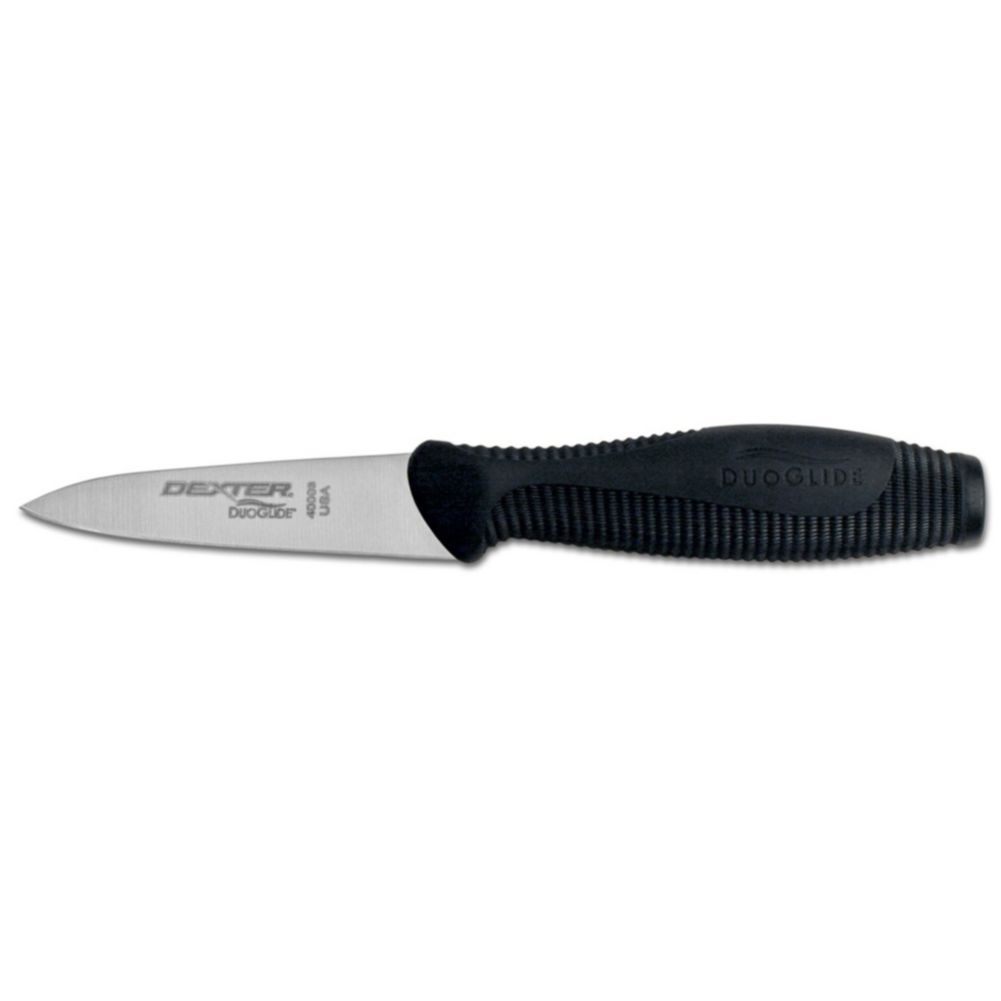 Dexter Russell 40003 DuoGlide™ 3-3/8" Paring Knife
Item #: 108413
Model #: 40003
Manufacturer:
Dexter Russell Cutlery
This product is currently not available.
Dexter Russell has a great selection of kitchen utensils. This DuoGlide paring knife not only has the most comfortable and easy to grip handle, but it also has a sharp, precision ground, extra wide blade. Will help you get those small tasks done quickly.
Availability
Usually Ships Within 3 Weeks