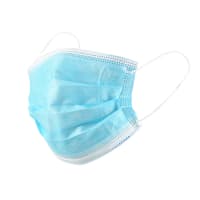 COVID-19 Response
While most restaurants' dining rooms are temporarily closed down due to COVID-19, businesses are staying open to offer takeout, curbside pickup, and delivery. We've hand-picked a selection of products to help keep your employees & customers safe – and your food fresh while in transport.
Check back regularly for new products and restocks on sold-out items.
If you're looking for something that we don't carry, please contact us and we'll find the right solution for you.
Stay safe! We've been serving restaurants since 1902 and we're here for you during this crisis.