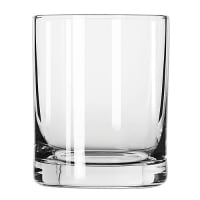 Lexington Glassware by Libbey Stylish and Durable. That's what you get with the Lexington glassware collection from Libbey®. Shop all the stylish and durable glassware collections from
Libbey®
at Wasserstrom.com today.
More
Libbey® Lexington Glassware
Shop the Lexington collection from Libbey® today. This glassware not only adds style, but durability as well. Shop other durable, elegant Libbey® glassware collections at Wasserstrom.com including the Heavy Base and Paneled Duratuff glassware collections.
Order Libbey® Lexington Glassware
Order stylish glassware from the Libbey® Lexington collection today. Ordering online at Wasserstrom.com is fast and easy. To complement your Libbey® glassware, browse through our selection of china, flatware and other glassware. Wasserstrom has been providing affordable, quality restaurant equipment and supplies, as well as our excellent customer service for more than 100 years. For questions about Libbey® glasses and other supplies for your restaurant, please call Customer Service.