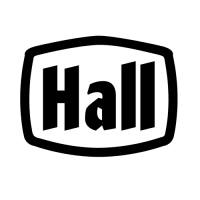 Hall China The Hall China Company, the largest manufacturer of specialty chinaware, produces the
strongest pieces
in the industry. Their firing process inseparably bonds the glaze to the china body. This protects against chipping and cracking. Colors stay clean and brilliant.
More
Hall China
Hall China offers a wide range of tabletop items and ovenware perfect for any occasion. Find Hall China serving bowls, salad bowls, soup bowls, plates and platters in a wide variety of sizes and colors. Get the service items you'll need like Hall China condiment servers, Hall China sugar holders, creamers, water pitchers and great items for coffee and tea service.
Order Steak Knives and Serving Spoons
Order Hall China ramekins and Hall China food pans, and have your pieces arrive within a few days. Ordering online is easy and fast, with more items shipped out in one to two business days. If you have any questions about our any of our Hall China tableware items and Hall China ovenware, or would prefer to place your restaurant supplies order by phone, please contact Customer Service.