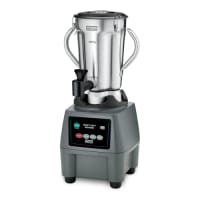 Waring Commercial Kitchen Equipment
Waring, universally known for introducing the first blender in America, is one of today's leading manufacturers of professional appliances for the foodservice and hospitality industries.
Waring Commercial offers high-performance, large-volume food processors and blenders, heavy-duty heating appliances such as grills, griddles, toasters and deep fryers, and a variety of specialty products.
As a Solutions Specialist in the BLEND, PREP and COOK categories, Waring strives to provide innovative, customized equipment to fulfill all of the industry's unmet needs.
With 80 years of manufacturing expertise locally and globally, Waring is proud to offer continuously expanding collections of superior professional products.