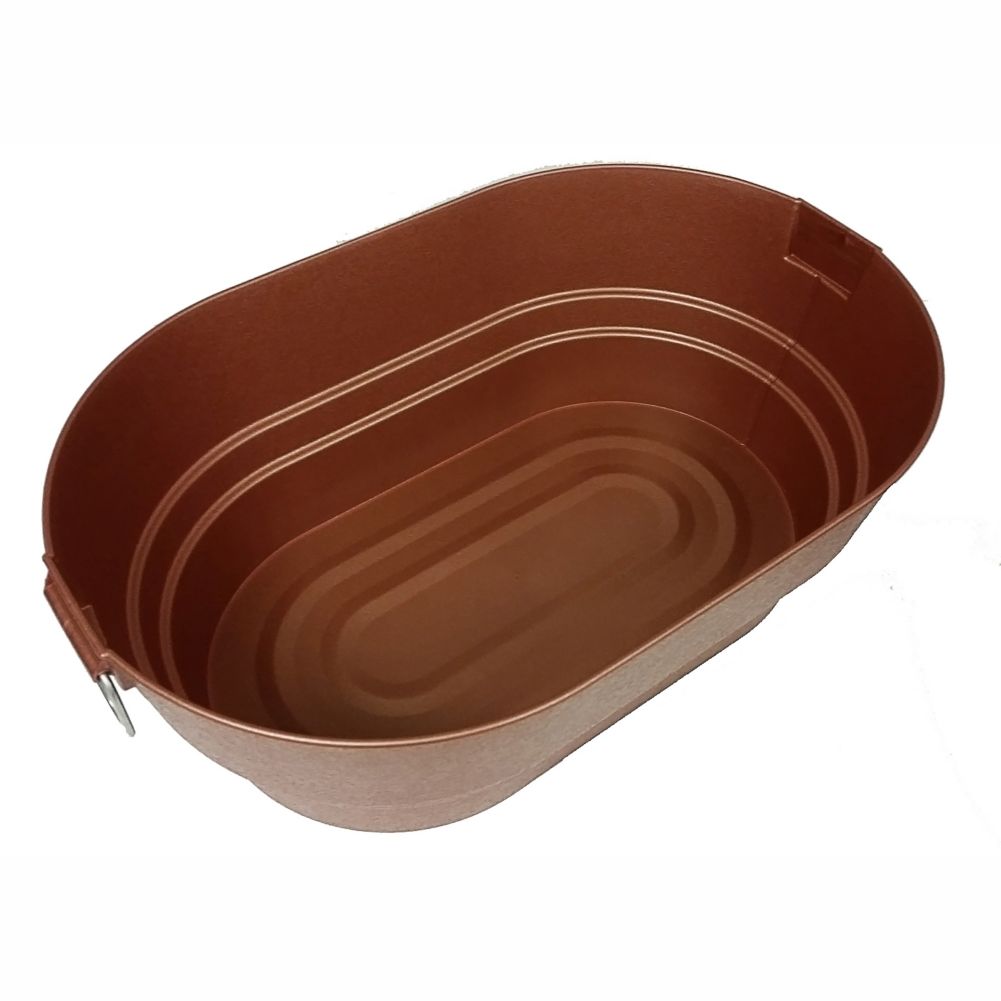 Continental Mfg 27070262 Copper 28 Qt Plastic Beverage Tub with Handles
Item #: 6073306
Model #: 22822CP-6
Manufacturer:
Continental Manufacturing
This product is currently not available.
You can now have the charm of a galvanized tub, without the weight or the rust! This 28 quart copper tub can do everything from storing toys, decorating a classroom, hold paint or garden supplies, become your favorite beverage cooler or gift basket.