Capabilities
Our vertically integrated services and capabilties deliver seamless results.
---
Brand Fulfillment Services
Brand fulfillment is our incredibly unique approach to creating, refining, visualizing, communicating, and delivering all of your brand touchpoints.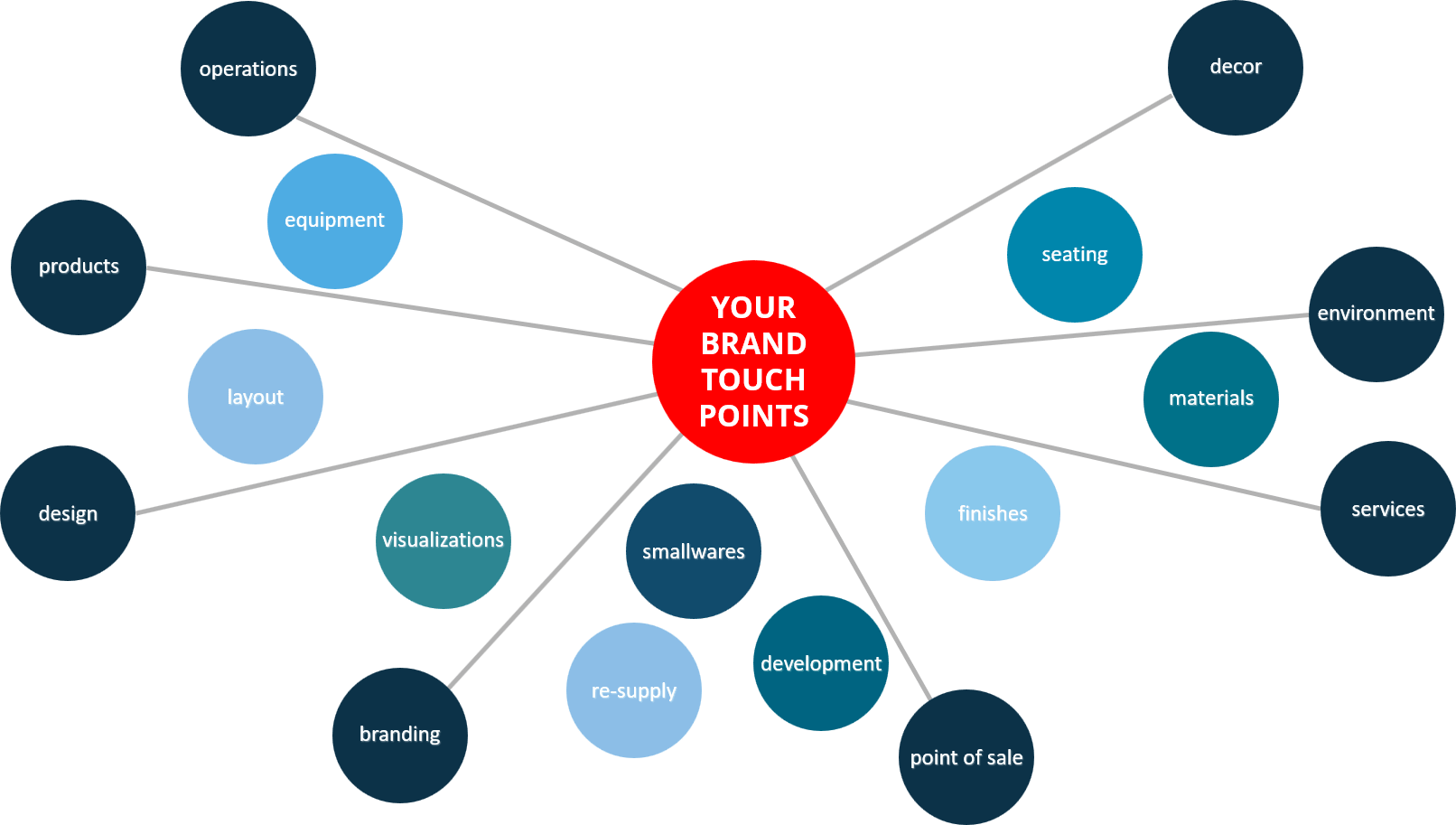 ---
Material Capabilities
Our modern facilities have an unequaled array of capabilities allowing us to fabricate using a diverse combination of materials and products.
Stainless Steel

State-of-the-art manufacturing and skilled craftsman creating standard or custom products

Wood / Millwork

High quality materials, FSC certified as needed

Wire / Perforated Materials

Specialty smallwares, wire products and light fabrication

Stone

Natural stone and a diverse selection of engineered stone and sold surface materials

Booth Seating

Dining room needs including booths, table tops, bases, chairs and millwork

Refrigeration

Full line of high quality standard an custom products

Glass

Glass production and assembly such as sneeze guards
---
Manufacturing Capabilities
A culture of integrity and accountability has been passed down through four generations and over 120 years of experience. Family is the foundation which supports the commitment to our customers and to the community.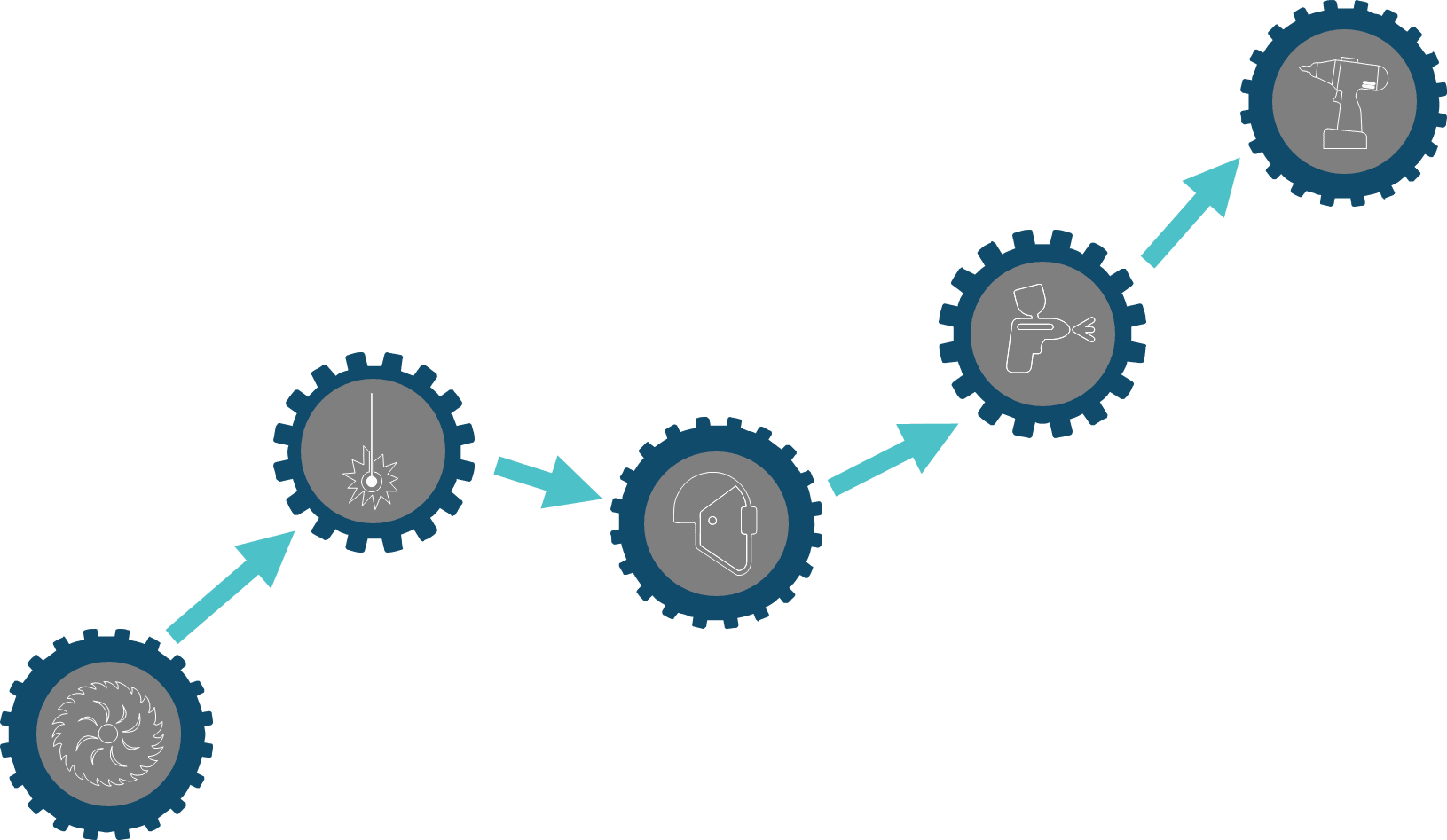 ---
Project Process
Our 14-step process brings consistency to every project.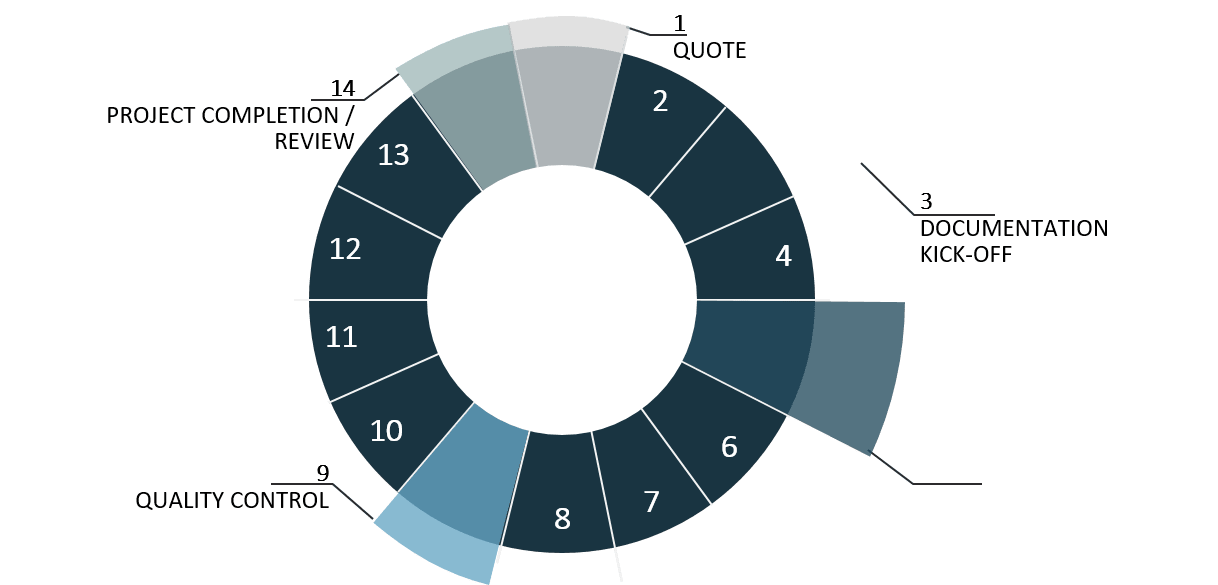 ---
Project Management
Experienced project managers are focused on overseeing the numerous details involved in orchestrating complex project deliverables and timelines.
---
Installation Services
N. Wasserstrom & Sons provides national installation services that are supported by dedicated training and quality programs.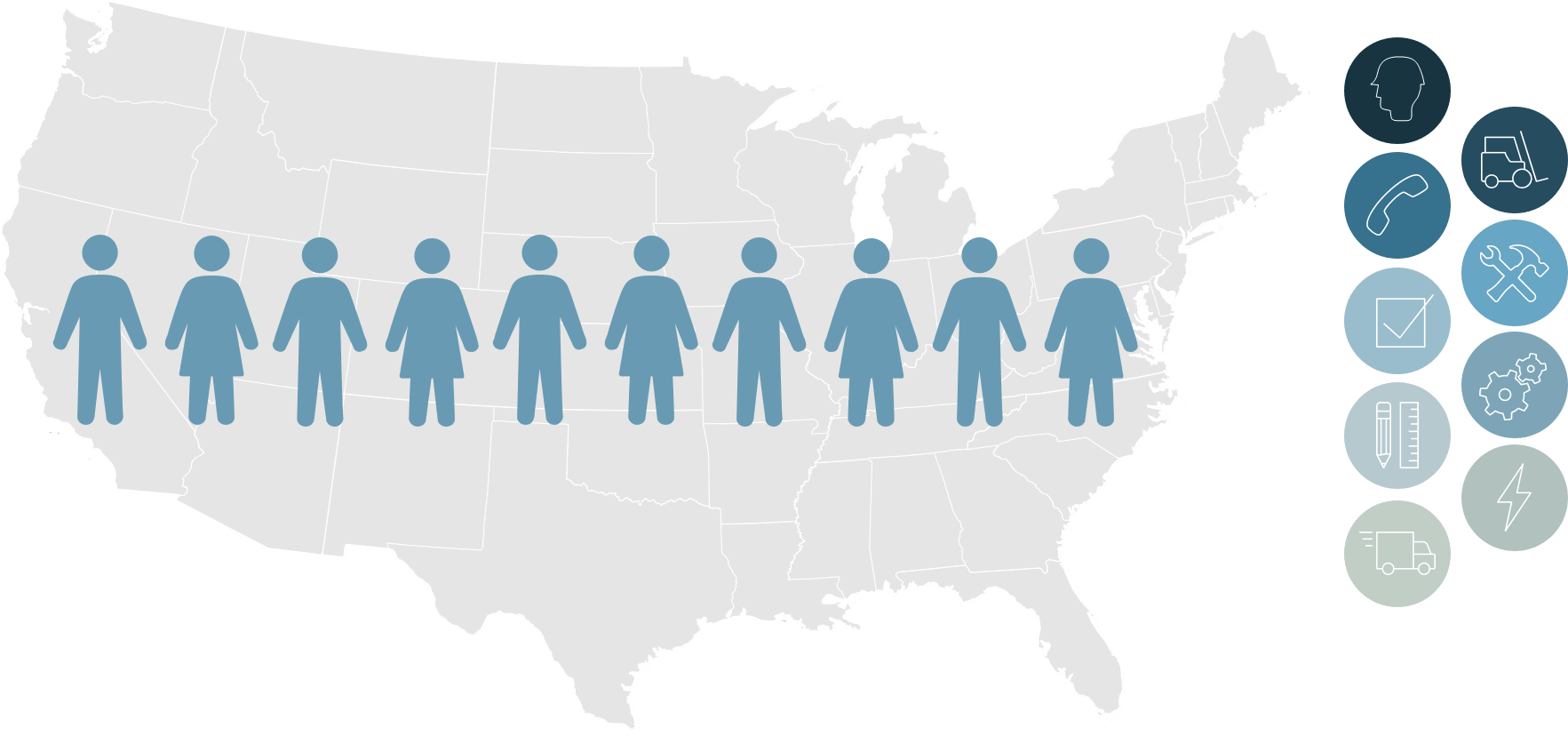 ---
Consultative Services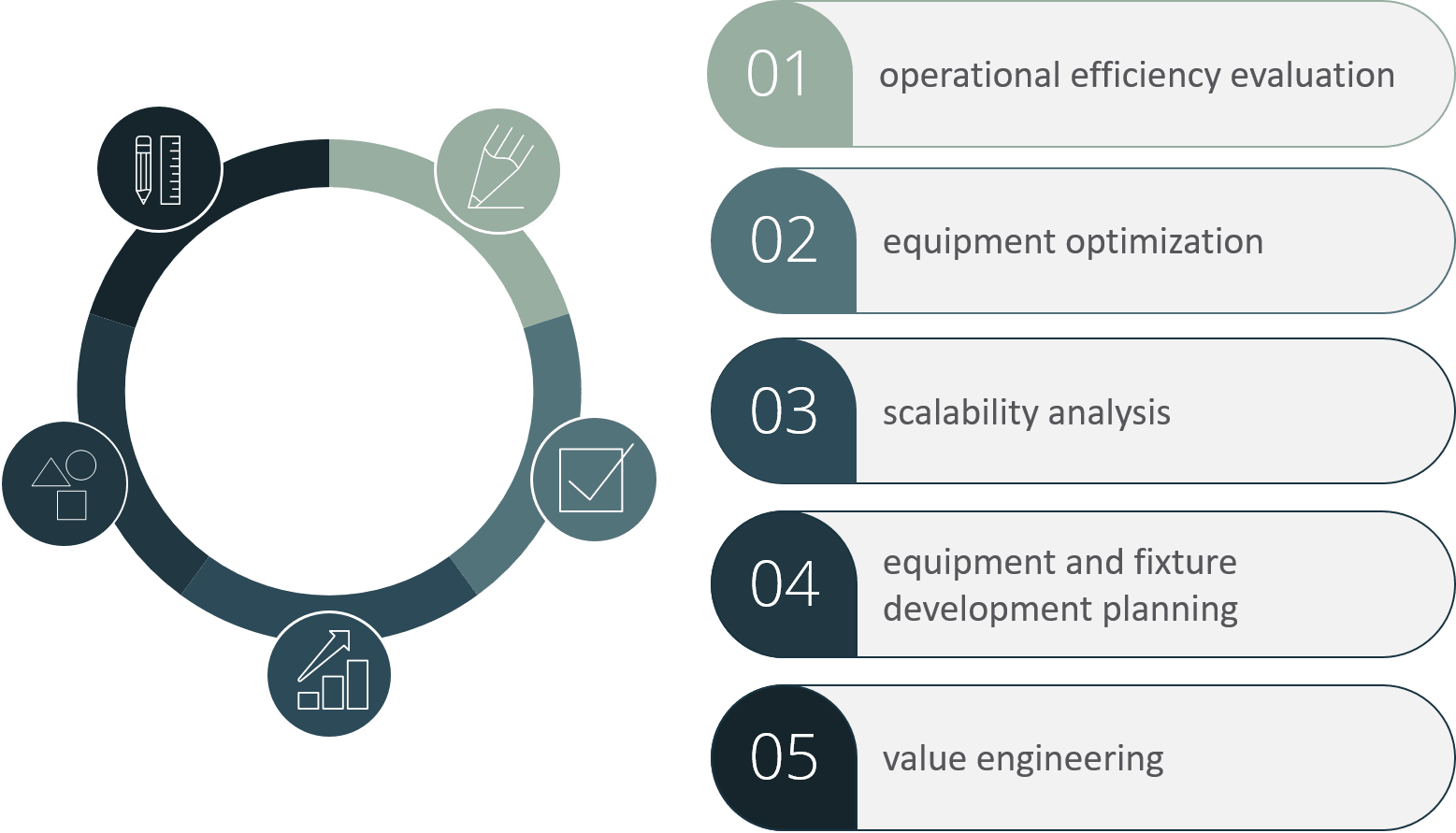 ---
Regional Manufacturing & Consolidation
Our regional manufacturing philosophy is supported by 1 million+ square feet of manufacturing and office space strategically located across the US.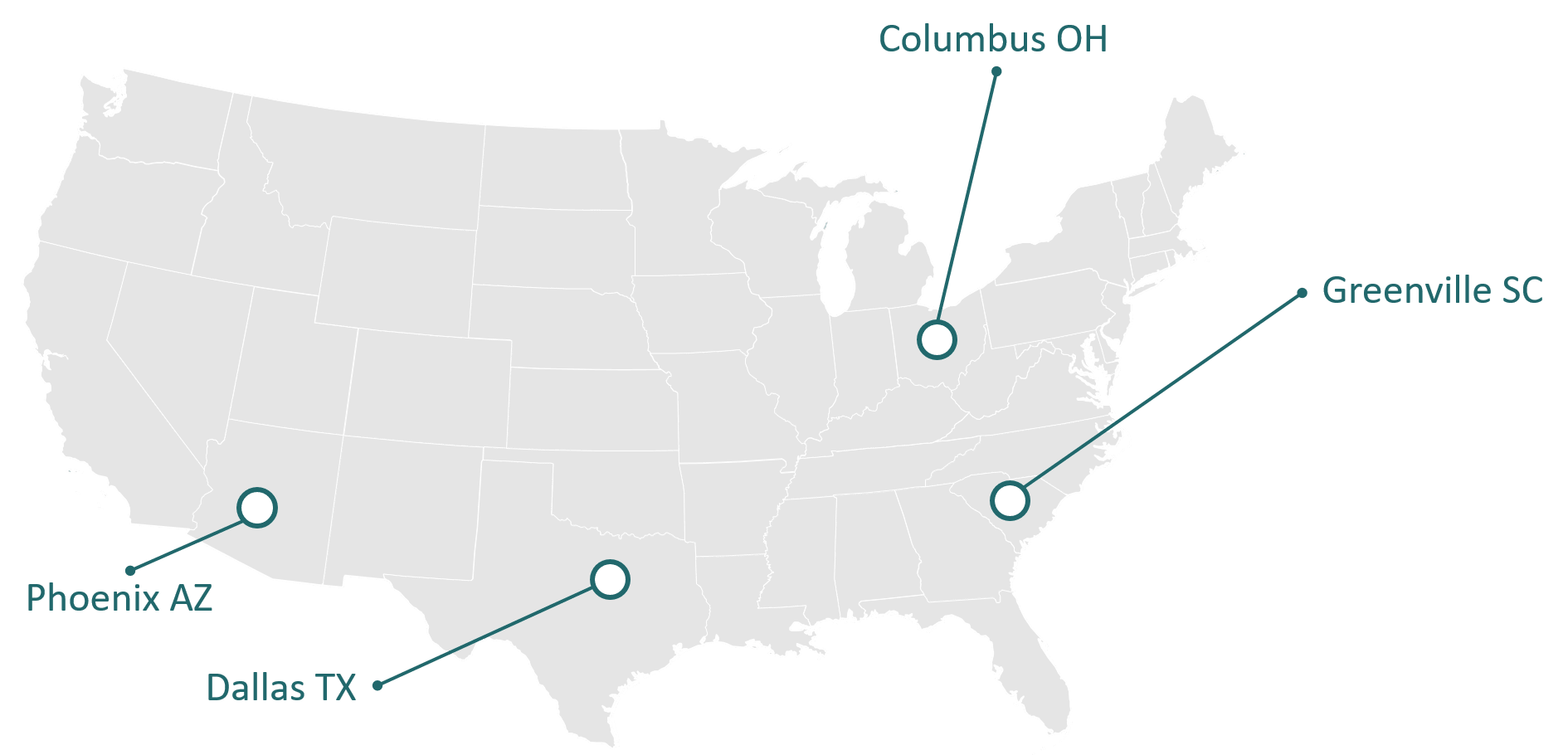 Ready to Learn More?
For over 116 years, N. Wasserstrom & Sons has worked to become an industry leading engineering and manufacturing provider for the foodservice equipment industry. The company maintains a de-centralized distribution model established with (5) key manufacturing facilities throughout the United States. NWS manufactures, consolidates and ships from the location that best meets customer requirements.
Along with cutting-edge innovation in manufacturing capabilities, only the highest quality stainless steel, wood, stone and alternative materials are sourced, engineered and manufactured in NWS products. The brand fulfillment, engineering and client service with project management teams, along with experienced craftsmen, work together to offer the flexibility to create custom products and services to suit the customer's operational requirements and aesthetic preferences.
Wasserstrom, family owned and operated since 1902, maintains a reputation of high quality foodservice equipment and supplies through its core values of Integrity, Accountability, and Consistency.