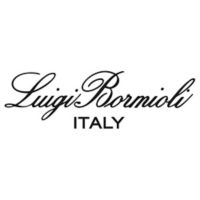 Luigi Bormioli Shop for crystal wine glasses, crystal champagne flutes, crystal martini glasses and other fine crystal drinkware from Luigi Bormioli. Their labratories have created a new material for glassware, called SOH.hyx® that is more resistant to mechanical shock, more chip resistant, completely colorless and shows no signs of clouding or streaking after commercial dishwashing.
More
Luigi Bormioli Glassware
This glassware gives you the extra durability you need in the foodservice and restaurant industry. The Luigi Bormioli wine glasses will be such an addition for you tabletop.

Order Your Luigi Bormioli Wine Glasses
Order your Luigi Bormioli glassware today, and they'll be delivered within a few days. In fact, most items ship within one to two business days. To complement your glassware, browse through our selection of china, flatware and other glassware. Wasserstrom has been providing affordable, quality restaurant equipment and supplies, as well as outstanding customer service for more than 100 years. For questions about Luigi Bormioli glasses and other supplies for your restaurant, please call Customer Service.