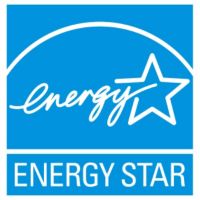 Energy Star Appliances
Wasserstrom.com is proud to offer a wide selection of Energy Star appliances. These appliances save energy, save the environment, and reduce your utility costs without giving up the features you need. We have dishwashers from Meiko and Hobart, heated cabinets from Crescor®, and refrigerators and freezers from True®.
For additional Large Equipment information or specifications, please contact our Customer Service department at 1-877-425-8906.
More
Energy Star Appliances
Keep energy costs down and reduce greenhouse gas emissions with Energy Star approved appliance. Get dishwashers, refrigerators, holding cabinets and other appliance all with the Energy Star seal of approval. Find Beverage Air® Energy Star appliances, Hobart® Energy Star appliance, Perlick® Energy Star appliances, True® Energy Star appliances, and more brands with the Energy Star label.
Order Your Equipment Parts and Large Equipment Accessories
Order your Energy Star® appliances today, and have them arrive within a few days. Ordering online is easy and fast, with more items shipped out in one to two business days. If you have any questions about our Energy Star® appliances, or would prefer to place your restaurant supplies order by phone, please contact Customer Service.