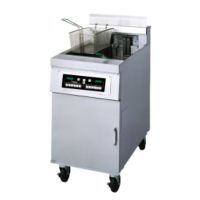 Dean Parts Find repair parts and replacement parts for Dean equipment. Portable filter equipment parts, gas fryer parts, filtration system parts, electric fryer parts, and more parts for Dean appliances. At Wasserstrom, find heating elements, knobs, motors, power switches, drain valves, and more Dean equipment parts. Shop for the original equipment manufacturer parts for your Dean equipment to ensure a high quality performance!
For additional information and specifications about Wasserstrom's equipment parts, please contact our Customer Service department at 1-877-425-8906.
More
Frymaster® Fryer Parts
Buy Frymaster® equipment parts online at Wasserstrom.com today. Get all the parts and accessories you need for the Frymaster® fryers, including Frymaster® baskets and Frymaster® filters.
Order Your Frymaster® Replacement Parts and Accessories
Order Frymaster® equipment parts and accessories today, and have your Frymaster® parts arrive within a few days. Ordering online is easy and fast, with more items shipped out in one to two business days. If you have any questions about our collection of Frymaster® equipment parts, or would prefer to place your restaurant supplies order by phone, please contact Customer Service.