Most Superior Crystal Glass
Designed for hospitality professionals and upscale wine service. Chef & Sommelier® stemware collections deliver elegant, sparkling crystal and unmatched resistance against breakage and chipping with our proprietary crystal glass material, Krysta®. Collection ranges include beverage glasses, flutes, wine glasses, coupe cocktails, martinis, hi-balls, rocks glasses, port and cordial after dinner drinks in classic and modern shapes.
Durability Tested

Executive Chef

The Renaissance Arlington Capital View Hotel

"During one evening, the wine glass ran through the dishwasher 40+ times without one drop of calcium residue on the glassware. The piece of stemware remained completely transparent and still sounded beautiful with an acoustic sound. The final test was durability; I placed all the 16 oz. stemware in a glass rack, dropped the rack waist high, and only lost 1 glass due to it falling out of the rack. The property began using the glassware at the high volume lobby bar and experienced very low breakage. They are looking to begin using Sequence in banqueting."

Industrial Strength

Executive Steward

The Hyatt Regency Denver At Colorado Convention Center

"Hyatt Regency Denver tested 2 cases of the Sequence 16oz Universal glass for a period of a little longer than a month. Everyday we washed the glasses in a commercial dishwasher and then polished by hand multiple times a day. At the end of the testing period we did have some breakage; 2 broken glasses at the bowl and 2 with chipping at the rim. We determined that these would be longer-lasting than what we were currently using and now plan to switch out our inventory."
Bone China & Stoneware
Chef & Sommelier® dinnerware offers a range of elegant and contemporary designs. Infinity Bone China combines European style and superior material performance to deliver new levels of quality. Inspired by the Greek Geode definition, "shape of the earth", the Geode collection deatures clean and simple stoneware shapes with slight handmade touches designed by New York City ceramicist Jono Pandolfi.
---
Designs You Can Trust
We craft our flatware for high volume foodservice with the finest materials and highest standards. Each piece is perfectly weighted and balanced so it feels just right in the hand. Our Chef & Sommelier patterns feature designs from casual to elegant, calling on our European design heritage in thoroughly modern ways in 18/10 quality.
New Opening or Renovation?
Let us build unique tableware ideas for you. Our tableware experts are here to help elevate the creativity and expertise behind your menu, décor, and to identify new saving opportunities. Contact Wasserstrom today if you need assistance - or use the form on the right to request free samples.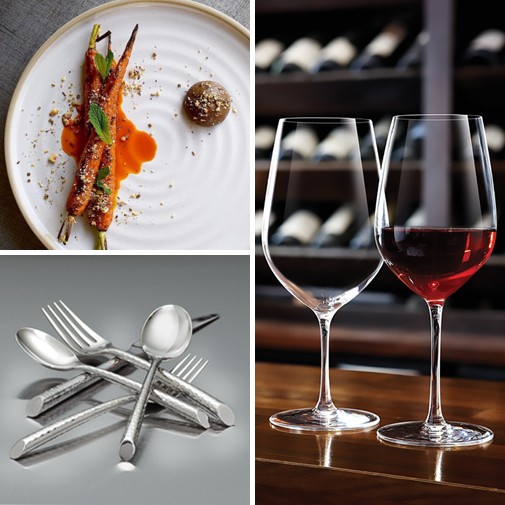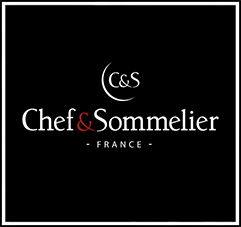 Aimed at the finest restaurants, hotels and bars, Chef & Sommelier, an Arc Cardinal brand, helps professionals express their creativity and talent. Created in collaboration with master chefs and sommeliers, each collection combines elegance, creativity and superior material performance. Enhancing fine dishes, and wines like no other, Chef & Sommelier® embodies the "French art of living" through the expertise of tasting and the resistance of innovative materials.
Manufactured by: