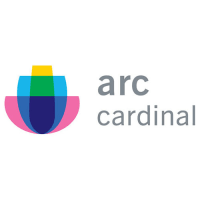 Arc Cardinal Glassware ARC Cardinal covers everything a professional needs with its and Chef&Sommelier glassware lines, forming an extensive collection of simple, refined and space-saving designs fit for any occasion.
More
Cardinal Glassware
Shop Cardinal Glassware and find top quality, long-lasting drinking glasses and barware. Find Cardinal wine glasses, tumblers, rocks glasses and more Cardinal glassware. Choose glassware from one or more of Cardinal's exceptional collections like Cardinal International glassware, Cardinal Arcoroc Glassware and more Cardinal glassware collections that offer you stunning tabletop presentations.
Order Your Cardinal Barware and Cardinal International Glassware
Order Cardinal Elemental Glassware or Chef & Sommelier Glassware today, and your Cardinal Glassware items will be delivered within a few days. Ordering online is fast and easy, with more items shipped out in one to two business days. If you have any questions about our Cardinal Glassware collections, or would prefer to place your restaurant supplies order by phone, please contact Customer Service.