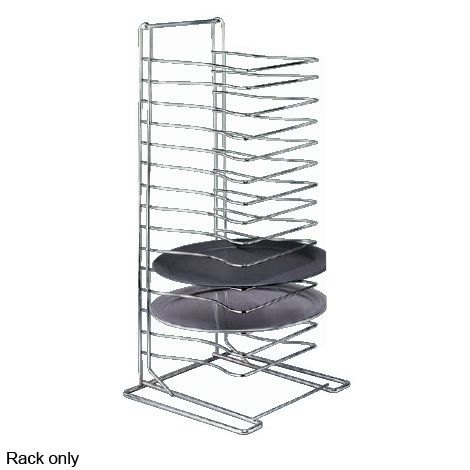 Allied Metal Spinning PTR15 15-Shelf Pan Rack
Item #: 119957
Model #: PTR15
Manufacturer:
Allied Metal Spinning
This product is currently not available.
This Allied Metal Pan Rack is made from heavy‐duty chrome plated steel wire and is a great way to free up counter space. It has fifteen shelves, and can hold pizza trays, screens, and pans with a diameter from 9 to 19".