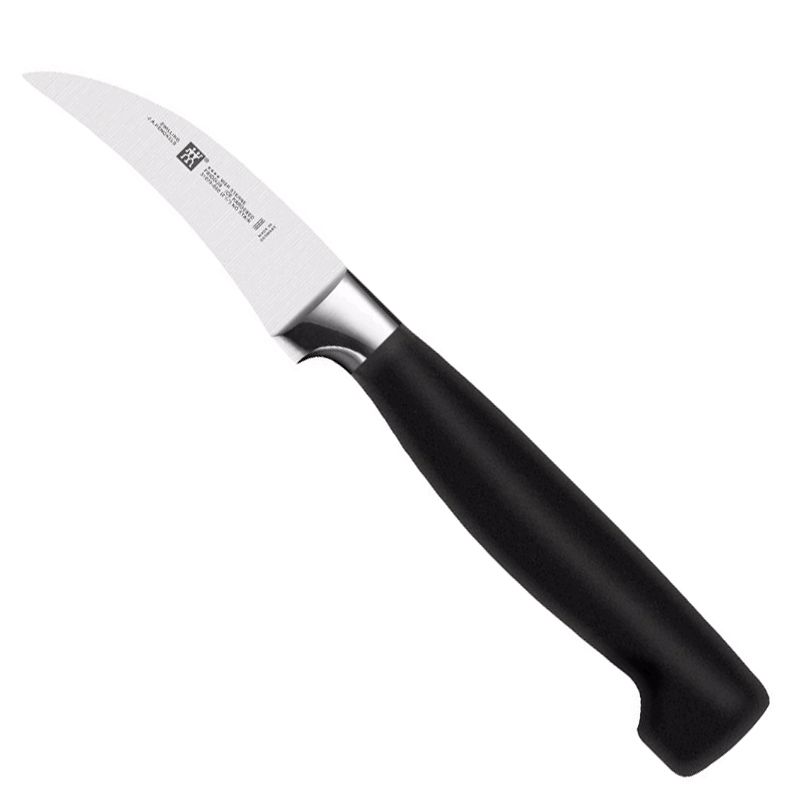 Zwilling J.A. Henckels 31070-053 Four Star 2-3/4" Peeling Knife
Item #: 219838
Model #: 31070-053
Manufacturer:
Zwilling J.A. Henckels
This product is currently not available.
This Four Star 2.75" Peeling Knife is a fine edge blade on this knife (sometimes called a bird beak parer) has both a curved back and a gently curved cutting edge that terminate in a sharp point. The pronozd tip makes this a great choice.