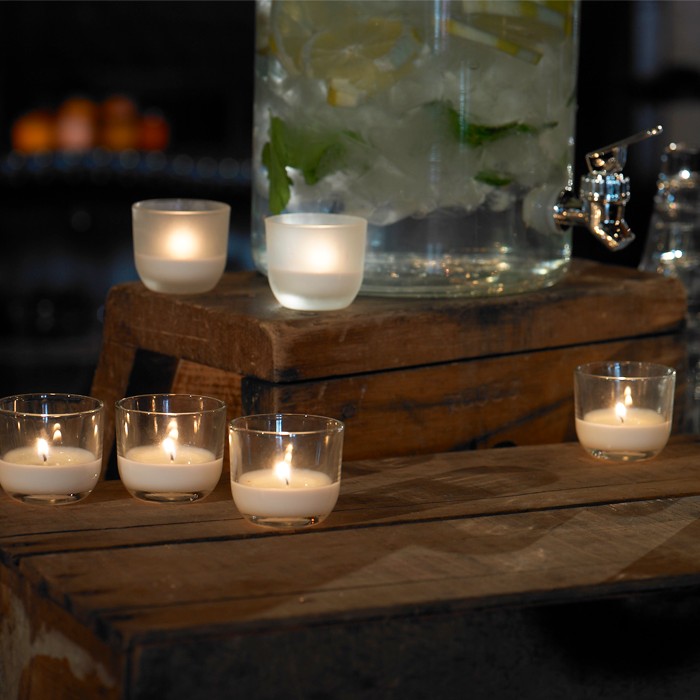 The
Best Mood

For Your Food

Whether in a fine-dining restaurant or a corner cafe, neighborhood bar or trendy nightclub, attractive lighting does more than illuminate. It enhances décor, reflects personality, enriches cuisine — and most significantly — makes guests want to come back again and again.

Sterno Products will help create that stunning ambience your customers will never forget.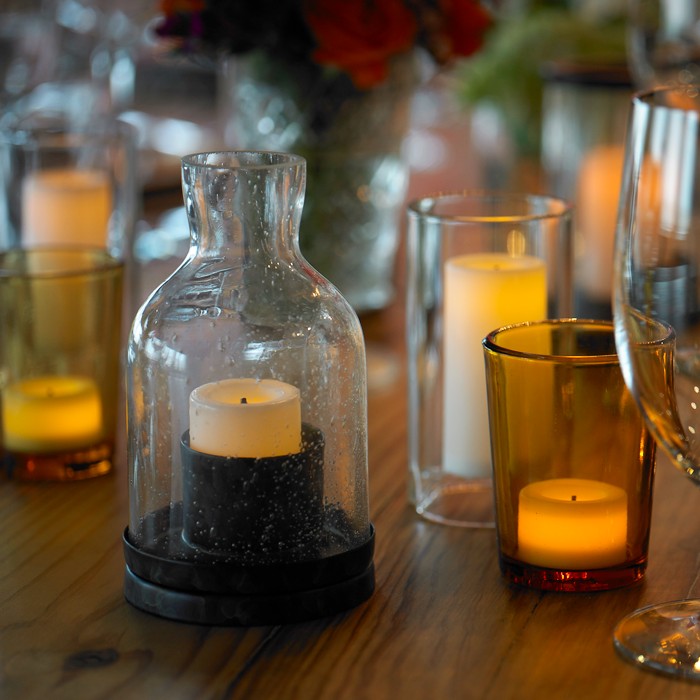 Switch the Mood to
Pure Enjoyment
Sterno's innovative line of Rechargeable LED Candle Sets feature state-of-the-art Flameless Candle Technology — the perfect solution for breezy conditions, high-traffic areas, and venues with open flame restrictions. They provide convenient, cost-efficient ambience and are stackable to save space.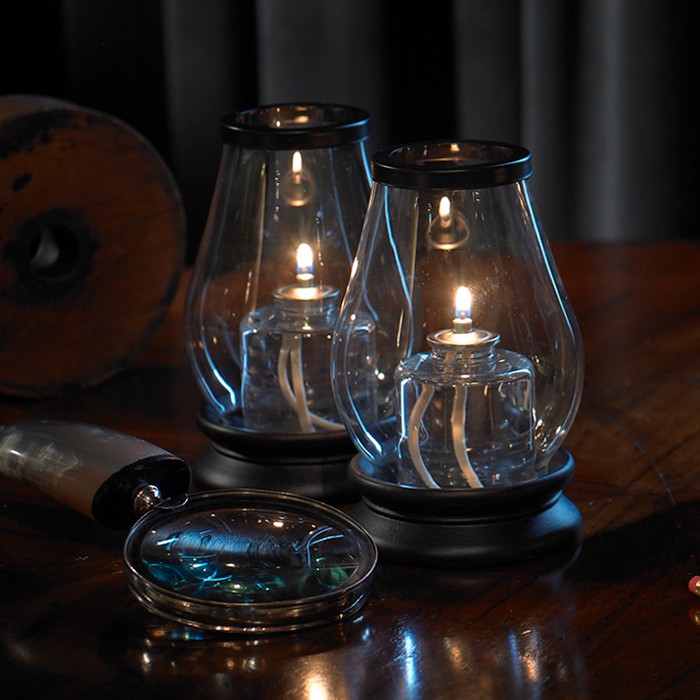 Real Flames
No Mess
Sterno's Soft Light® Clear Liquid Candles are made from highly refined clear liquid paraffin that is safe and approved for use in foodservice operations.
These Soft Light Liquid Candles provide real flame ambience without the messy drippings and time-consuming cleanup associated with standard wax candles. Simply recycle empty fuel cells and replace with new ones — no other maintenance is required.
Let Sterno Products Help You Find Your
Ambience
Wax Candles

Sorted by Type & Burn Time →
Liquid Candles

Sorted by Burn Time →
Candles With Glass Holders
Featured Metal & Wood Lamps