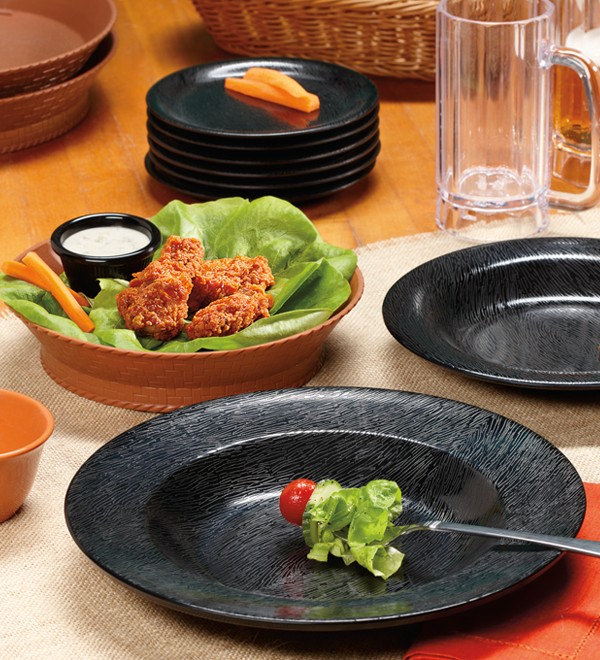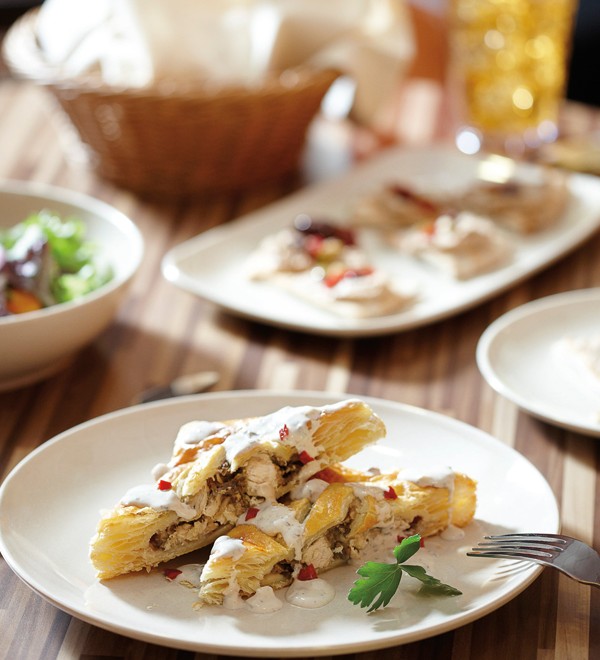 How Versatile is Melamine?
Today's melamine can imitate a number of textiles like porcelain, ceramic, wood, slate, granite, etc., on food-safe surfaces. You can also apply glazes or textures, and find retro farm-to-table designs, artisan patterns, or contemporary understated themes.
The variety and capabilities of modern melamine designs allow chefs to easily mix and match different textures in ways that weren't available to them before. From design, durability, and weight, many operators are finding melamine styles that are great fits for their brand. In some cases, operators can even elevate their brand positioning with modern melamine dinnerware.
Because melamine has a look similar to china, it's easy to find dishes that complement your existing ones. This means that you don't have to replace your whole tabletop all at once if you don't want to. You can easily transition by introducing new melamine pieces here and there for solutions like appetizers, side dishes, different entrées, and/or dessert.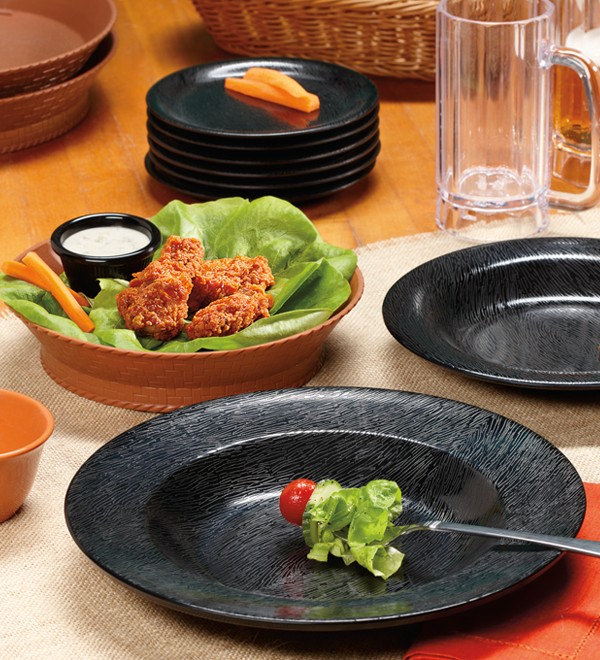 How Does Melamine Compare to China?
With new advancements in technology, a good quality melamine plate can look and feel just like china, but in addition, it offers extra operational benefits like durability and longevity. Because of this, melamine dinnerware is becoming a popular choice among casual and fast casual restaurants, buffets, cruiselines, catering, business and industry foodservice operations, college and universities.
For example, in a family dining operation that uses a china $4 to $10 plate vs. a melamine $4 to $10 plate is comparable in price but not in performance. After the rigors that come with a commercial foodservice operation, melamine will look better and last longer than the inexpensive china that's going to get bubbles and eventually chip and break.
Melamine dinnerware is a great fit for a high-volume operation with a high turnover of dinnerware. Besides its superior durability against breakage and chipping, you also have a variety of colors, styles, and shapes to choose from. However, there are situations where melamine dinnerware would not be a good fit, for example, a steak house or any operation that uses serrated knives.
China vs Melamine: Replacement Rates
While china and melamine dinnerware both have their pros and cons, the difference in replacement rates and costs between the two are significant.
China
There are different types of china dinnerware and, although some are more durable than the others, they're all prone to chipping and breakage. This is why the average replacement rate for china dinnerware can vary from 50–150% per year, or every 3–6 months.
This is something to take into account when budgeting for your dinnerware. The last thing you want is to exceed your budget because of unplanned replacement costs.
Melamine
Due to its inherent strength and durability, melamine dinnerware offers a significantly longer service life and reduced replacement rates when compared to china dinnerware options. The average yearly replacement rate for melamine dinnerware is around 10–20%, which is usually due to chipping, breakage, and some wear and tear.
You can easily get 2–5 years out of your initial melamine dinnerware investment, if properly handled and maintained. However, like any other products within a heavy use environment, over time melamine dinnerware will start to lose its luster and may need to be replaced.
This means that melamine dinnerware usually offers a return on your investment in about 18 months or less after replacement, as well as a reduction in liability costs due to reduced breakage.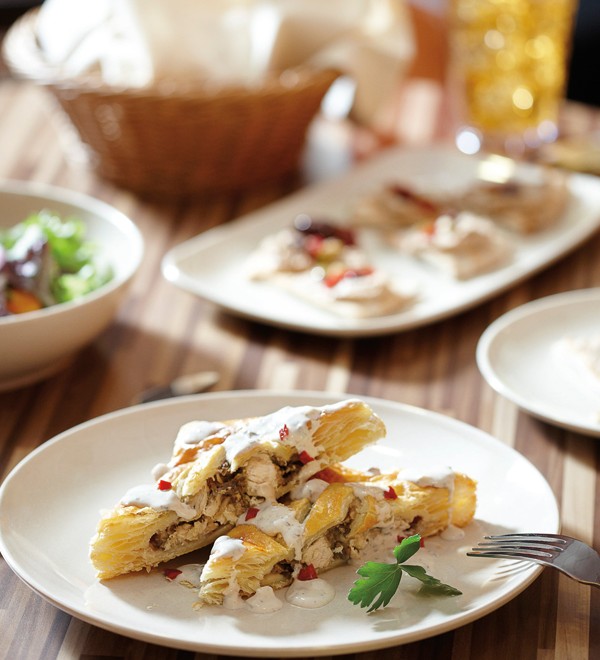 Maintaining Adequate Par Levels
One effective way to get the most out of your new melamine dinnerware is to keep a ratio of 3:1. This allows for:
One plate to be in use
One in wash
One in rest
This is important because it helps support a comfortable rotation of your plateware so that they don't get worn down before they should. The lower your plate ratio, the faster you'll go through them due to overuse.
Building a plate count into your quarterly or bi-annual audit will help you keep healthy par levels. Another thing to watch out for is wet plates making their way onto tables.
Wet plates are a sign that your 3:1 ratio has dwindled because you don't have enough on-hand to allow them to dry completely.