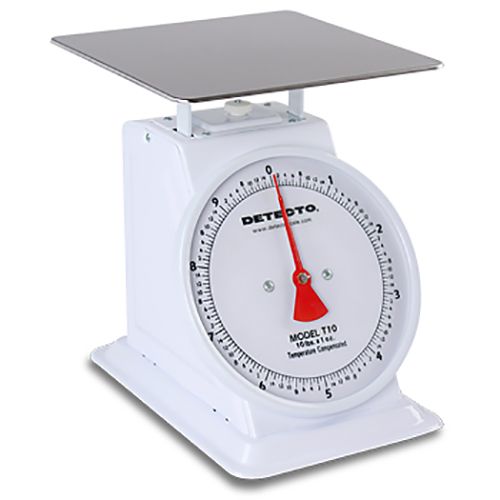 Save 10% More!
Checkout Code: SCALES10
Detecto® T10 Large Top Loading 10 Lb. Fixed Dial Scale
Item #: 113541
Model #: T10
Manufacturer:
Detecto Scale
Control portions with this Detecto Top Loading Dial Scale. The easy to read fixed dial and convenient viewing angle will help your kitchen to keep moving along smoothly.