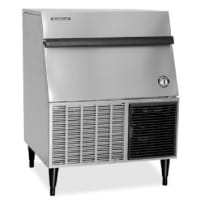 Cube Ice Machines
Shop for cube ice machines from Scotsman and Manitowoc at Wasserstrom.com. and you'll always have plenty of ice on hand for drinks.
For additional Large Equipment information or specifications, please contact our Customer Service department at 1-877-425-8906.
More
Cube Ice Machines
Shop cube ice machines online at Wasserstrom.com. Also find flake ice machines, ice crushers, and much more at Wasserstrom.com.
Shop Cube Ice Machines
Order a cube ice machine today and have it delivered to your door. Ordering online is fast and easy, with more items shipped out in one to two business days. If you have any questions about our collection of cube ice machines, or would prefer to place your order by phone, please contact Customer Service.