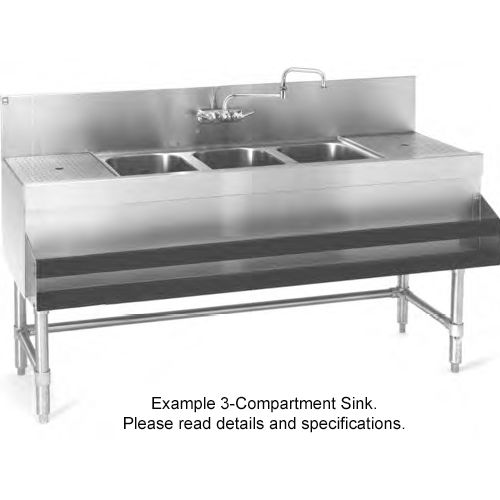 Eagle® B7-3-LR-24 Spec Bar® 3-Compartment Underbar Bar Sink
Item #: 6029108
Model #: B7-3-LR-24
Manufacturer:
Eagle Foodservice Equipment
This product is currently not available.
This 3-compartment sink is just what you need behind your bar. Made of durable stainless steel for strength and corrosion resistance. It has T&S double hinged, hot and cold water faucets and a stainless steel work board on each side.
Availability
Usually Ships Within 5 Weeks