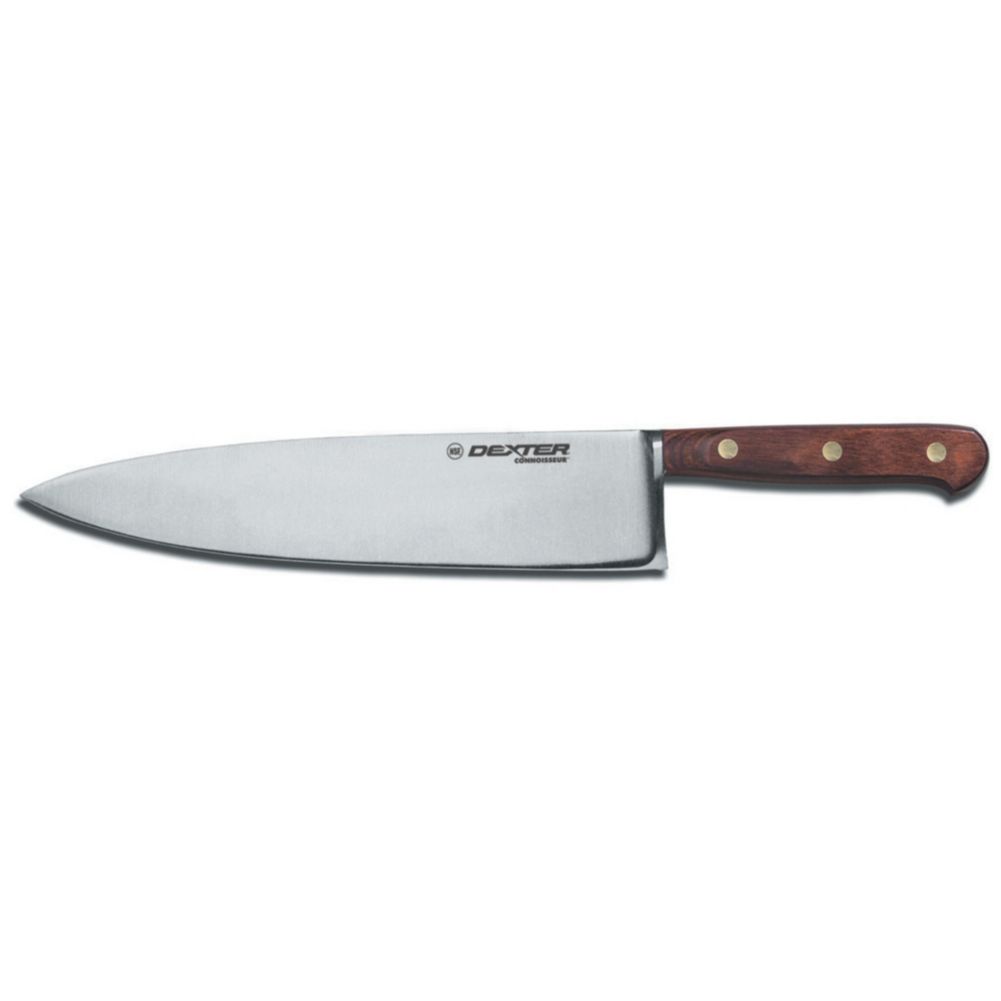 Dexter Russell 48-10PCP Connoisseur® 10" Forged Cook's Knife
Item #: 70511607
Model #: 48-10PCP
Manufacturer:
Dexter Russell Cutlery
This product is currently not available.
When you add this Dexter Russell Connoisseur Forged Chefs Knife to your inventory, you will have made a great choice. From the sanitary rosewood handle to the tip of the High Carbon Steel Blade, you will have the best tool for just about any job.