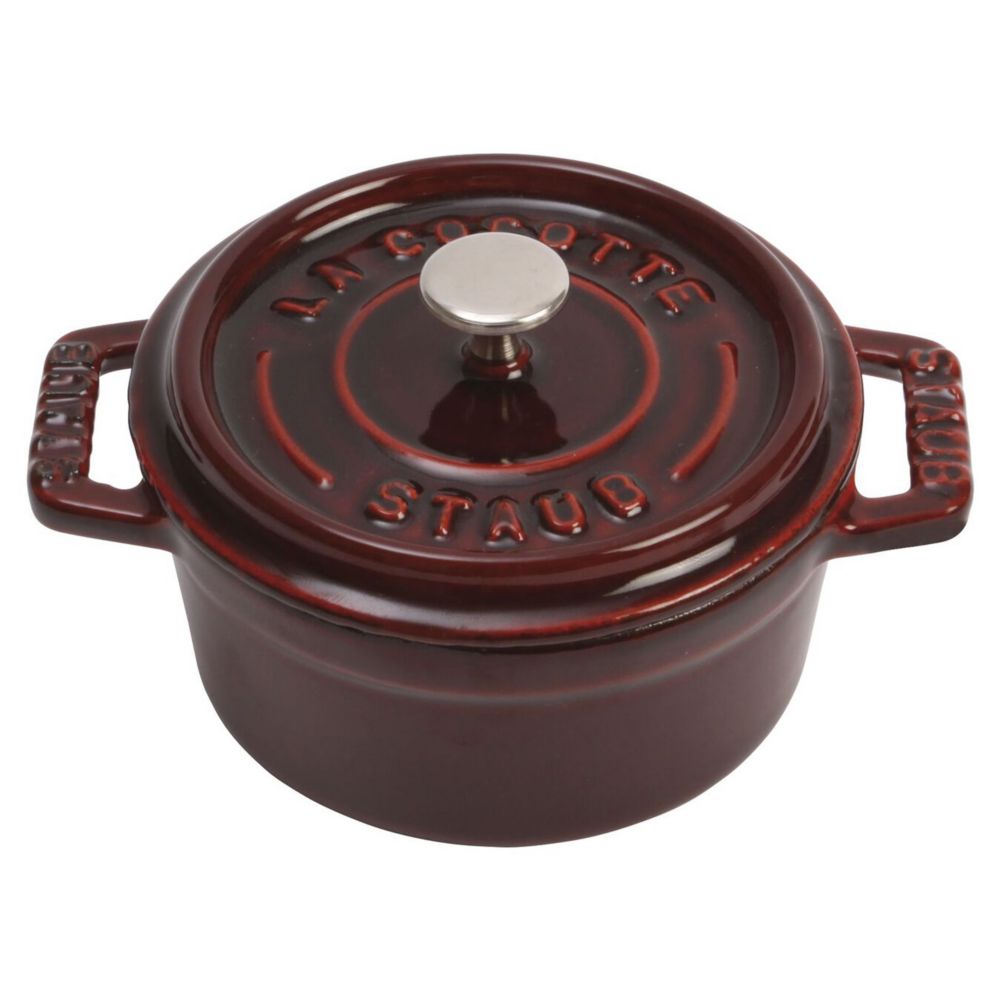 Staub USA 1101087 Grenadine Cast Iron 0.25 Qt Mini Round Cocotte
Item #: 6007048
Model #: 1101087
Manufacturer:
Zwilling J.A. Henckels
This product is currently not available.
Cast iron cookware has natural heat retention and redistribution properties that make it ideal for oven or stovetop cooking. Cast iron can be used on any heat source safely. Cast iron is resistant to thermal shock, scratching, and is easy to clean.