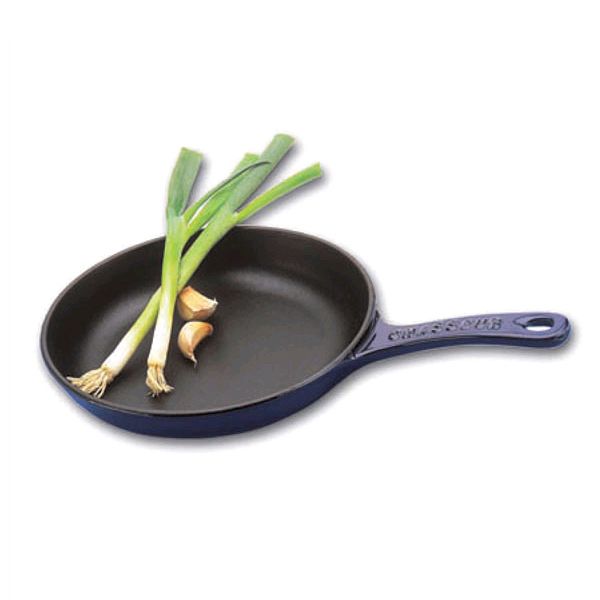 Paderno® A1731021 Chasseur 7-7/8" Blue Cast Iron Fry Pan
Item #: 6017030
Model #: A1731021
Manufacturer:
Paderno World Cuisine
This product is currently not available.
This durable fry pan from Paderno® features cast iron construction with a cast iron handle. The interior is black with an exterior of blue enamel. This fry pan retains and distributes heat evenly and is suitable with all types of heat.
Availability
Usually Ships Within 3 Weeks