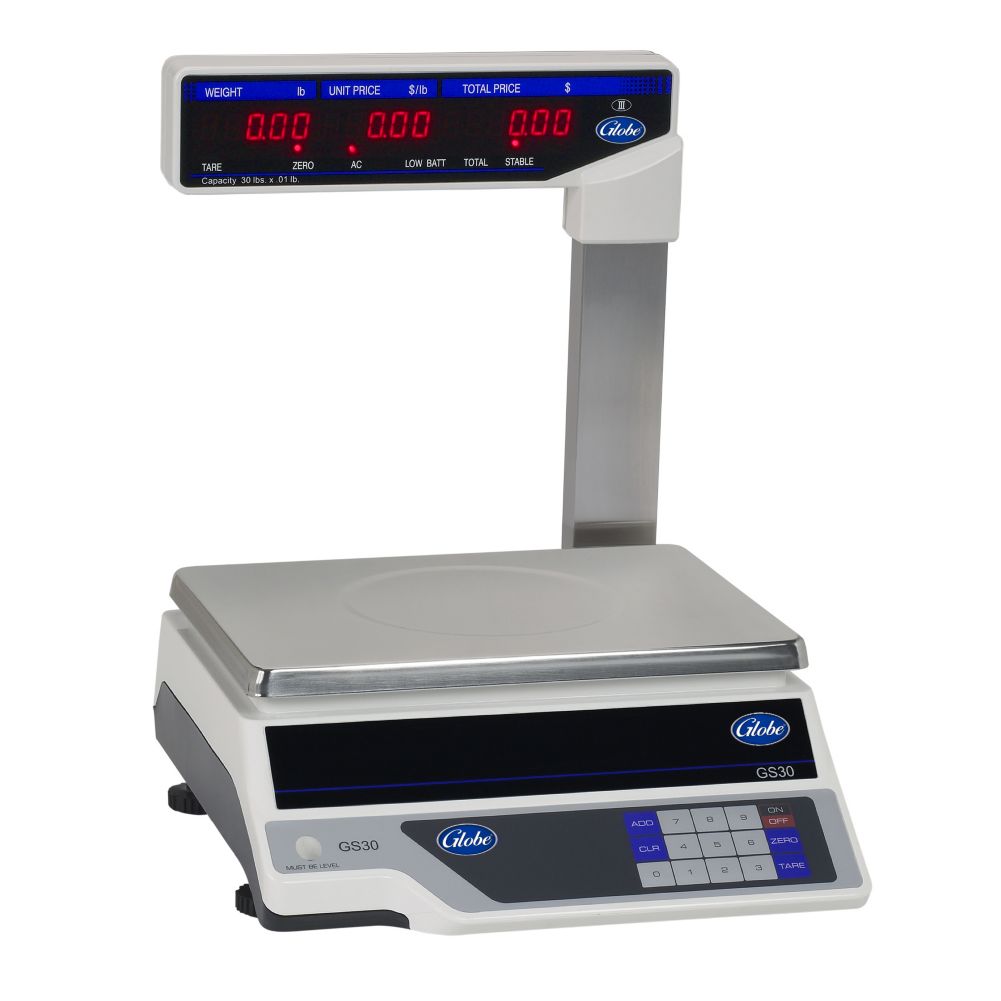 Globe Food GS30T Price Computing Scale w/ Display Tower / LCD Display
Item #: 651910
Model #: GS30T
Manufacturer:
Globe Food Equipment
This product is currently not available.
This Globe Food price computing scale has an easy to read LCD display for weight and price. This scale is legal for trade and weighs from .01 to 30 pounds and can add multiple transactions. It has an AC built‐in rechargeable storage battery.