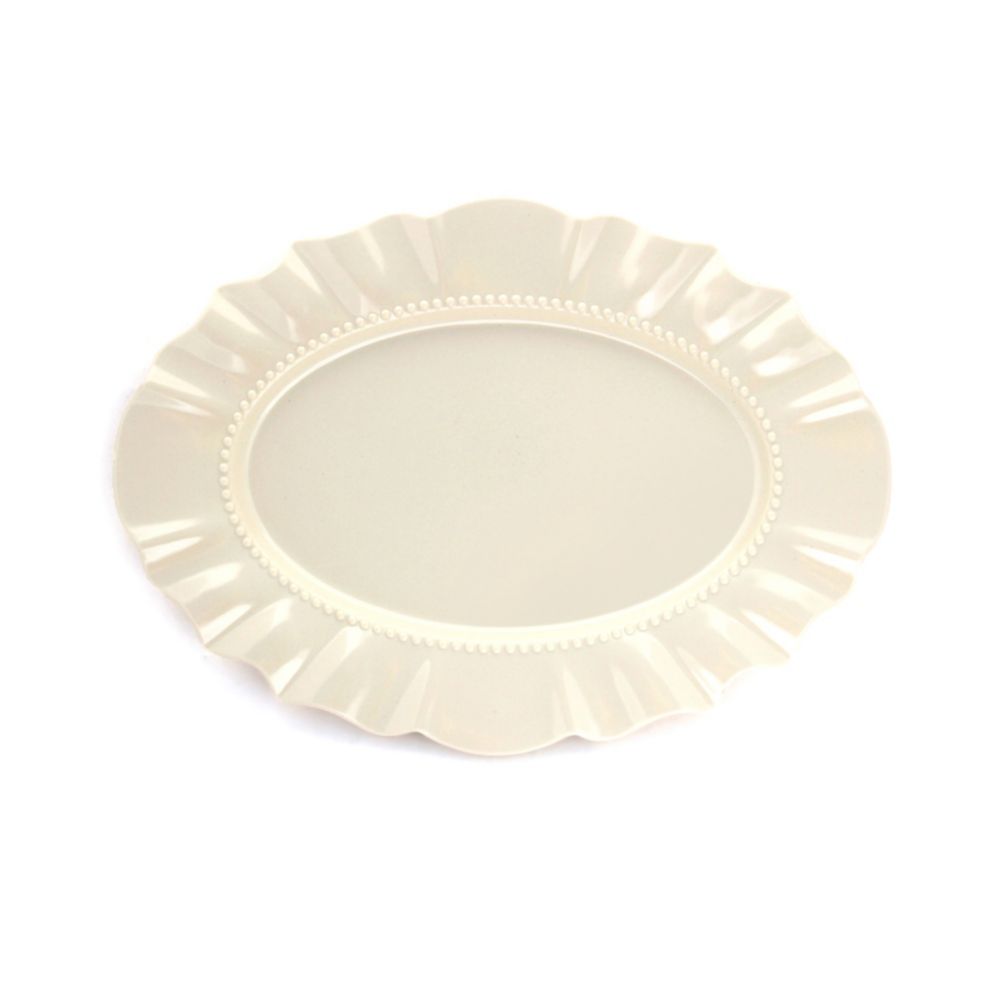 Elite Global D1511-AW Country Fixin's Antique White Oval Platter
Item #: 6027833
Model #: D1511-AW
Manufacturer:
Elite Global Solutions
This product is currently not available.
This Elite Global Country Fixin's Oval Platter is made from melamine and features a unique ruffled edge design. This platter comes in an antique white color, and is chip and stain resistant. It is NSF approved and has a limited 2 year warranty.