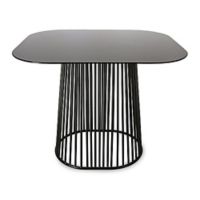 Displayware Phenomenal savings on displayware at Wasserstrom. Get closeout deals on serving pieces like
relish trays
, markdown prices on
risers
, display racks, and bargain prices on display trays, display cases. Find slashed prices on plastic crocks,
display bowls
and utensils. Finally buy the display items you've been wanting at a low price and shop Wasserstrom for hot deals on cool displayware.
Please Note - Clearance Prices are only available for On Hand Inventory
Limited Time - All Clearance 50% Off in Cart!
Product List
Item #: 490534

Model #: 879-12

By: Cal-Mil

Sold As: Each

Item #: 6044615

Model #: DC2436R

By: Eagle Foodservice Equipment

Sold As: Each

Item #: 6026063

Model #: 609211

By: Carlisle

Sold As: Each

Item #: 6018622

Model #: 8314SW

By: Clear Solutions

Sold As: Each

Item #: 6041969

Model #: 06.6575.6040

By: BauscherHepp

Sold As: Each

Item #: 6020462

Model #: RBA003PWW20

By: Front Of The House

Sold As: Case

Item #: 6038609

Model #: OWB2213

By: American Metalcraft

Sold As: Each

Item #: 6039745

Model #: M127RC-B

By: Elite Global Solutions

Sold As: Each

Item #: 6037298

Model #: ML-223-RSP

By: G.E.T. Enterprises

Sold As: Each

Item #: 6041073

Model #: D878PB-SC

By: Elite Global Solutions

Sold As: Case

Item #: 6041072

Model #: D878PB-WP

By: Elite Global Solutions

Sold As: Case

Item #: 194346

Model #: BRC-1311ME-045

By: Delfin

Sold As: Each

Item #: 6037319

Model #: BUD24WW

By: G.E.T. Enterprises

Sold As: Each

Item #: 6027946

Model #: CR5809V

By: Thunder Group

Sold As: Dozen

Item #: 6010547

Model #: XC2261/46

By: Spring U.S.A.

Sold As: Each

Item #: 6031163

Model #: BU_CS003

By: Craster

Sold As: Each

Item #: 6036470

Model #: R1053

By: J.B. Prince

Sold As: Each

Item #: 137138

Model #: 302-10

By: Cal-Mil

Sold As: Each