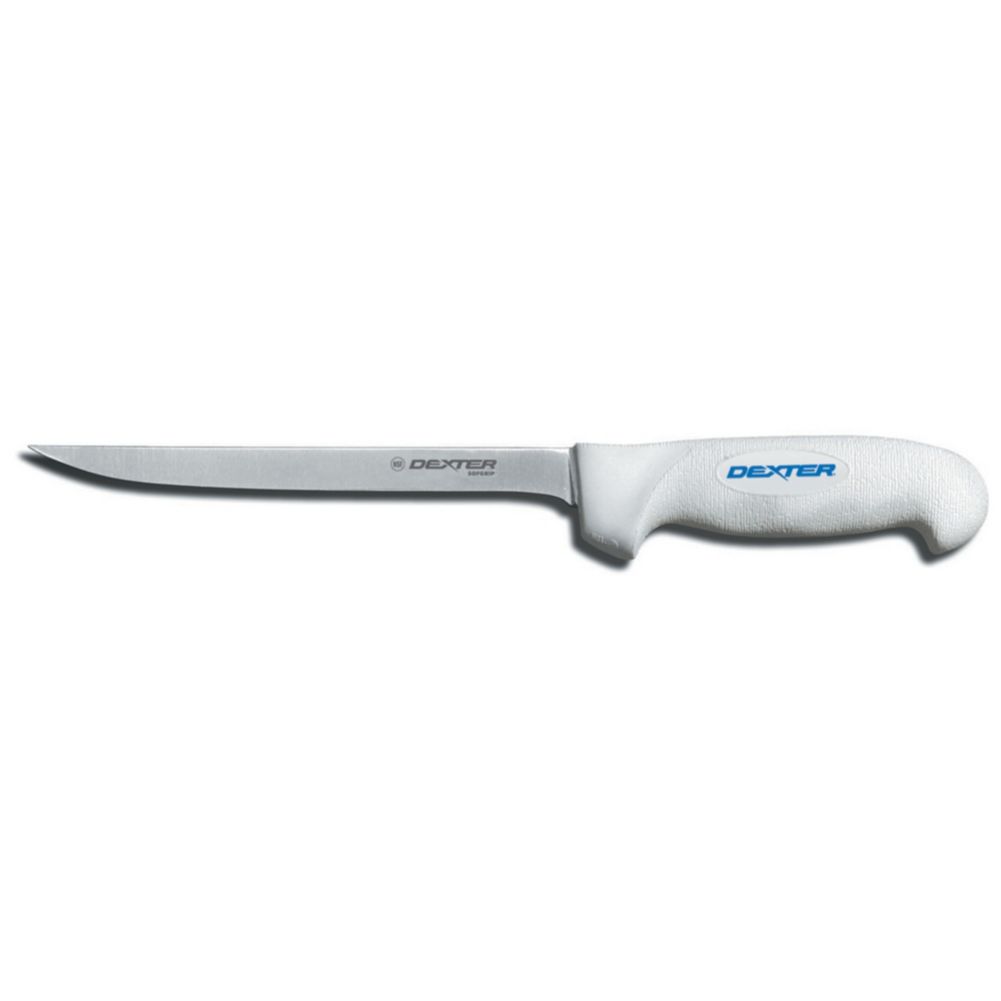 Dexter Russell SG133-7PCP SofGrip™ 7" Narrow Fillet Knife
Item #: 6020915
Model #: SG133-7PCP
Manufacturer:
Dexter Russell Cutlery
This product is currently not available.
This fillet knife has the SofGrip™ handle that provides a soft feel and is great for use when your hands are wet. The SofGrip™ handle also reduces wrist fatigue. The carbon steel blade is individually honed and ground for a sharp edge.
Availability
Usually Ships Within 3 Weeks