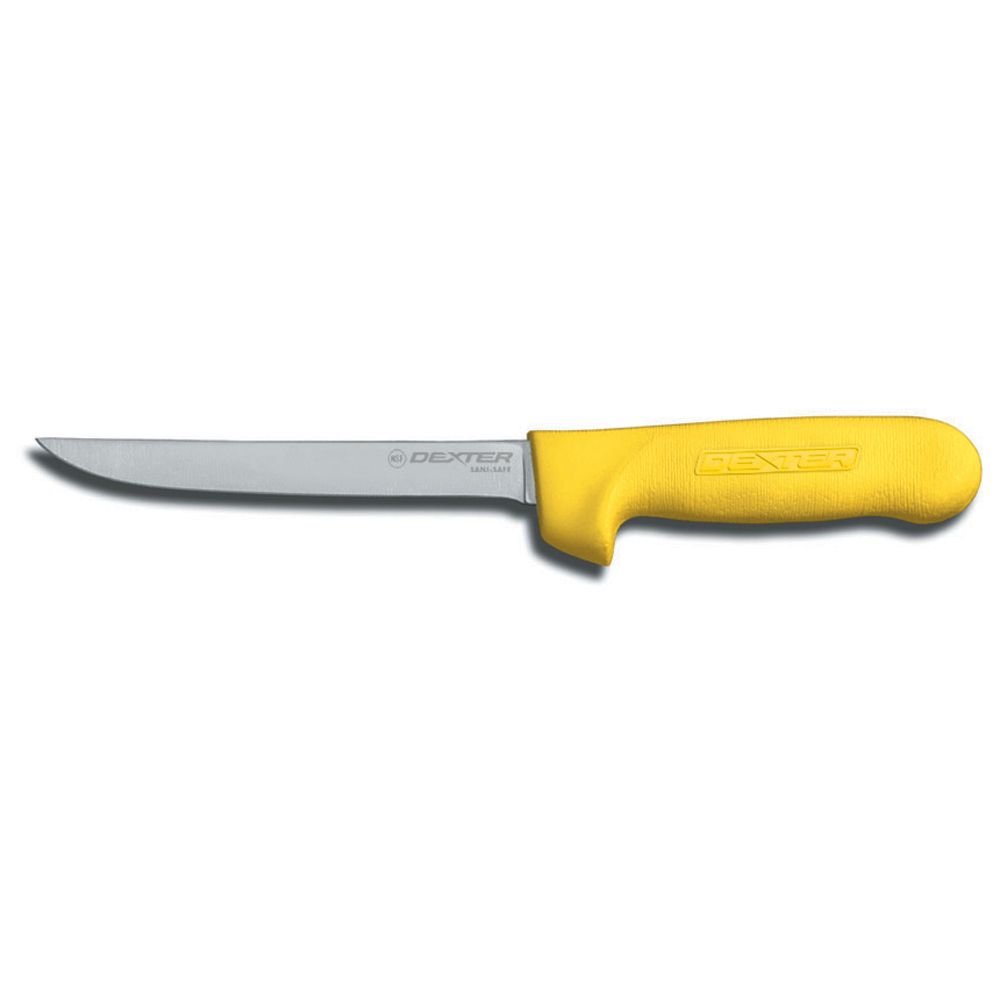 Dexter Russell S136NY-PCP Sani-Safe Yellow Handle 6" Boning Knife
Item #: 219209
Model #: S136NY-PCP
Manufacturer:
Dexter Russell Cutlery
This product is currently not available.
With a bright yellow handle, this Sani Safe Narrow Boning Knife helps you keep your kitchen free of cross contamination. Then when it comes time for clean up, you will appreciate how the handle to blade seal keeps everything free of bacteria.