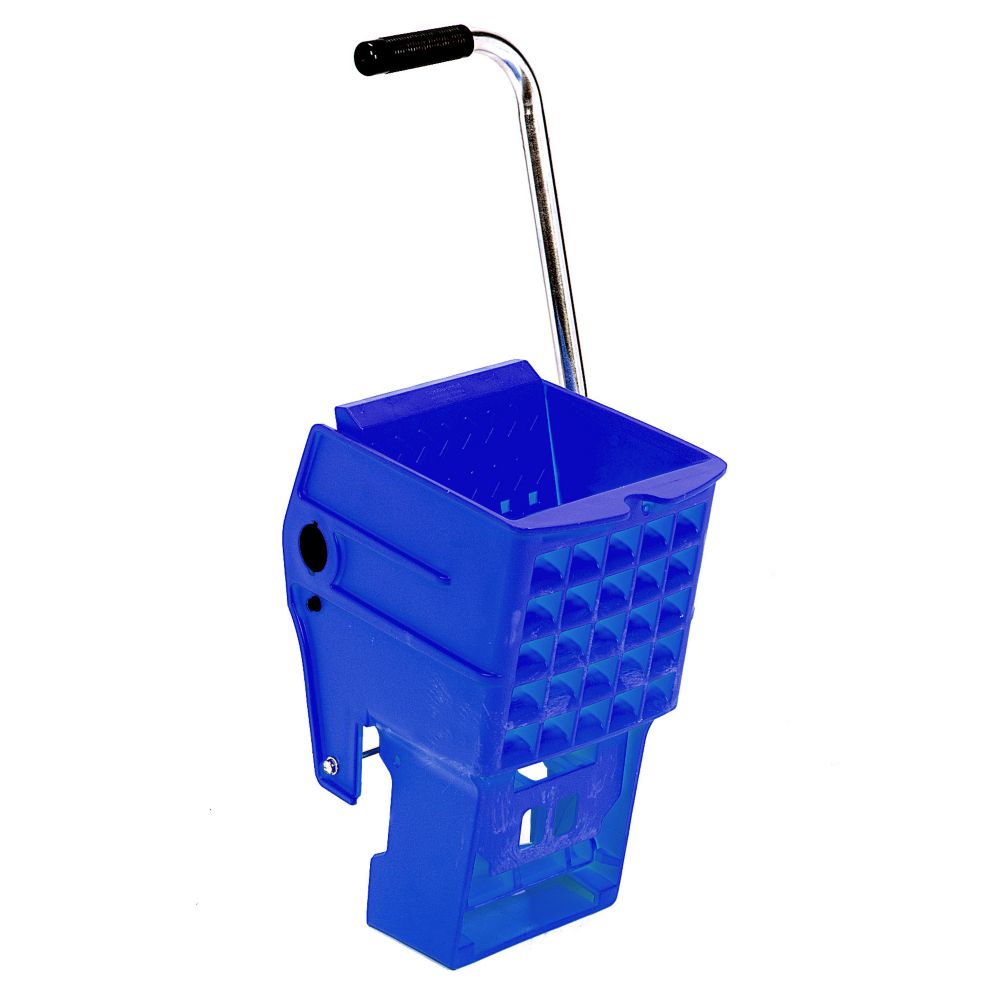 Continental SW12BL Splash Guard Blue 12-32 oz Side Press Mop Wringer
Item #: 655905
Model #: SW12BL
Manufacturer:
Continental Manufacturing
This product is currently not available.
This blue Splash Guard side press mop wringer can handle 12 to 32 oz mops and features an extended handle design for extra leverage and comfort. It also has a mop handle holder molded into the front and a smooth, non porous Derma Tek finish.
Availability
Usually Ships Within 3 Weeks