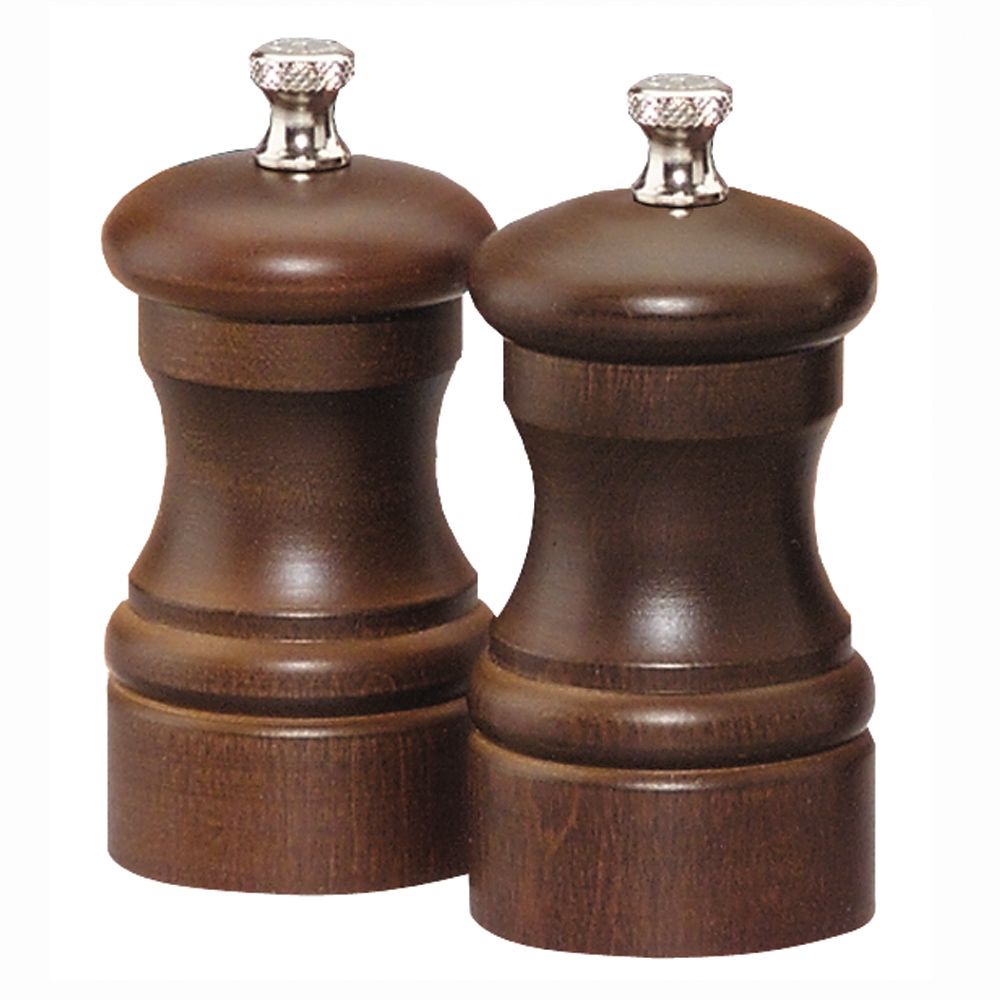 Chef Specialties 4102 4" Capstan Walnut Salt Mill / Pepper Mill Set
Item #: 465093
Model #: 4102
Manufacturer:
Chef Specialties Company
This product is currently not available.
This 4" Capstan pepper mill and salt mill set features a walnut finish on Maine maple 4" Capstan pepper grinder and salt mill. The wood bodies come from New England hardwoods and feature a commercial quality stainless steel grinding mechanism.
Availability
Usually Ships Within 3 Weeks