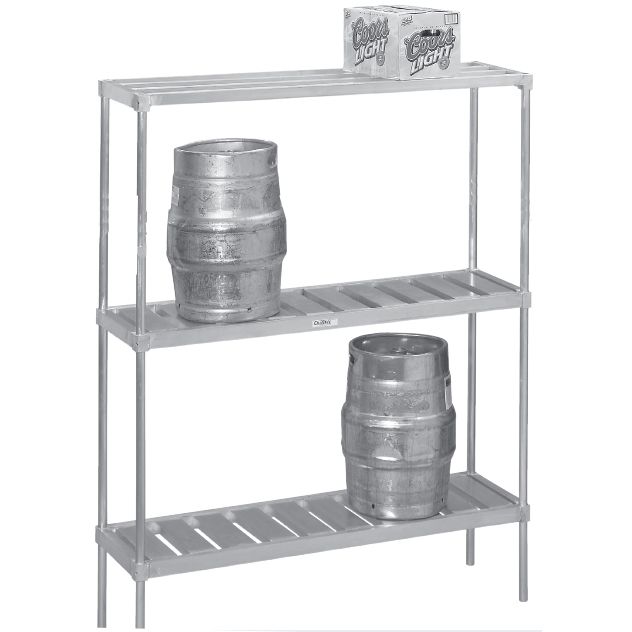 Channel Mfg. KAR93 Keg Storage Rack with 10 Keg Capacity
Item #: 397356
Model #: KAR93
Manufacturer:
Channel Manufacturing
This product is currently not available.
This Channel Keg Storage Rack is able to hold up to ten 1/4 or 1/2 size barrels, making it a great addition for bars, restaurants, hotels, and more. It features aluminum construction, and has adjustable shelves with a tubular top shelf for extra storage.
Availability
Usually Ships Within 5 Weeks