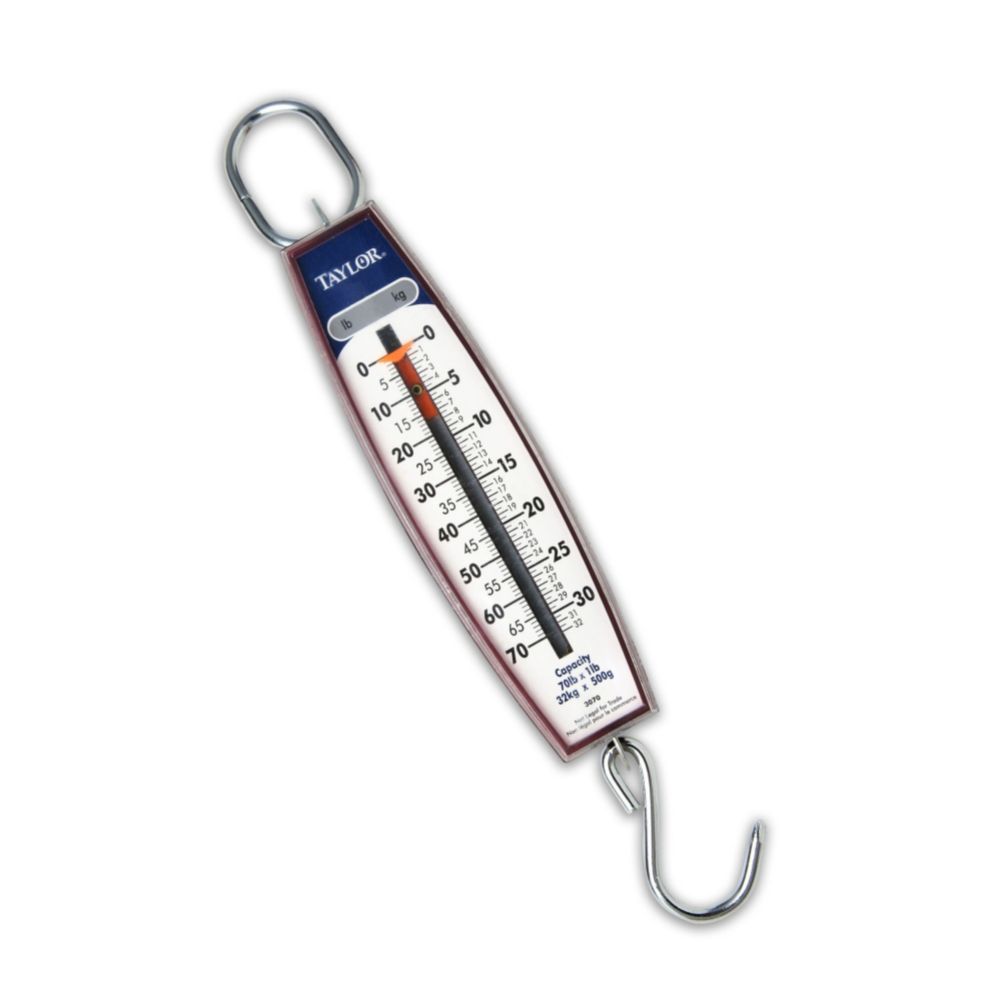 Taylor® Precision Products 3070 70 Pound Hanging Scale
Item #: 6016480
Model #: 3070
Manufacturer:
Taylor Precision Products
This product is currently not available.
This Taylor® Precision Hanging Scale has a 70 pound capacity and features durable steel housing. It has a two color scale face, and an easy-to-read orange pointer. This scale is equipped with a metal ring on its top, and an S-hook on its bottom.