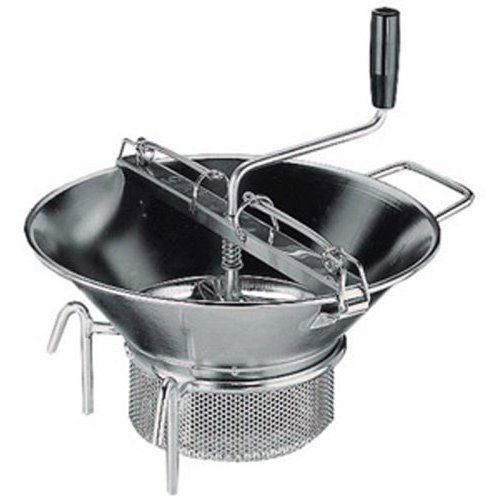 Paderno 42574-37 Stainless 8 Qt. Food Mill #5 with 1/8" Sieve
Item #: 6002764
Model #: 42574-37
Manufacturer:
Paderno World Cuisine
This product is currently not available.
This Paderno® food mill has a blade compresses and scrapes the food and the bar across the mill applies constant pressure on the food and this helps you strain or puree fruits or vegetables. You can mill about 10 pounds per minute.