Commercial kitchens love Vollrath's durable cooking supplies for their cutting-edge technology, excellent price point, and top-notch performance which is why we've curated a list of items geared towards start-up bakeries that would like to step up their equipment game.
Vollrath offers professional bakery supplies and equipment that are:
NSF-certified, which means they are sanitary and easy to clean.
High-quality, durable pieces primarily made in the USA and Spain.
Sheet Pans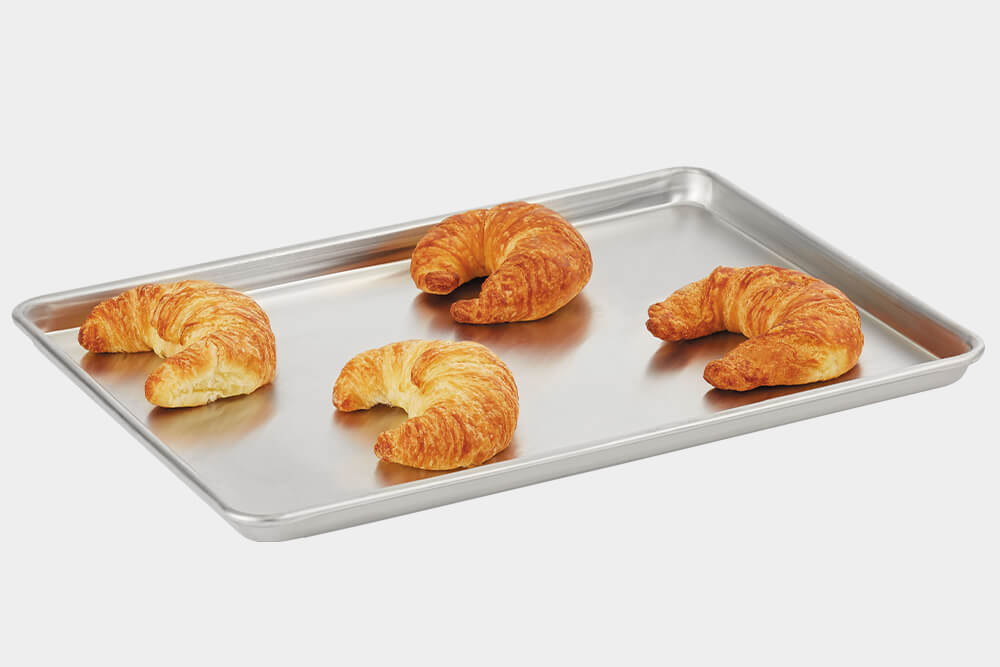 Vollrath sheet pans for bakeries elevate every chef's pastry and savory baking game. To achieve consistent results and even heating, Vollrath has constructed their sheet pans out of heavy-duty aluminum with a natural finish for even heat distribution. They have tapered sides which means they are stackable and take up less storage space.
Optional sheet pan covers can be used to store food until it's ready to serve and protect from everything from air contaminates to a stray hair. Vollrath's pans and covers are made in the USA.
Cookie Sheets
If you've ever searched for the holy grail of cookie sheets, well, you've found them. Vollrath's cookie sheets are coated in SteelCoatx3, a PFOA-free advanced nonstick coating that provides cookie sheets with an abrasion-resistant, long lifespan. Below the coating is heavy gauge aluminum that heats quickly and provides an even bake so all your cookies will be picture perfect. Made in the USA.
Whips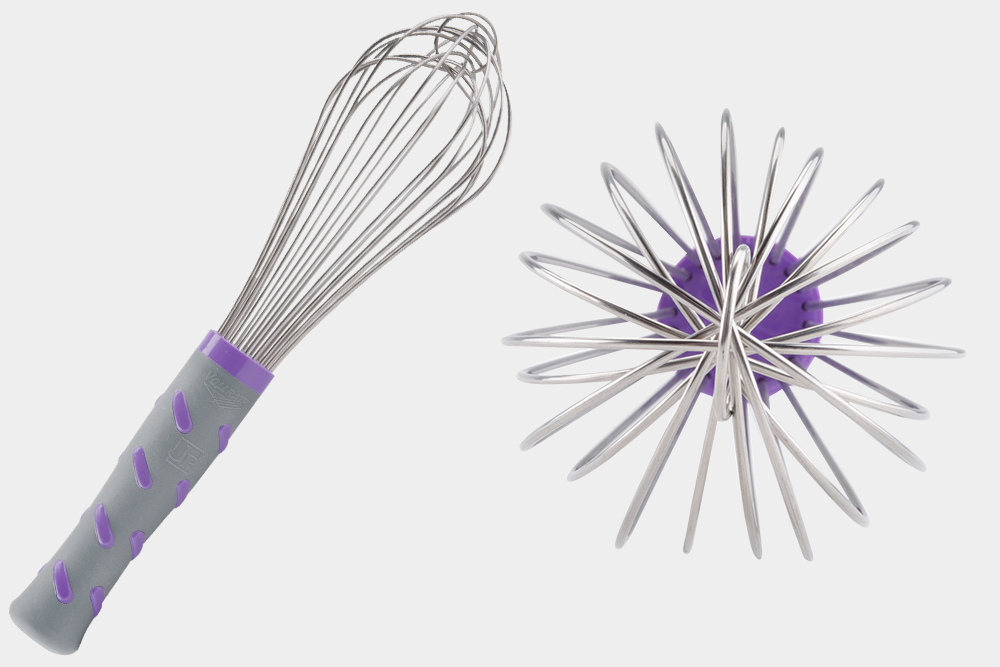 For all your NSF-certified whisking and whipping needs, we have piano whips and French whips for bakeries by Vollrath.
Piano whips have fine wires that are thinner than those found on French whips, and fewer of them. Piano whips are used to aerate thinner concoctions, such as delicate, sweet peaks of meringue or whipped cream.
French whips have a sleek silhouette, and thicker wires than piano whips. Their sturdier structure makes them to whip to grab when working with heavier ingredients such as batter.
High-Heat Spatulas and Soft Spoons
High-heat soft spoons and spatulas are extremely versatile and a must-have for any bakery or commercial kitchen. Use them to mix, scrape, smooth, scoop, and more.
High-heat spatulas and soft spoons are heat resistant up to 500°F, dishwasher safe, and moreover, debris and bacteria will never get caught in cracks or crevices because the blades and handles are molded together. Their silicon blades are flexible and safe to use on nonstick cookware and stainless-steel bowls. Made in the USA.
Dishers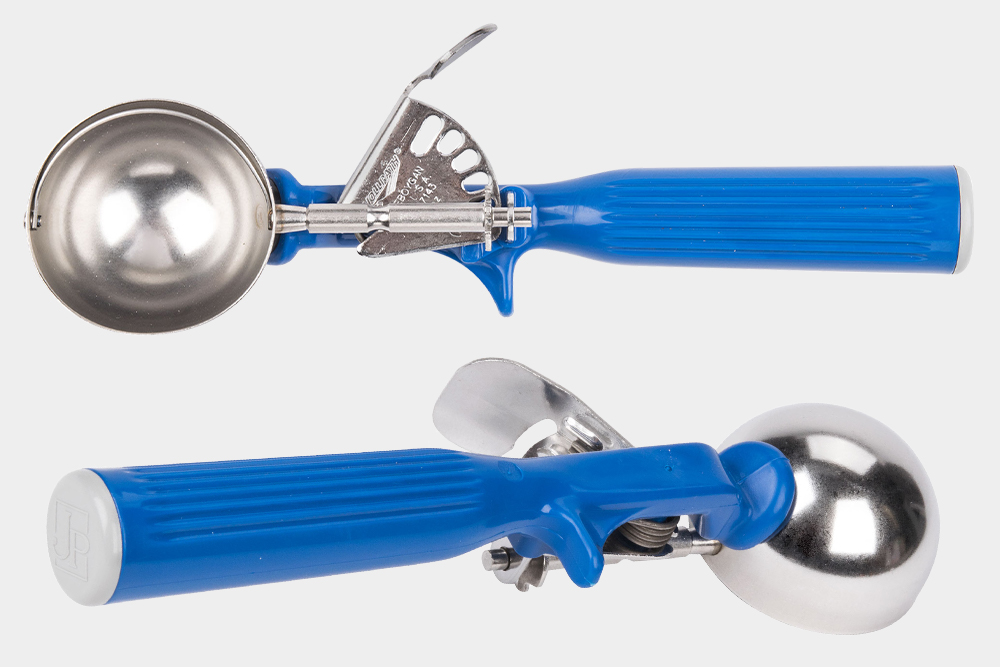 Vollrath's dishers have easy-to-identify, color-coded handles and are available in many sizes for accurate portion control. Additionally, dishers will assure your brownies, muffins, and cookie dough sizes remain consistent day after day no matter who is preparing them. This is especially important for customers as they expect to pay the same amount for the same size of their favorite cookie every time they visit.
Stock Pots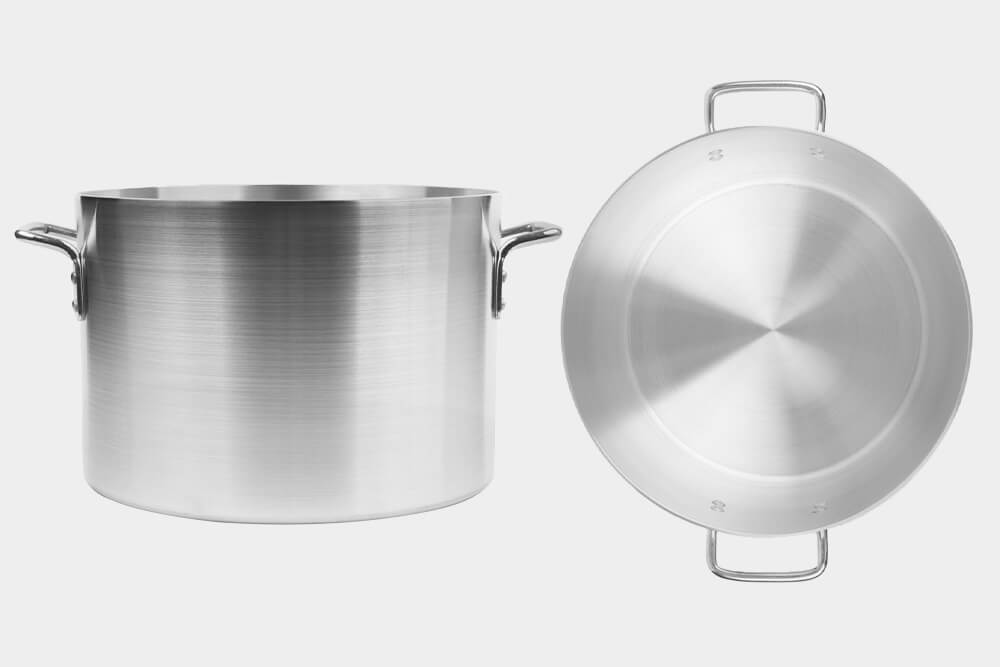 Vollrath's 12 quart stainless-steel stock pot construction assures that no matter what you cook, high-quality 18-8 stainless steel will not alter the flavor or color of your dish, as it is a nonreactive metal. Despite its large size, everything cooks evenly thanks to an aluminum core and tall but narrow shape. This stockpot for bakeries is induction ready and made in the USA.
Sauce Pots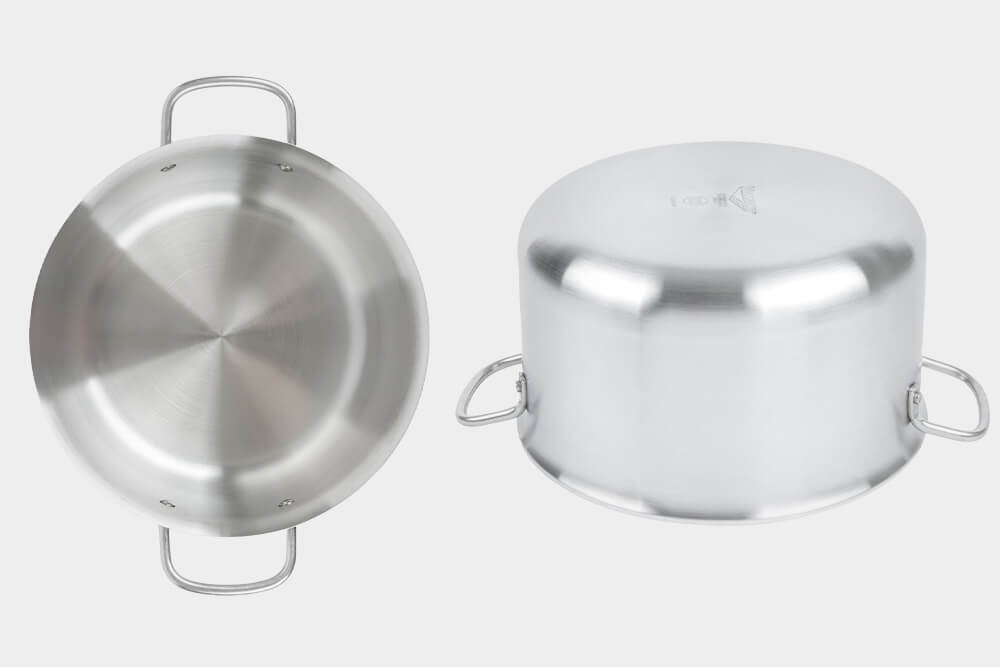 From Vollrath's esteemed Tribute line, we have an 8-quart stainless-steel sauce pot that is induction ready. The nonreactive metal will not alter the color and flavor of your bakery's secret recipes and an aluminum core provides even heating, so you'll never burn chocolate again. Vollrath also offers nonstick, tapered 1.5-quart and 3-quart saucepans for smaller batches of glazes and syrup.
Loaf Pans
Lure in customers with the scent of fresh baked bread using Vollrath's WearEver professional standard strength loaf pan. The nonstick surface creates a perfect bread loaf shape while the NSF-certification ensures the pan is a breeze to clean.
Mixing Bowls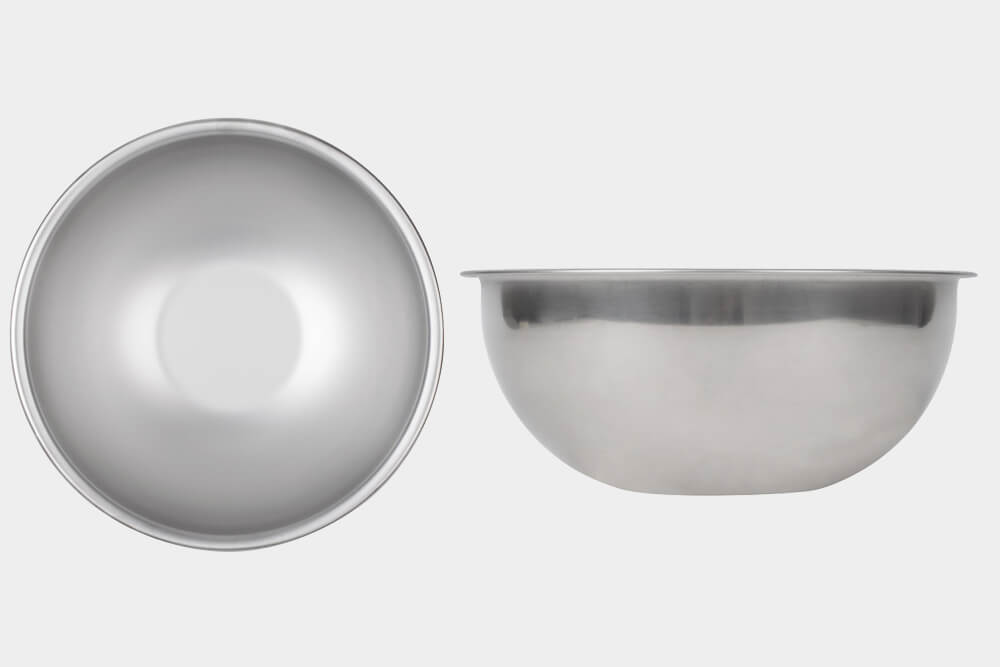 Bakeries need equipment that is both strong and beautiful, like this mixing bowl from Vollrath. Its silky satin finish is scratch and stain resistant, while its stainless-steel body ensures durability and a long lifespan. Vollrath mixing bowls are also nesting bowls, so they take up very little room the kitchen which is especially important in a bakery setting because you are going to need a lot of them. Made in the USA.
Metal Spoons
Metal spoons not only baste but are perfect for skimming, serving, and stirring. Vollrath offers stainless-steel basting spoons in solid, perforated, and slotted options. Their deep grooved, easy-to-hold handles prevent chefs from accidentally dropping them into pots full of chocolate.
Ice Cream Scoops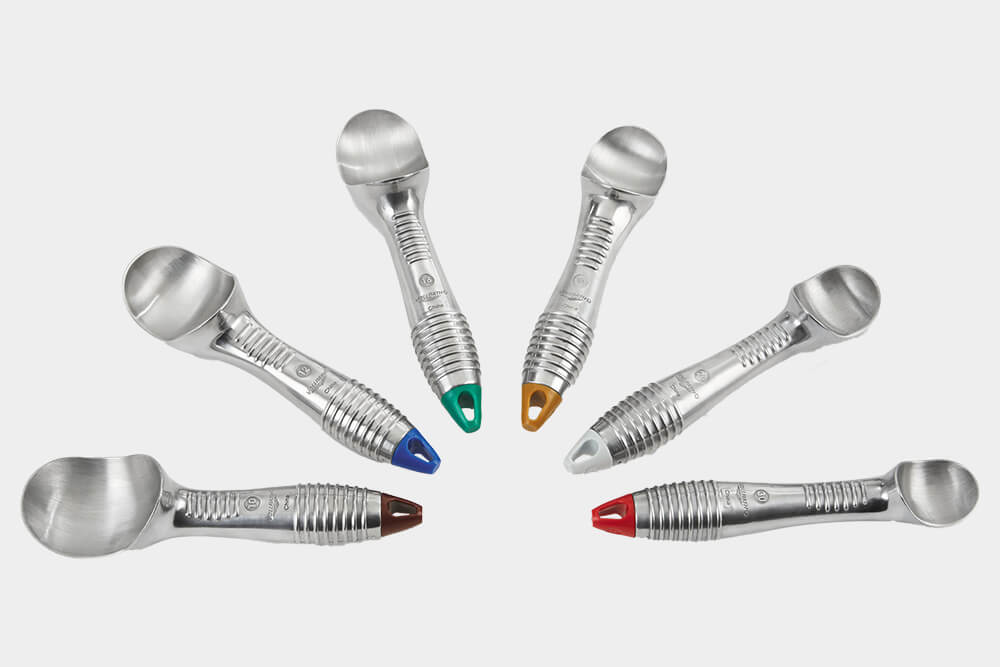 Whether your bakery offers fresh-made ice cream daily, or as a pop-up item, Vollrath's ice cream scoop is here to help. This utensil fits right- and left-handed users and dishes out a picture-perfect scoop. Store it in a drawer, utensil holder, or hang it up. Its ergonomic secure-grip design and anti-freeze encapsulated handle makes this an indulgent step up from your average ice cream scoop.
Measuring Spoons and Cups Sets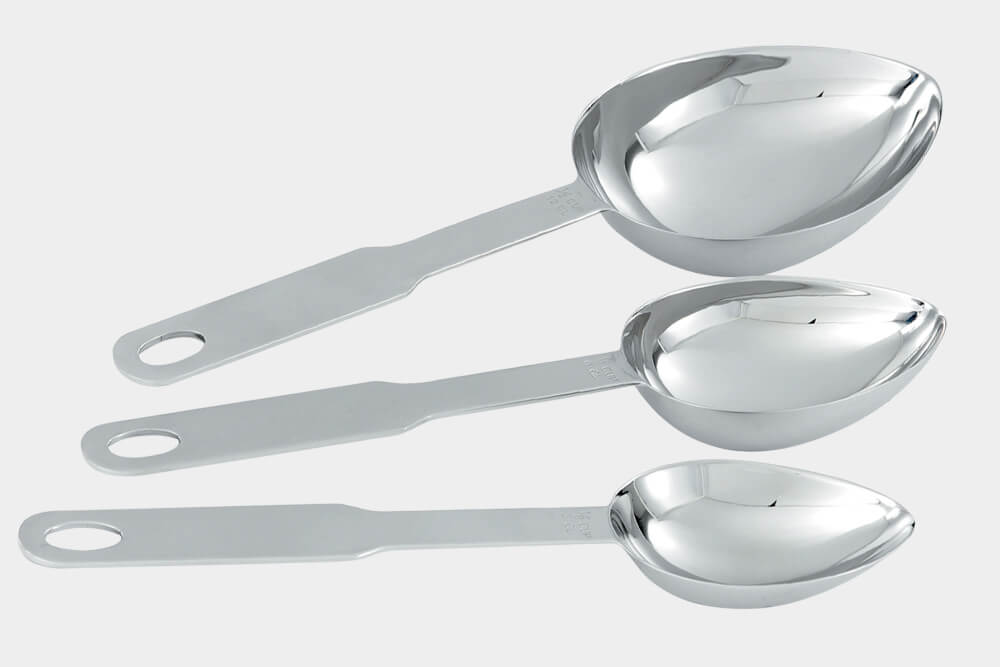 To exact precise measurements from your staff, it is necessary to have a variety of measuring spoons and cups on hand. Vollrath provides all shapes and sizes of measuring tools for bakeries such as: long-handled measuring spoons designed to use with commercial spice jars; oval spoon sets to access small openings; and measuring cups with both imperial and metric measurement marks.
Countertop and Bench/Floor Mixers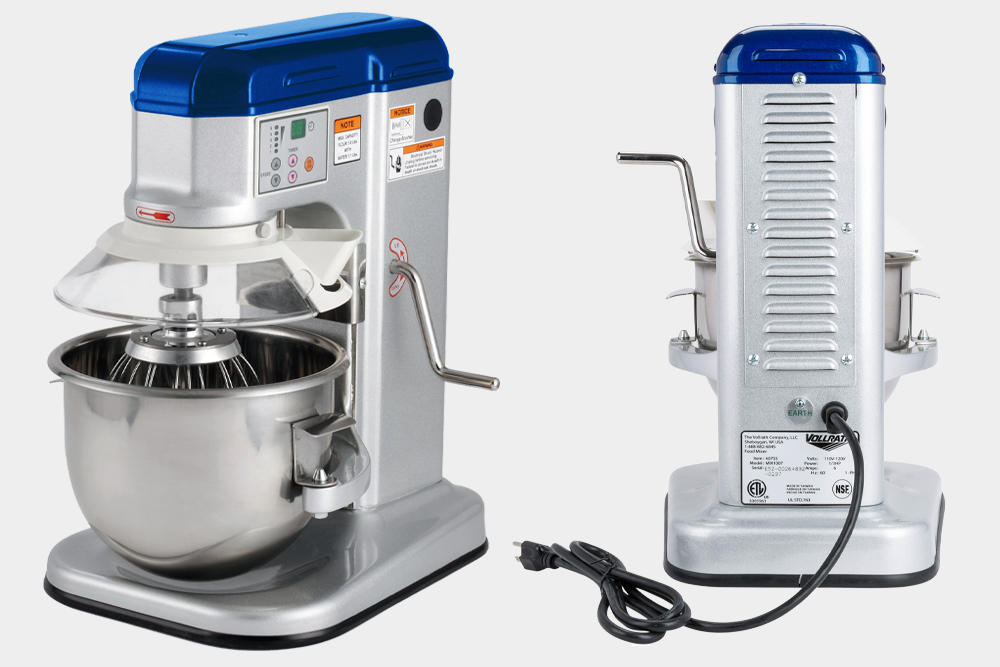 Every bakery needs a mixer or three for perfect glazes, icing, and dough. Countertop and bench/floor mixers by Vollrath come with all the accessories needed to operate smoothly and deliciously. Included in your purchase is a stainless-steel mixing bowl, wire whisk and flat beater. Choose a countertop model for icing, frosting, and glazes, and a bench/floor mixer for thick, larger batches of dough.
Induction Ranges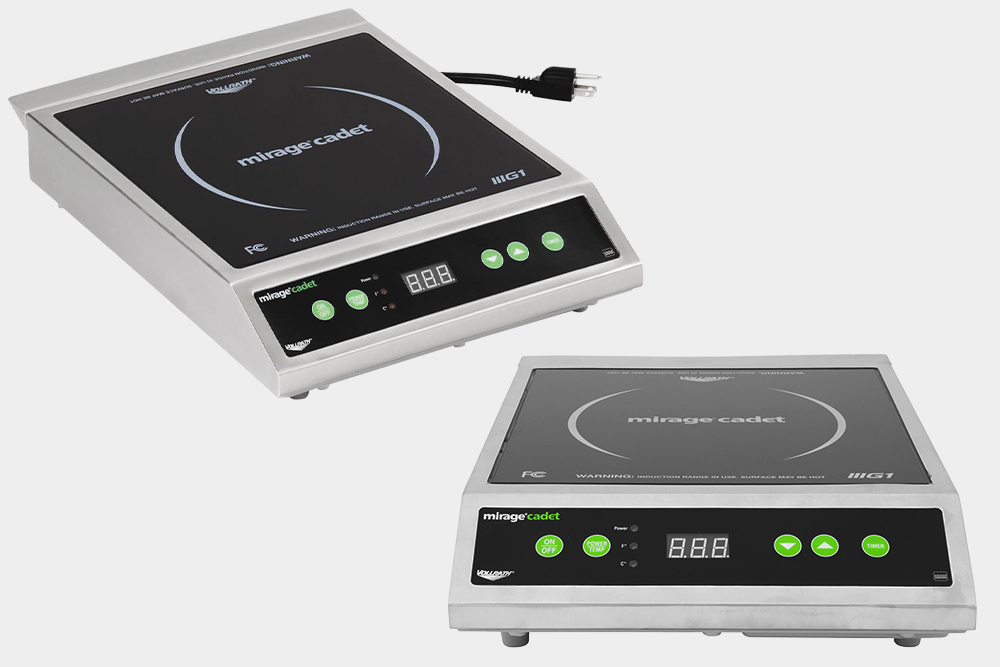 Vollrath induction ranges allow chefs to easily maintain precise temperatures making them the perfect instrument for tempering chocolate and glazes. Despite their powerful heating capabilities, these induction ranges are sleek, transportable, and leave a small footprint in a commercial bakery where saving space is everything. As a bonus, induction ranges are extremely energy efficient and save businesses time and money when compared to a gas range.
Display Cases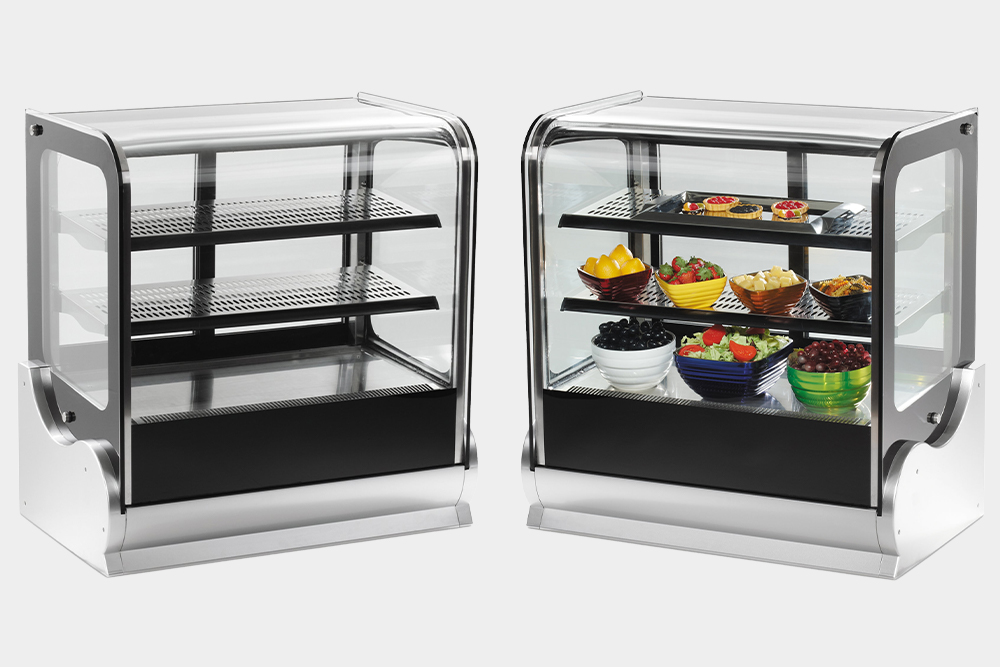 Show off your baked goods in a heated, chilled, or ambient temperature display case. Vollrath display cases offer rear access for easy service, restocking, and to prevent scone theft. The heated and refrigerated options are thoughtfully constructed for either keeping heat in or out, accurate temperature control, and interior LED lighting.
---

About Vollrath
For nearly 150 years, Vollrath Foodservice has been on a mission to improve how people experience a meal, no matter where it's served. Bakeries enjoy high-quality, award-winning commercial cookware every day. Spark your imagination, fuel your creative spirit with Vollrath.