Looking to refresh your tabletops with trendy new flatware? Hammered flatware features small dimples on the handles that resemble light hammerings. This texture comes in a surprising array of styles that can match table settings from modern fine dining rooms to artisinal cafes. The texture itself masks fingerprints and scuffs, making hammered pieces an ideal choice for high-volume establishments.
We've hammered out ten patterns that we think you'll love.
Aspire by World Tableware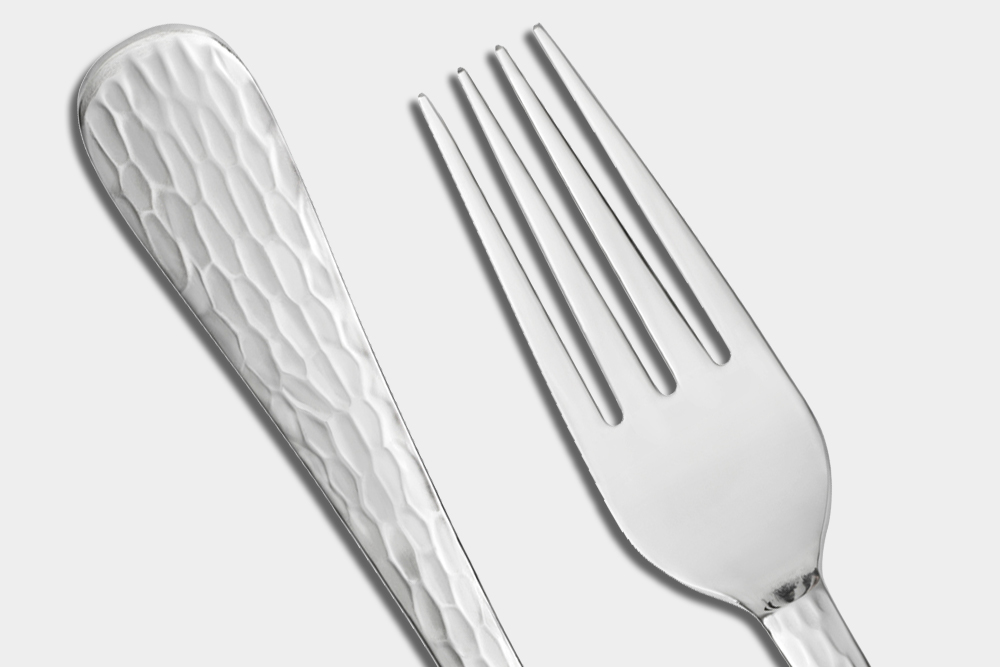 Featuring an organic hammered texture, Aspire from World Tableware perfectly matches with natural tabletop presentations. This set is made of 18/0 stainless steel, making it magnetic and compatible with flatware retrievers.
Atlantica by World Tableware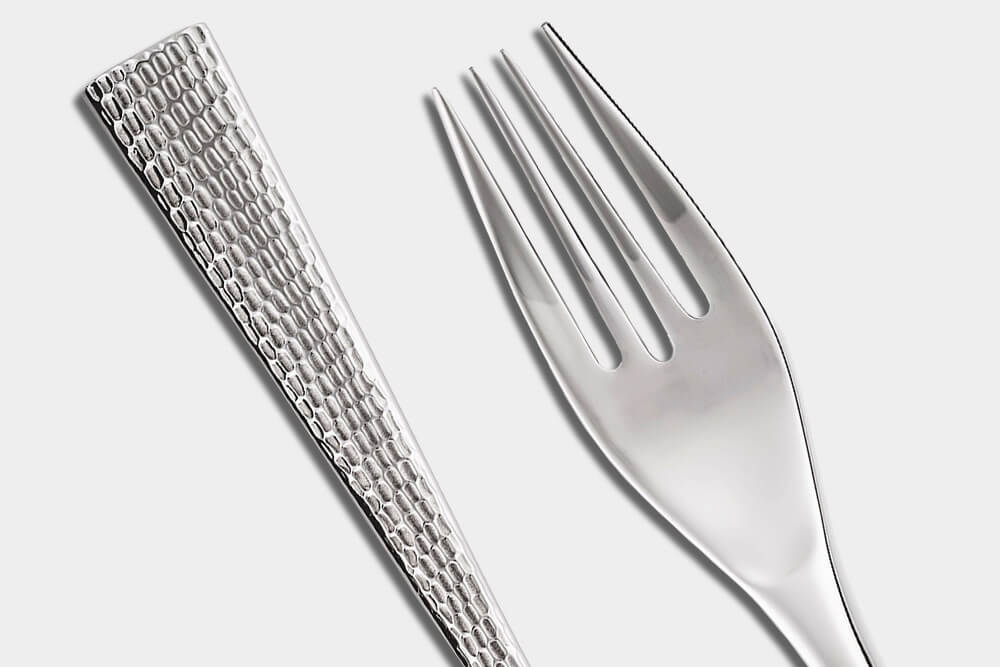 The deeper, more pronounced dimples on Atlantica flatware shows how the hammered look can be bold but elegant. The thin handle design, a polished mirror finish, and 18/10 weight makes this collection ideal for high-volume upscale tabletops.
The hammered finish on Cabria flatware is more rough-and-tumble on the surface and pairs well with rustic table settings. A gentle curvature through the handle with the 18/10 weight makes these pieces a pleasure to hold.
Chivalry by World Tableware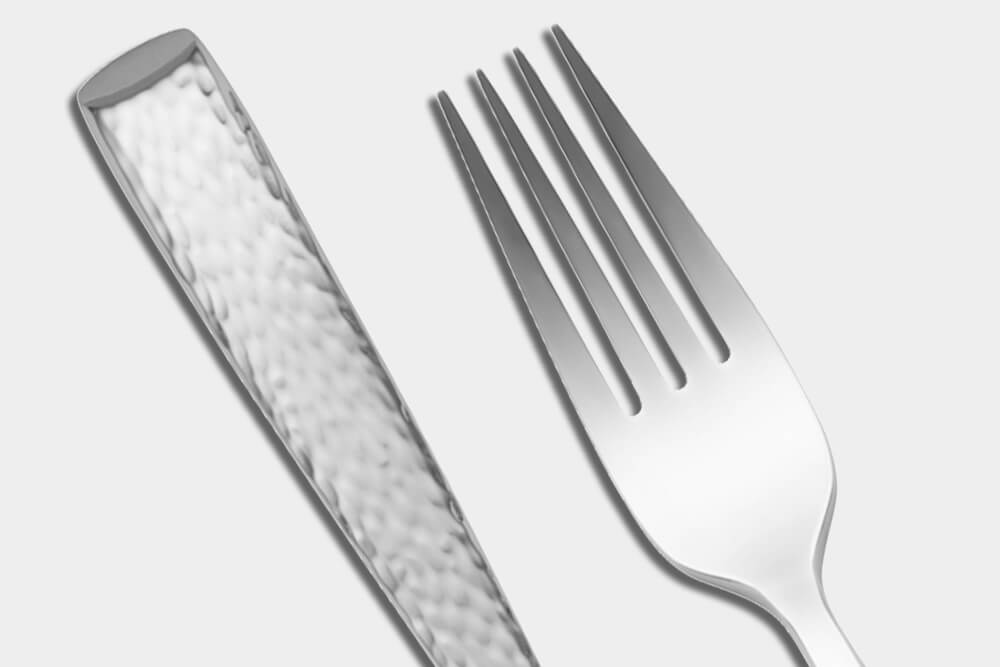 Chivalry by World Tableware features a thin, cylindrical handle instead of the more traditional flat shape. This pattern goes for a more subtle hammered handle with a stunning mirror finish.
Inspired by 17th-century design, Ironstone by Walco features a wide bottom handle that quickly curves into a thin neck. Ironstone is made of heavy-duty 18/10 stainless steel and is electropolished for a high shine.
Knox by Chef & Sommelier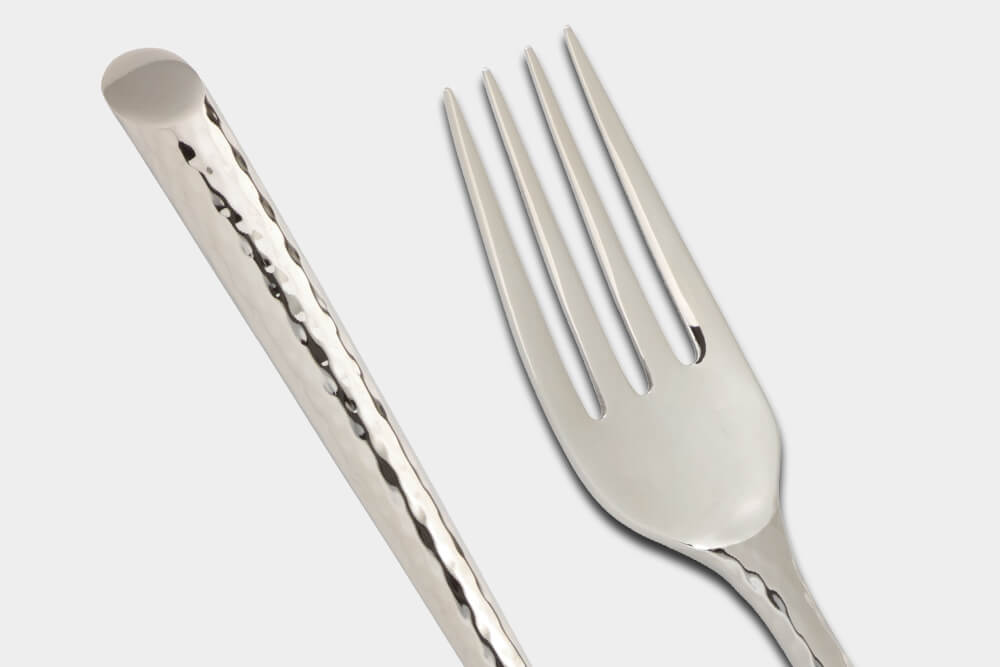 Knox flatware sports a thin, cylindrical shape from bottom to top with rounded heads. The bottom of the handle is cut diagonally across for extra pizzazz. Made of the highest quality 18/10 stainless steel, the subtle hammered texture and heavy weight of this collection is perfect for sophisticated dining.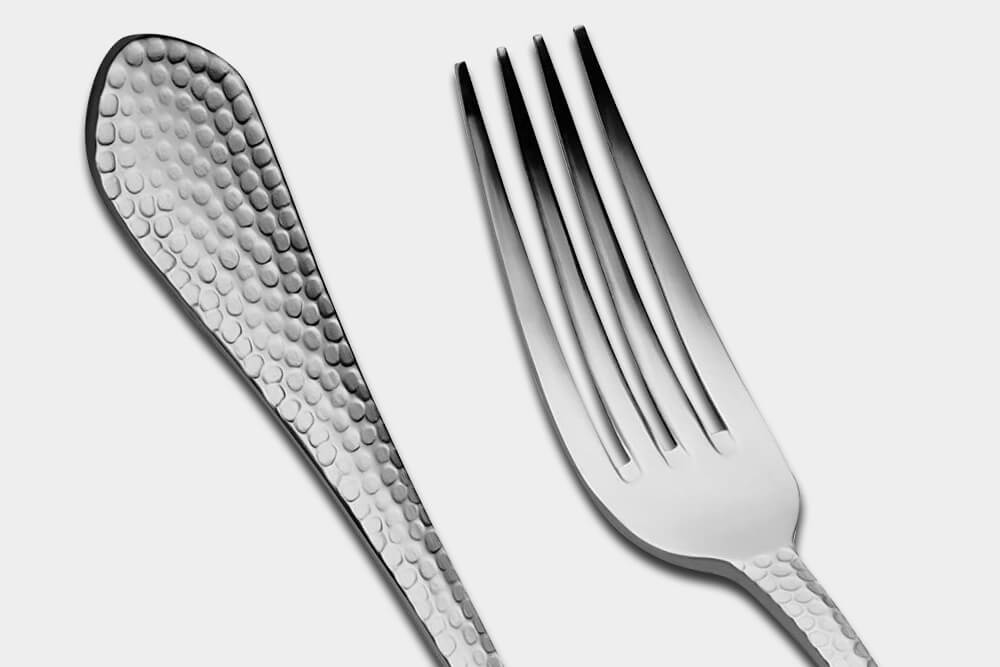 Inspired by 18th-century design, Reflections by Bon Chef has a wide bottom base that narrows into a thin neck. The hammered dimples are more defined in their circular shape and depth than other hammered patterns. This collection is made of 18/8 stainless steel.
Stone by Arcoroc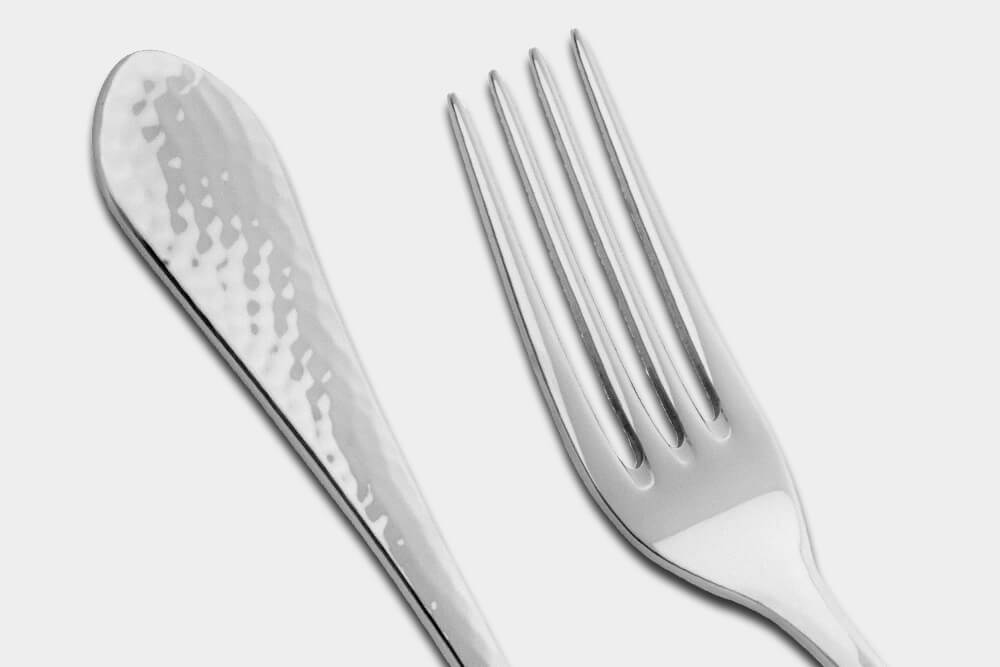 The traditional handle with hammered texture and subtle dimples refreshes this pattern to trendy. The look of the 18/10 Stone flatware is the perfect complement to dress up any tabletop.
Monarch by Worthy Noble & Kent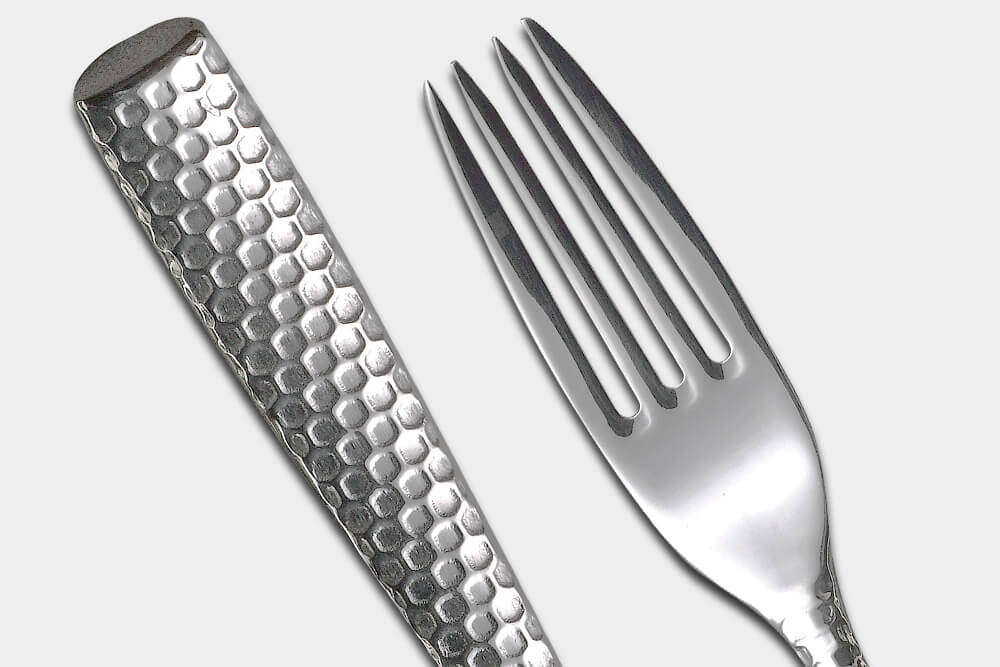 Need something a little more geometric? See what all the buzz is about with hammered flatware as you admire the honeycomb texture of Monarch by Worthy Noble & Kent.
Staying with honeycomb geometry, Crystal by Varick features large hexagons and a wide handle bottom that tapers into a very thin neck with two small accent bands. This pattern communicates class.
---
Side-By-Side Comparison of Hammered Flatware