Food dehydration has been around for centuries. Modern-day commercial dehydration is accomplished by dehydrators, which are ovens engineered to speed up moisture's evaporation process in foods. A heating element in the dehydrator raises the unit's temperature while a fan circulates the air inside, removing water while preserving the rest of the food.
Creative chefs can do so much more with dehydrators than just making beef jerky. You can, in fact, even use dehydrators to make yogurt or sprouted flour. With a little creativity, food dehydraters often become a vital part of the BoH team. Here are four reasons why your commercial kitchen needs a food dehydrator.
Reduce Waste by Using Scraps
Starting, the biggest reason restaurants need dehydrators is that it cuts down on waste. Restaurants will save food scraps that would normally be thrown away and reuse them later.
According to the USDA, food waste is estimated at between 30-40% of the United State's food supply with commercial foodservice operations contributing to that percentage in a big way.
Parts of food that would normally be discarded, such as banana peels and stems, can take on a second life with a commercial food dehydrator. Owners can dehydrate these parts and reuse them as seasoned salts in food such as soups and smoothies. This saves cost and can add flavor to the menu.
Create an Endless Amount of Garnishes
Dehydrating fruits to use as garnishes save bartenders time by having ingredients readily available. Garnishes are used as decorations or embellishments for food. If your restaurant serves cocktails, you can use peels as garnishes. Dehydrated orange or lemon peels work well with martinis. The alcohol in the martini will also absorb some of the citrus flavors, adding a more complex flavor profile.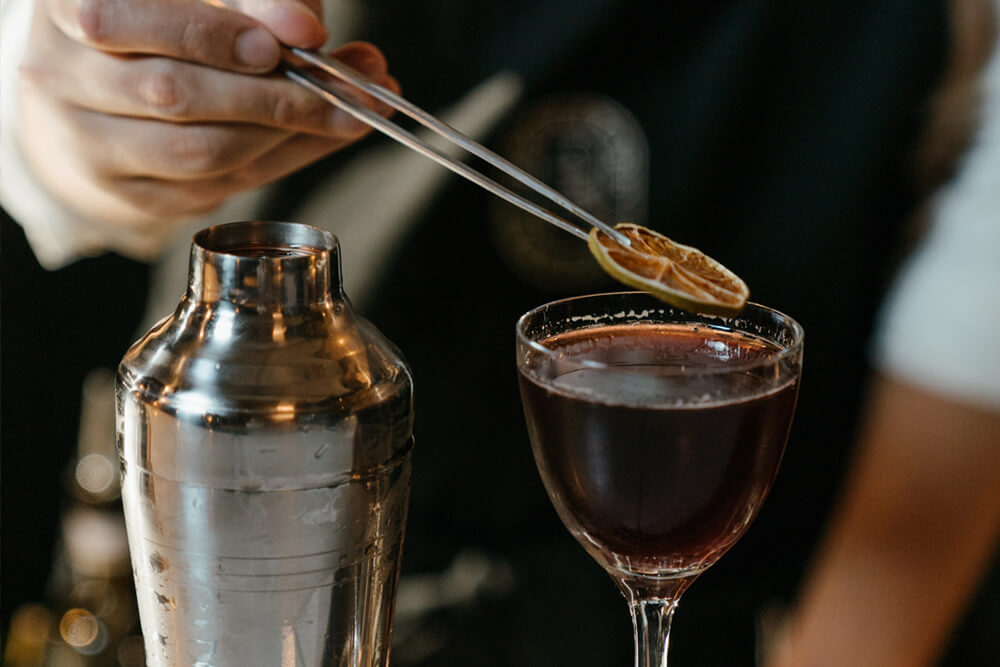 Vegetables can also be dehydrated and used as garnishes as well. Dehydrated peppers can be added to spice up Latin dishes and can have the flakes removed to use as a seasoning. Dehydrated tomatoes can be used as toppings on pizzas and pasta.
Basil is often planted alongside tomatoes. Not only does the basil help repel insects, but it also results in the tomatoes absorbing some of the basil's flavor. This process can be mirrored by pairing basil with dehydrated tomatoes, enhancing the tomato's flavor.
Concentrate Flavors for Super-Charged Menu Items
When you dehydrate anything, the only thing you're removing from the product is the moisture. By doing so, you're concentrating the flavor. This creates new possibilities to add to your menu. Take mushrooms for example. You can dehydrate mushrooms, then mix them into a soup to add more flavor while dissolving into the broth.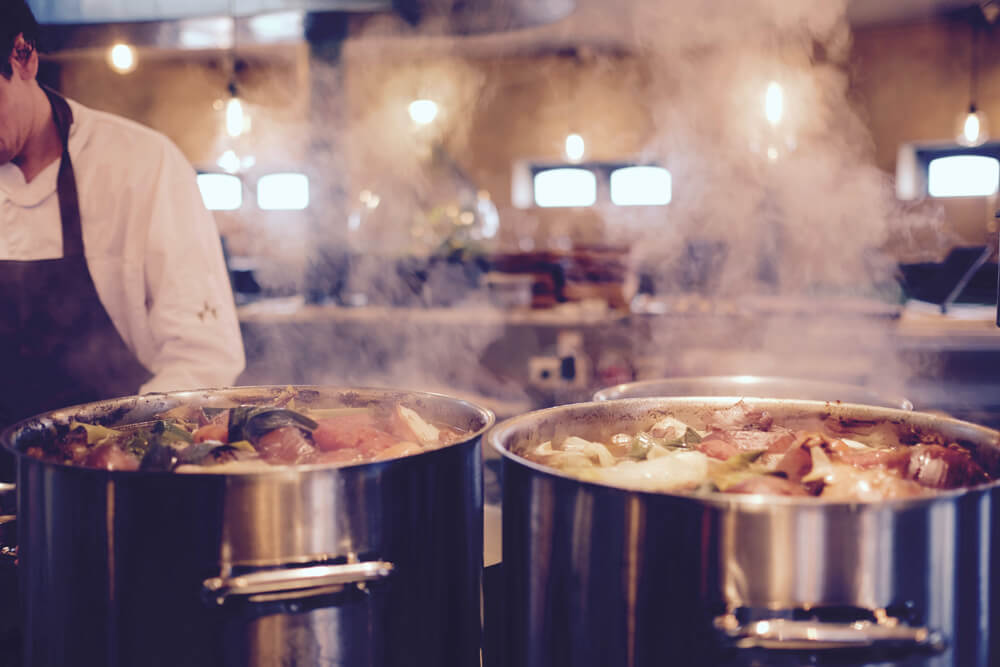 If you ever taste a dehydrated fruit, you'll notice that the flavor can be sweeter than usual. Again, that's thanks to the moisture evaporation. Fruits like apricots and pineapple are sweeter than usual, while other fruits like strawberries tend to take more of a bitter taste. As a more healthy alternative, try creating fruit leather as an appetizer choice for children.
Extend the Shelf Life of Food
Dried food has a longer shelf like than fresh ingredients and nutrients are preserved throughout the process. As for meat, jerky is usually the first thing that comes to mind. Turning meat into jerky only scratches the surface of what you can do with a dehydrator. The first thing to do is to make sure your meat is cooked. If you dehydrate raw meat, bacteria are likely to survive the process.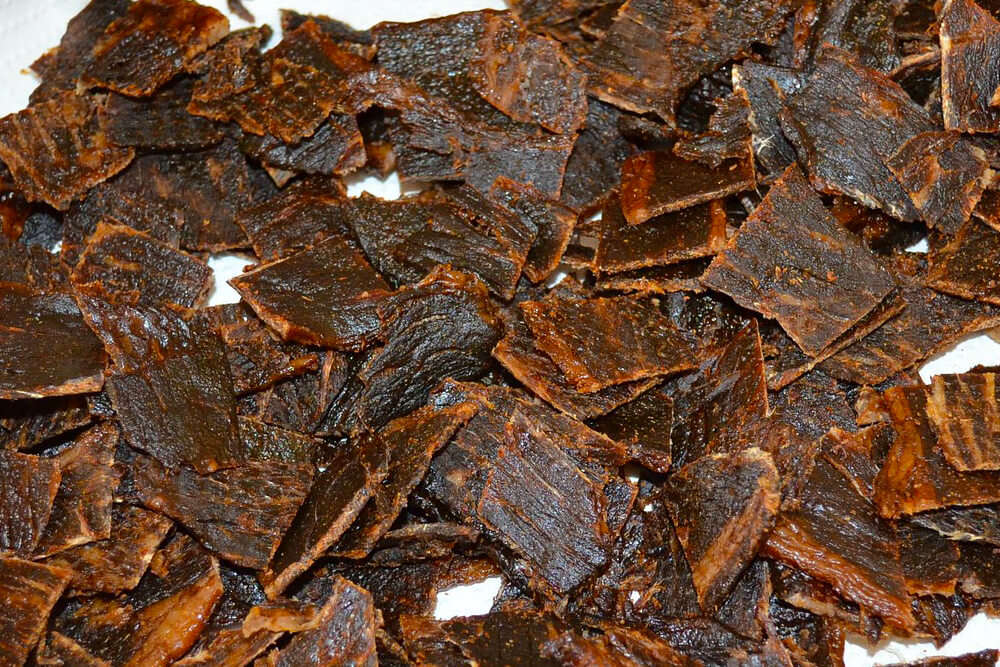 What dehydration does to meats can extend their shelf life up to more than one year. As mentioned above, flavors become concentrated when dehydrated. Take some turkey or chicken, dehydrate them, and then add to soups for extra flavor. Doing this rehydrates the meat and provides a taste and texture similar to its original form.
Recommended Commercial Dehydrator
Listed as one of the only NSF-approved dehydrators, the ProctorSilex 78450 Food Dehydrator has a 16 square foot drying area with 10 trays made of stainless steel. The size of this unit is perfect for high-volume commercial drying in a restaurant setting.
Additional features ideal for commercial usage:
Horizontal airflow fan system evenly distributes heat across all 10 trays.
Slide-back door

allows

for instant access for loading trays and checking on the food.
1200 watts of heating power for fast drying times.

Program

mable with an auto shutoff timer.
NSF certification means this machine is easy to clean.