Outdoor dining is a beloved pastime for people looking to enjoy the warm weather. Make the most out of summer, outdoor dining with these 5 pro tips.
1. Make Outdoor Dining Special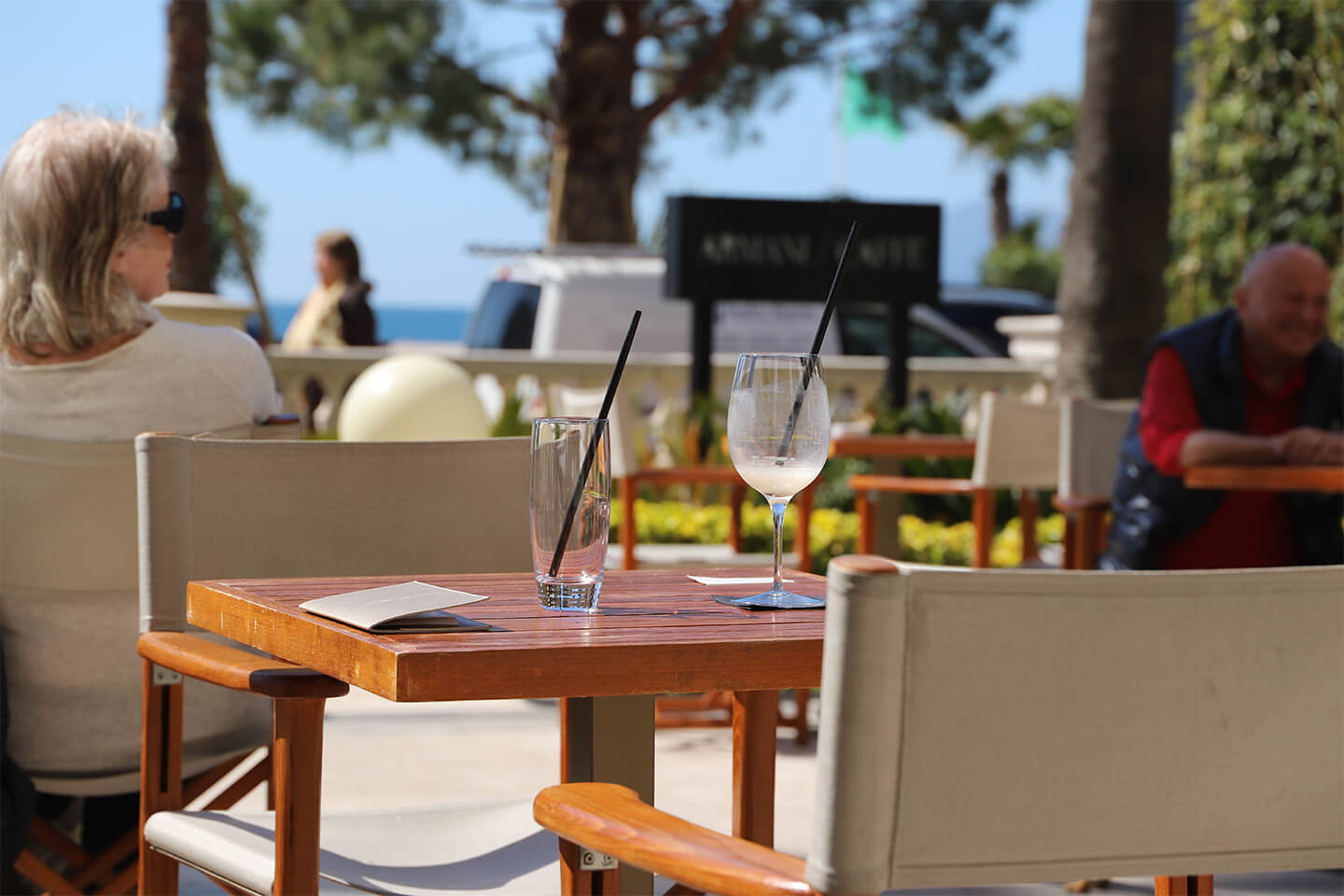 Customers love the experience of outdoor dining. When you seat people in your outdoor dining area, having a unique menu for your patio can help create a unique experience. Curate your offerings into a smaller, laminated menu that can be held in one hand. Be sure it is designed with a fun, summer feel!
Patrons will also enjoy the outdoor dining experience to its fullest when they see your staff wearing bright colors or floral patterns. You don't need to change your dress-code. However, encouraging your wait staff to dress for the beautiful weather can go a long way in adding to the dining decor.
2. Keep Your Customers (And Their Pets) Hydrated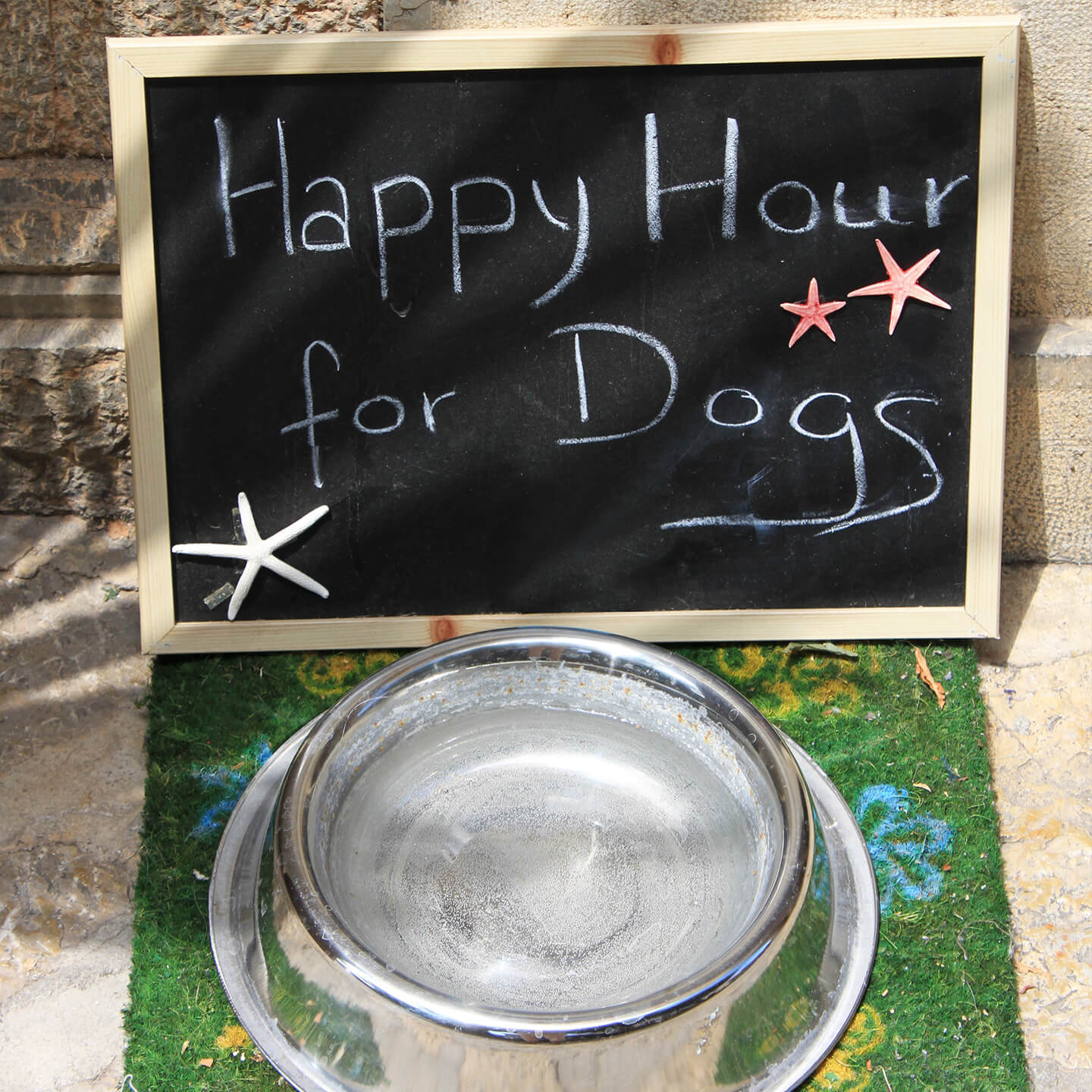 Especially on the hottest of days, always have free ice-water easily accessible to your customers. One or two water infusion dispensers with cups close by will keep your customers cool and happy. Don't forget to make a sign and tell them it's free! If you want to go the extra mile, having a fruit-infused lemon or lime version will add a decadent touch to your outdoor dining experience.
If your food service venue allows pets on the patio, dog bowls are a must. Having a couple stainless steel dog bowls on hand gives you the opportunity to make your customer feel right at home. When you bring your customer's dog a bowl of water, you've acknowledged their pet is part of the family. This builds your relationship with the customer and scores you huge brownie points!
3. Strategically Position Fans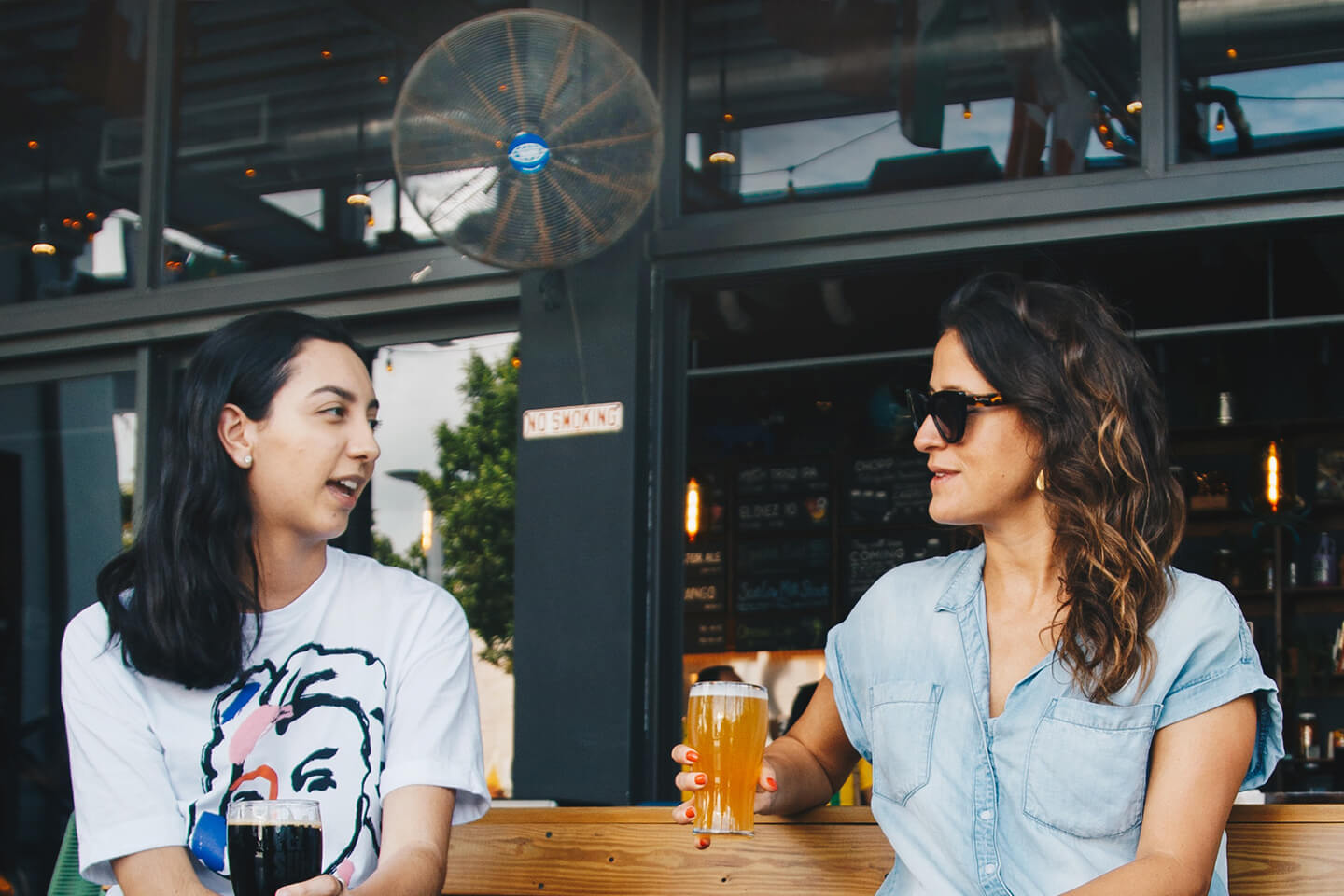 When a beautiful, sunny day isn't accompanied by a cool breeze, you may have to create one. Before you purchase a fan, think about where you will be placing it and how it will affect the customer.
You want to be sure not to aim the fan directly at the customer. Create paths of moving air that flow around the customers. Direct fans to blow in between tables and along your canopy to move the hot air away from your patrons. You can also position fans lower to the ground to create streams of moving air below the table tops. This will help prevent napkins from blowing off the table.
When choosing a fan, consider how strong it is as well as it's design. You probably do not want to have the fan oscillating. If possible, try to listen to the fan before you purchase it. A little noise is ok, however you do not want a loud fan that will make it difficult for your patrons to talk to one another.
4. Keep Those Pesky Flies Away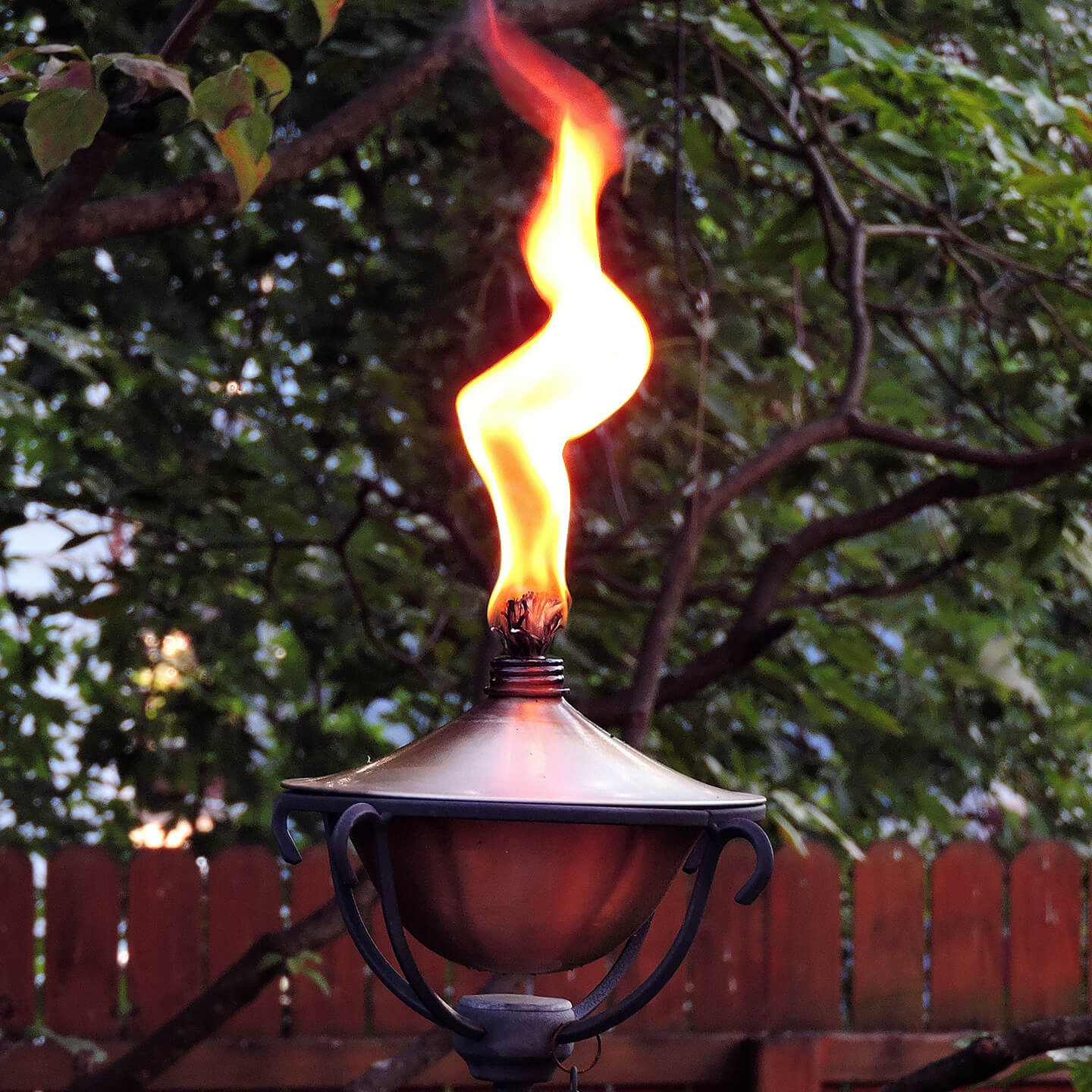 Everyone knows that insects are attracted to light. Strategically positioning your outdoor lighting is a great first step to draw the attention of flies away from your customers.
The absolute best thing you can do to help keep flies away, is to keep your patio clean. Flies and other insects thrive on the remains of food that has fallen off the table. Sweep often and take the extra time to thoroughly clean any spilt substance that contains sugar, dairy or proteins. Spilt water and unsweet tea can be overlooked when you're busy.
If you are still having trouble with flies, you can add some extra decor to your tables. Create an attractive, herbal centerpiece that contains scents that repel pesky flying insects. When it comes to building these centerpieces, we've provided a few examples and ideas to get you started below. Remember, you can also find herbal oils for torches and candles that also improve evening ambiance.

| Plant | Repellent Effects |
| --- | --- |
| Basil | Helps repel flies and mosquitoes. |
| Lavender | Repels moths, fleas, flies and mosquitoes. |
| Lemongrass (citronella) | Repels mosquitoes. |
| Mint | Helps repel mosquitoes. |
| Chives | Repels Japanese beetles and aphids. |
You can read more about plants that help keep insects away here!
5. No Outdoor Dining Space? No Problem.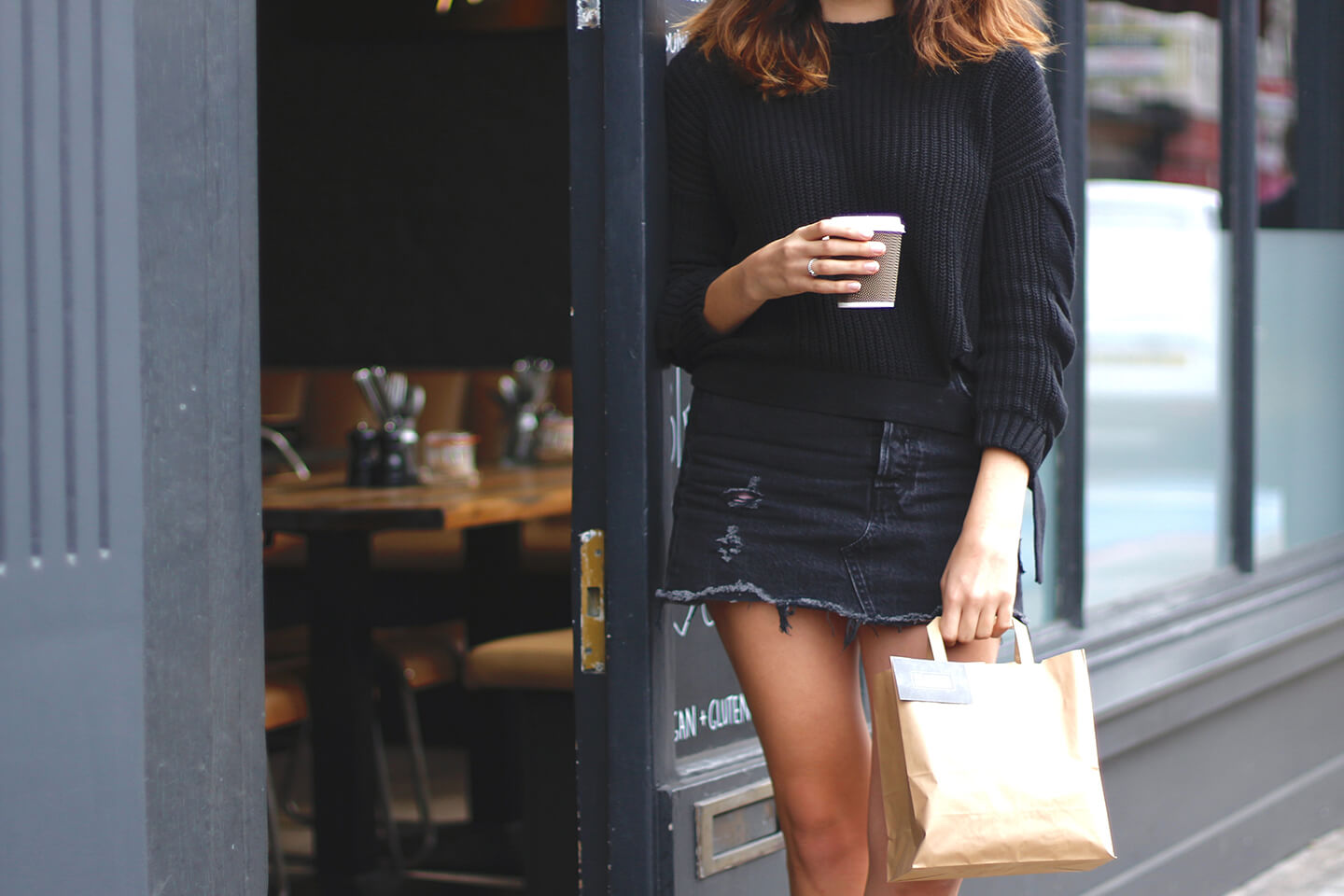 If you do not offer outdoor seating, you can still capitalize on patrons who want to eat outdoors. First, you want to make it easy for your customers to "order to go". Convenience is an important feature that can set you apart from other restaurants. Make sure you put your phone number on all your fliers and coupons. Have a sign that reminds people that they can order their food to go on days they don't want to sit indoors.
When people call to place an order to go, remind your staff to keep an upbeat and courteous voice over the phone. Projecting positivity tells people that you are not bothered by, (and even encourage) them to place orders to go. When you make people feel comfortable, they will be sure to give you repeat-business in the future.
And always remember to check with local laws to make sure you don't purchase outdoor furniture or equipment you can't use.