Understanding and using commercial food warmers and rethermalizers properly is an important skill to efficiently operating a restaurant. Although they appear to do the same thing, each have unique benefits.
Have you ever seen an experienced chef or restaurant manager make operating a restaurant look easy? If so, you've likely seen a passionate, skilled individual who also uses the best-suited equipment for a given task. And it's very possible they are using a rethermalizer.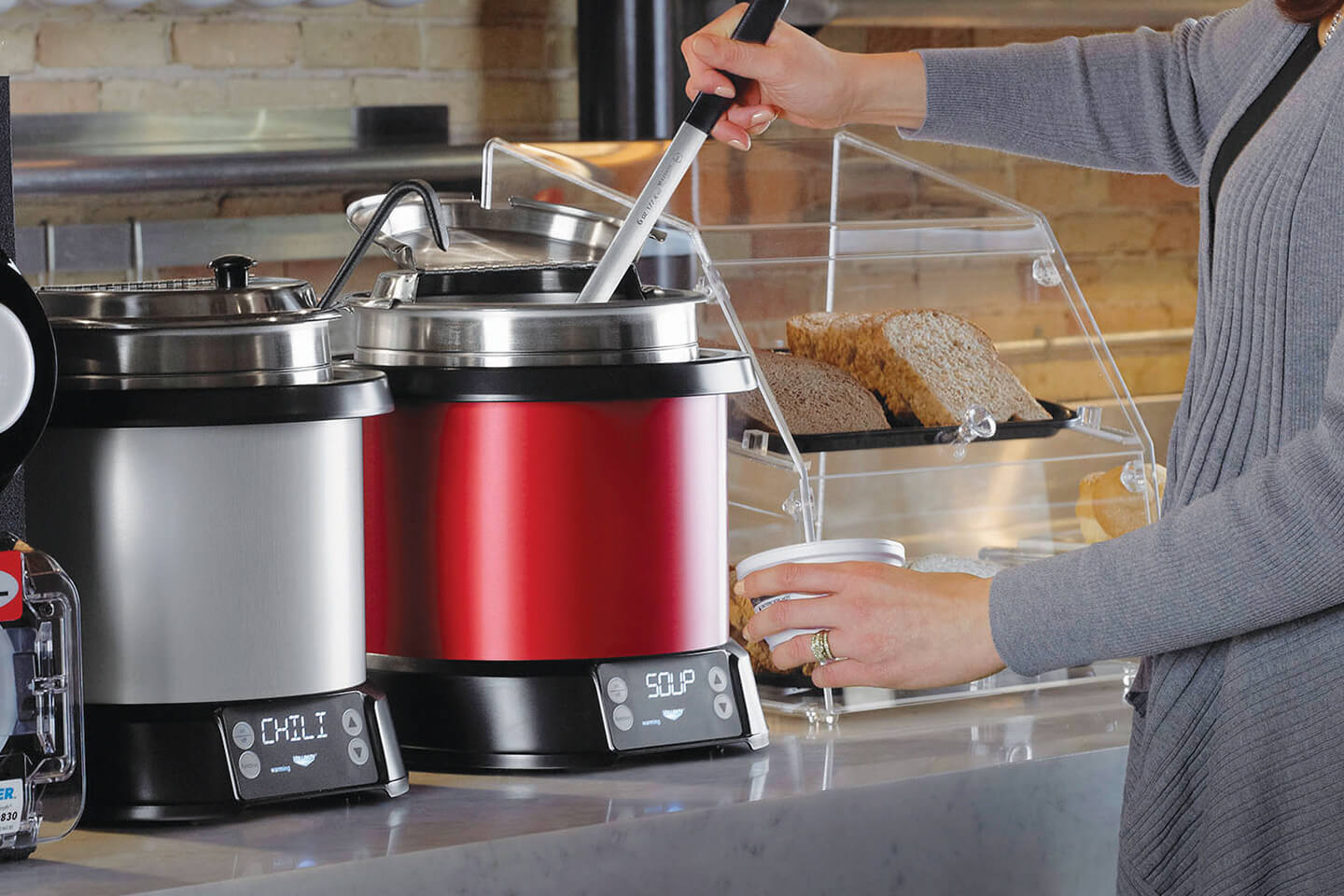 What is a Rethermalizer?
Rethermalizers can also be used as food warmers, however standard food warmers cannot be used as rethermalizers. The reason for this is because a rethermalizer is specifically designed to bring food through what's called the "Danger Zone."
The Danger Zone represents the temperature range between 40°F and 140°F. Bacteria populations found within food above 40° and below 140° can double in just 20 minutes. Rethermalizers ensures your food crosses the danger zone quickly, reaching 165°F to kill off bacteria before holding food to be served above 140°.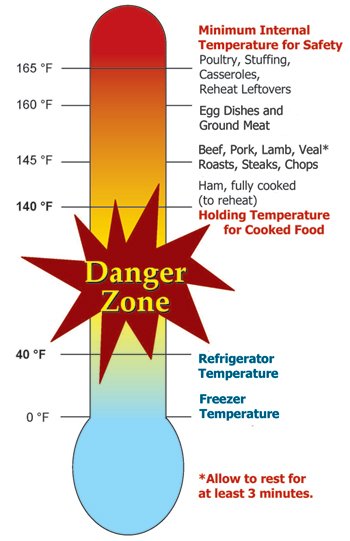 Rethermalizer Uses
If you offer soup at your venue, you may want to prepare and cook your soup the day before. (Or days before if you plan on cooking in bulk and freezing it.)
When you're ready to serve, simply place a portion of your frozen soup in a rethermalizer for about 90 minutes and serve! The soup is hot and ready to serve, and your cooking equipment is free for other things.
Types of Rethermalizers
Rethermalizers come in a couple different types:
Induction
Water-filled
Food Pan Compatible
Retherm Ovens
Induction Rethermalizers
Rethermalizers using induction technology transfer heat directly to the inset containing your food. One of the many benefits of induction is that you never need to worry about the water levels within your rethermalizer. Induction also allows you to avoid scaling caused by hard water.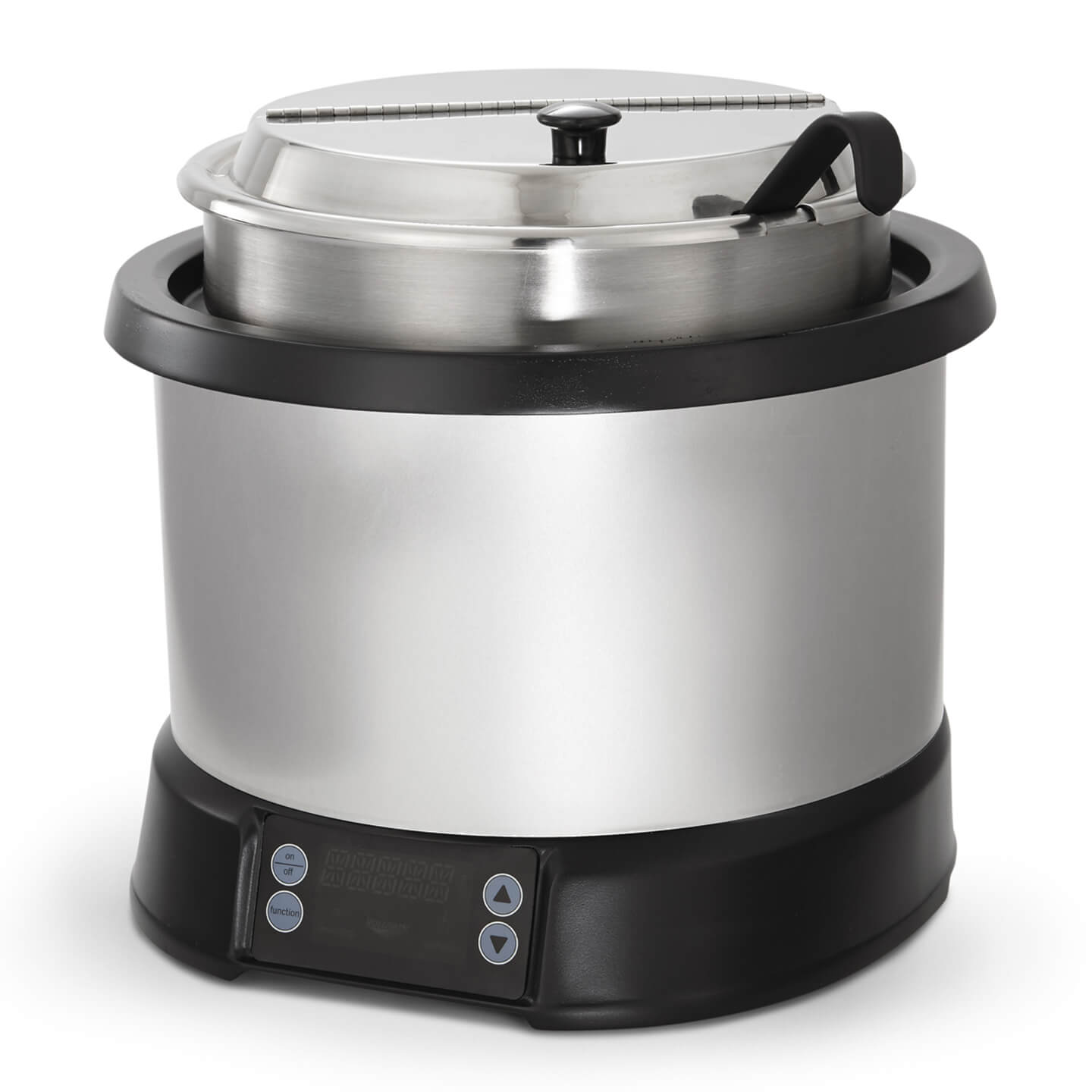 Bain Marie or Water-filled Rethermalizers
Bain Marie style rethermalizers use a water well to reheat food quickly and gently. Although this type is sometimes preferred as a more economic option, there are a few disadvantages:
Water-filled rethermalizers need about 15 min to preheat before adding product.
It's necessary to check your water levels about every 2 hours.
Water bath rethermalizers can be damaged if water drops below operating levels. This also can cause food to burn.
Still, when operated correctly, these rethermalizers work very well and will hold up to commercial use.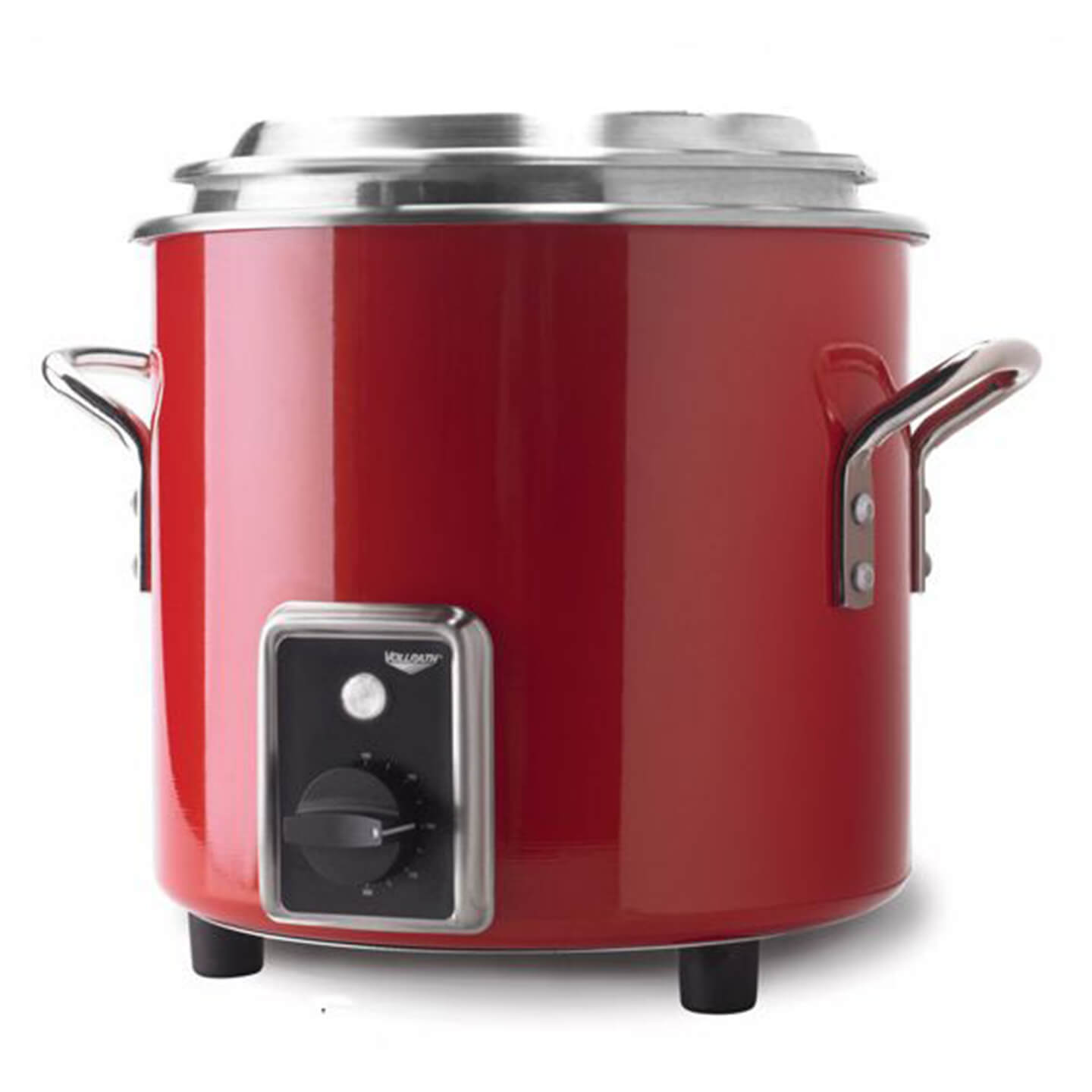 Food Pan Compatible Rethermalizers
Some rethermalizers closely resemble typical food warmers. They can house various sized food pans, and are great for reheating and then immediately serving foods. you can serve directly from the rethermalizer or move the pans to your food bar.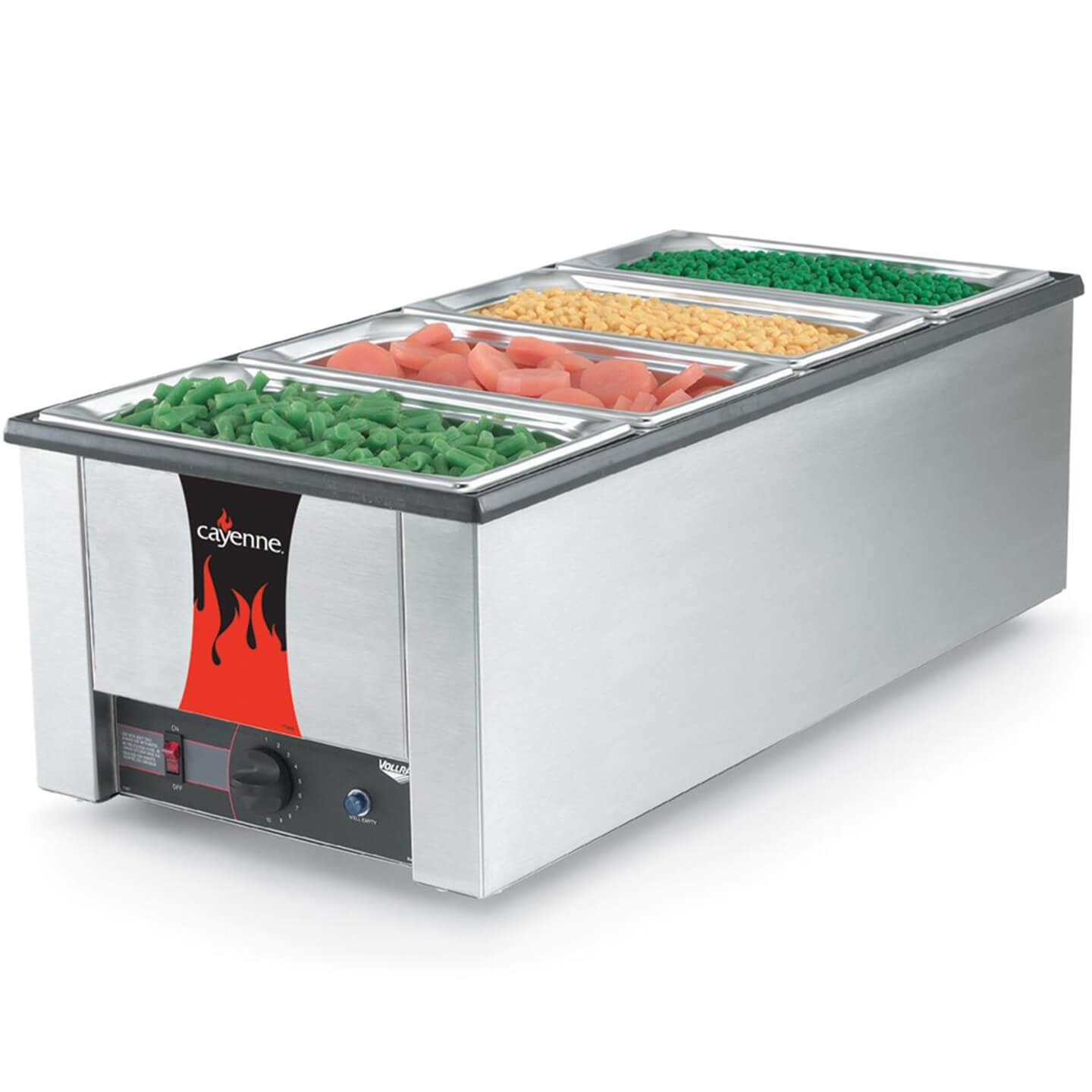 These are great for mobile food operators and catering events. Or you can use them to reheat foods for your breakfast or food bar, and then transfer the pans to be served while rethermalizing another batch.
Rethermalizing Ovens
Last, there are rethermalizing ovens. A retherm oven is different than a standard holding cabinet although they look similar. Rethermalizing ovens can take precooked, cold food and heat it through the danger zone temperatures quickly. Many retherm ovens use convection style heat to evenly reheat and hold food at serving temperatures.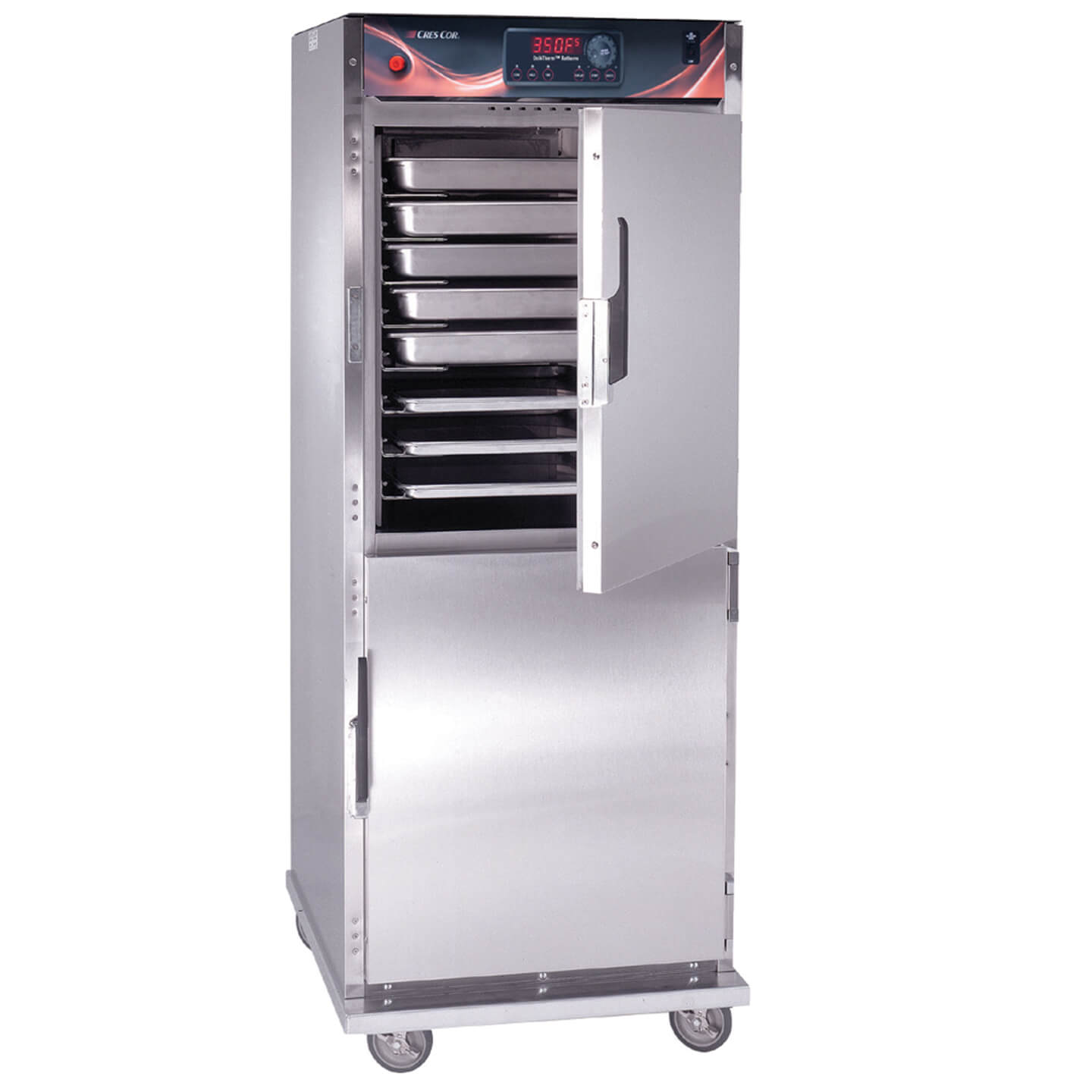 A retherm oven can second as a convection oven for foods that don't require more than 350 degrees. They can offer finishing and browning for a wide range of foods.
Warmer or Rethermalizer
Whether you need a warmer or a rethermalizer boils down to this – do you need to keep hot food hot, or do you need to bring chilled or frozen food up to serving temperatures?
If you simply want to keep food hot, then a warmer will work for you. If you want the versatility of being able to gently and quickly reheat and serve food, then a rethermalizer would suit your needs best.