The holiday season is a busy and lucrative time for professional caterers. To ensure that your catering business thrives during this period, it's essential to make some key preparations. In this article, we provide insights and tips to help you get ready for the holiday rush.
Update Your Holiday Catering Menu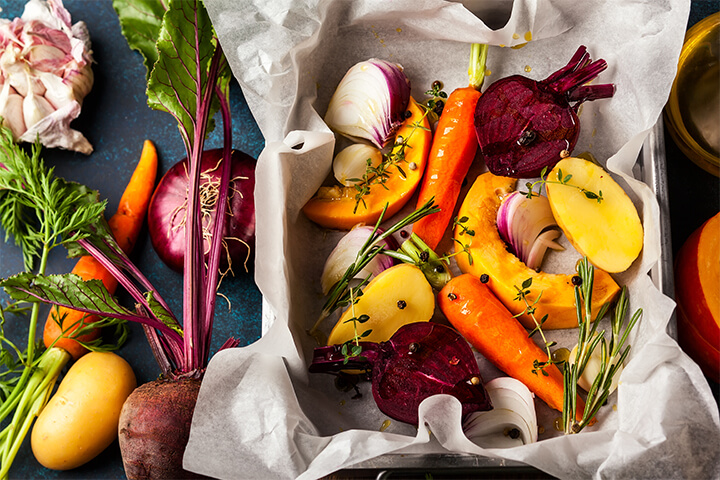 The first step to prepare for the holiday season is to update your menu.
Start by reviewing last year's holiday menu. Identify what worked well and what can be improved.
Consider adding new dishes that are popular with your customers or reflect current food trends. You don't need to completely overhaul your menu, but adding a few new items can give customers a reason to take a second look.
The holiday season is a time for indulgence, so consider adjusting your pricing to reflect the increased demand for catering services. Offering special, seasonally appropriate items can also attract more clients.
Seasonal ingredients are often fresher and more flavorful, so incorporating them into your menu can enhance the dining experience while keeping costs reasonable. Offering special, seasonally appropriate items can also attract more clients.
Don't forget to promote your updated menu on social media to attract potential clients.
Prepare for Dietary Restrictions
The holiday season is a time when many people are celebrating with friends and family members who have dietary restrictions. Caterers need to be able to accommodate these restrictions in order to provide a good experience for all of their customers. For example, caterers could offer:
dairy-free options
vegetarian options
plant-based vegan options
gluten-free options
A Note About Allergens
When providing allergen information, be specific as possible. For instance, they should note if any of their dishes contain any of the most common allergens: milk, eggs, fish, shellfish, tree nuts, peanuts, wheat, soybeans, and sesame.
In addition to providing allergen information, caterers should also take steps to prevent cross-contamination. This means keeping allergens separate from other foods during preparation and serving. It also requires that chefs and servers use separate utensils and cooking surfaces. For more information about allergens, check out our article Restaurants & Food Allergies: What Customers Want You to Know.
Order Catering Supplies Early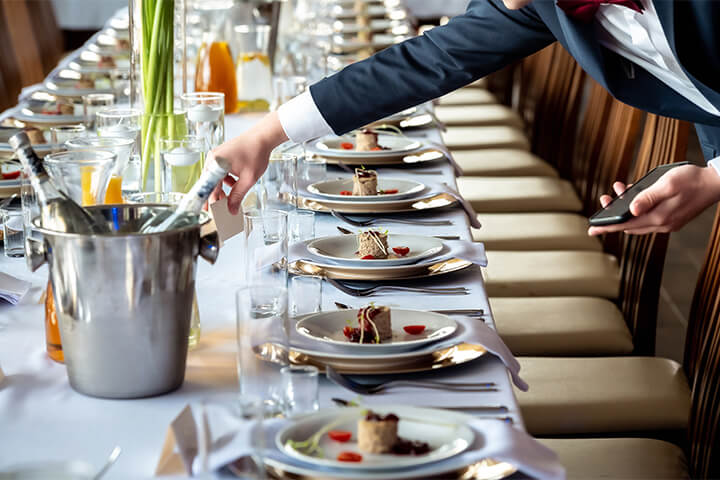 With the holiday season comes increased demand, so it's important to order your supplies early to avoid any last-minute shortages. Consider the following categories:
Serving Utensils
Chafing Dishes
Food Pans
Tabletop Items
PPE Items
Large Equipment
Popular items like chafing dishes and food pans can be in high demand, so ordering early helps you avoid higher prices and last-minute shortages.
Hire Additional Staff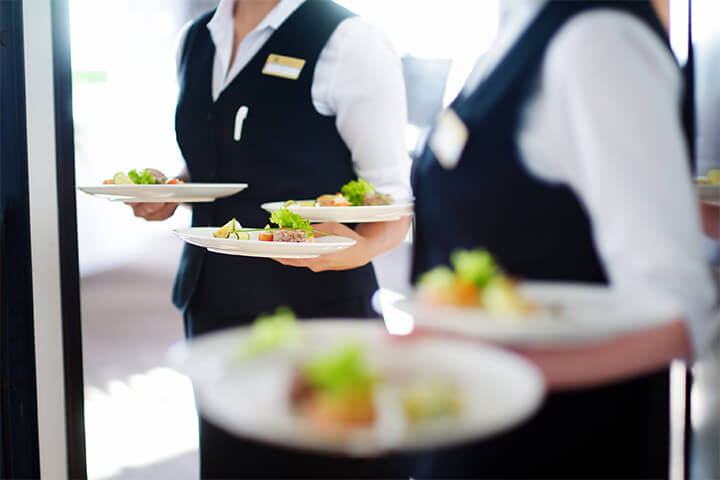 The holiday season is your busiest time of year, so it's important to have enough staff on hand to handle the increased workload. A few extra hands will help you to keep up with the increased demand and ensure that your events run smoothly.
Here are other benefits to hiring additional staff:
Improved Customer Service: More well-trained staff members means quicker responses to inquiries, more efficient food preparation.
Reduced Stress on Existing Staff: Hiring additional staff eases the pressure on your current team, improving morale and performance. With more staff on hand, the risk of errors is reduced. This is especially important during the busy holiday season, when there is a lot of pressure on staff to perform at their best.
Increased Profits: More staff allows you to take on more catering jobs, thereby boosting your profits.
Tasks additional staff can assist with include food preparation, event setup, customer service, and cleanup. Look for experienced, reliable candidates and provide training on your policies and procedures before the holiday season begins.
Check Your Equipment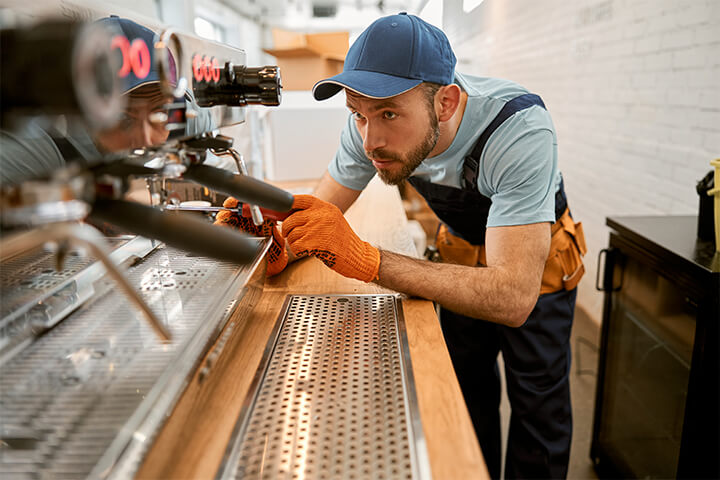 Make sure that all your equipment is in good working order before the holiday season begins. If any of your equipment needs to be repaired or replaced, do so now to avoid problems later.
Inspect and Clean: Ensure all equipment is in good condition, clean, and sanitary. Address any signs of damage or wear and tear. This includes all surfaces, utensils, and containers that will come into contact with food. And as always, be sure to follow the manufacturer's instructions for cleaning and sanitizing your equipment.
Calibrate Equipment: Set ovens, refrigerators, freezers, and thermometers to the correct temperatures.
Test Everything: After cleaning, calibrating, and stocking up, test all equipment to ensure it functions properly.
Create Backup Plans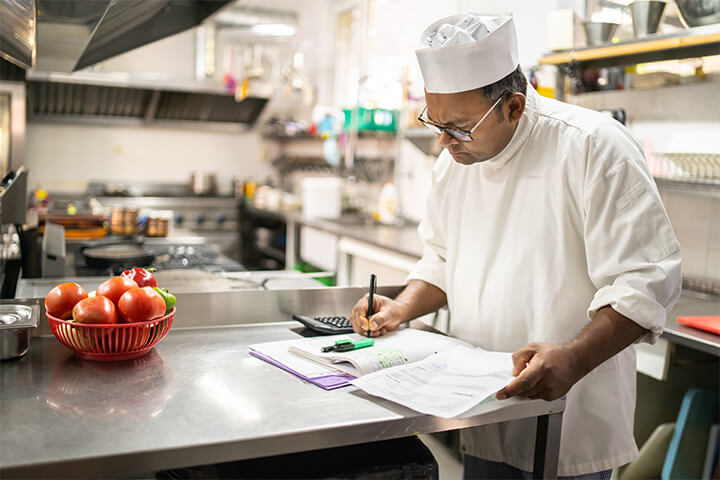 Things don't always go according to plan. No matter how well you prepare, unforeseen circumstances can arise. Having a backup plan in place is especially crucial for:
Backup Vendors: Maintain a list of backup vendors in case of food or supply shortages.
Weather Contingencies: Plan for bad weather by having alternate event locations or postponement options.
Equipment Failures: In case of equipment failures or power outages, have backup cooking methods and alternative food preparation solutions in mind.
Catering During the Holidays
By following these essential steps, you can prepare your catering business for a successful and stress-free holiday season. Updating your menu, ordering supplies early, hiring additional staff, ensuring equipment readiness, accommodating dietary restrictions, and having contingency plans in place will help you meet the demands of the holiday rush and deliver exceptional service to your clients.