Earning NSF certification provides the foodservice industry with a reassuring endorsement that the products they use adhere to strict safety guidelines and exceptional quality. But what prompted the emergence of NSF International? What does NSF certification entail? In this article, we shed light on how the NSF operates as well as look at the advantages NSF certification brings to the foodservice industry.
What Is NSF Certification?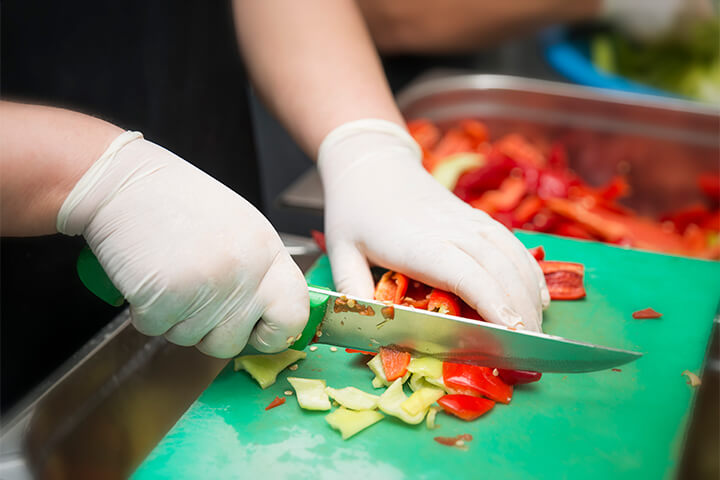 NSF International, formerly known as the National Sanitation Foundation, is an independent organization that provides certification services to the foodservice industry and various other sectors such as the automotive industry. Their primary role is to ensure that products meet certain standards of safety, quality, and performance.
NSF certification is a mark of quality that assures consumers that a product or system meets certain standards for public health and safety. In the foodservice industry, NSF certification is most associated with commercial food equipment, but it can also be applied to food products, dinnerware, water treatment systems.
NSF certification is not required by law. While certification is voluntary, some health inspectors require certified thermometers. Many businesses and organizations choose to use NSF-certified products because they want to demonstrate their commitment to food safety and to provide their customers with peace of mind.
Conditions & Catalysts of the 1940s
The NSF was established in 1944 in the United States. Its founding can be attributed to a combination of specific conditions and catalysts that arose during that time including:
World War II
During World War II, the United States military had significant concerns about the quality and safety of food supplied to soldiers. Proper sanitation and food safety were critical to maintaining the health and well-being of troops. The NSF filled that need for a standardized approach to ensuring the safety and quality of food, equipment, and materials.
Growth of the Foodservice Industry
The foodservice industry rapidly expanded during the mid-20th century. This growth was driven by factors such as increased demand for restaurants and cafeterias. The continued expansion of our industry focused attention towards the importance of maintaining hygiene and sanitation in commercial kitchens and foodservice operations.
Outbreaks of Foodborne Illnesses
Several notable foodborne illness outbreaks occurred during this period, highlighting the urgent need for improved food safety measures. These incidents brought public attention to the potential dangers of consuming contaminated food and the importance of prevention.
A National Sanitation Foundation Is Born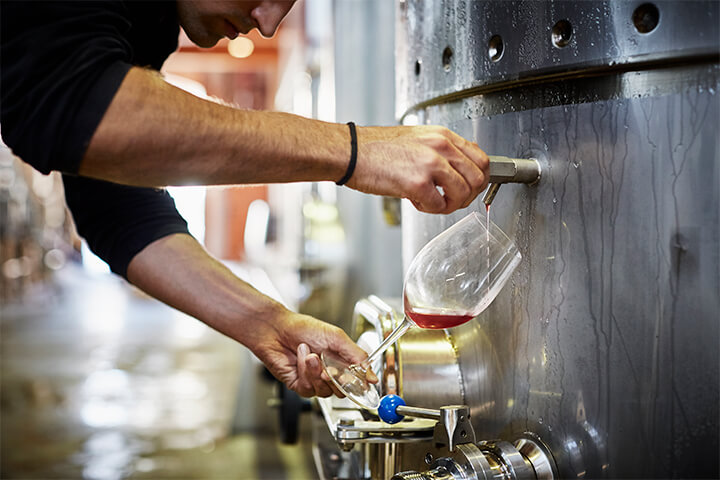 In response to these catalysts and conditions, the NSF was founded with the mission of developing standards for sanitation and food safety in the foodservice industry. Its primary goal was to create a consistent and reliable system to evaluate and certify foodservice equipment and materials to ensure their safety and quality.
The organization developed rigorous standards, conducted testing, and implemented certification programs to ensure products met the established criteria. As concerns about food safety and public health grew, NSF's certification services gained more prominence and acceptance within the foodservice industry. In 1990, the organization changed its name to NSF International to reflect its global presence and activities.
Today, the NSF continues to be a leading provider of certification services, helping manufacturers and suppliers demonstrate their commitment to safety, quality, and environmental responsibility. There are now over 100,000 NSF-certified products on the market.
What to Expect During the NSF Certification Process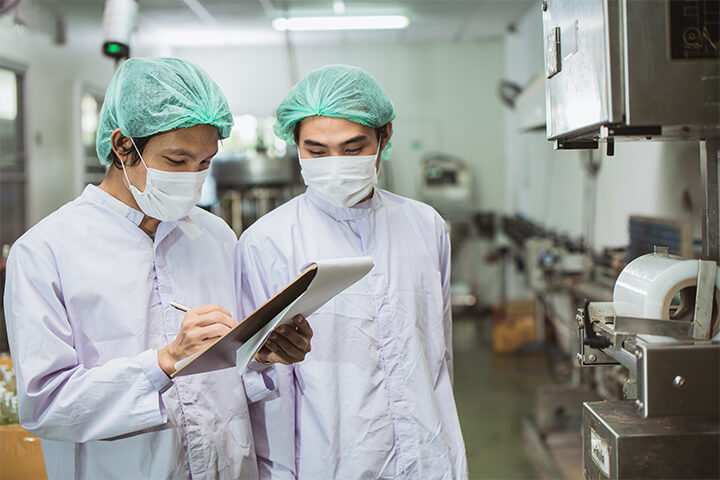 NSF certification is a process that ensures products meet strict standards for public health protection. Having an NSF seal of approval gives consumers peace of mind that the products they use are safe and meet high standards of quality.
Receiving NSF certification is also a valuable asset for manufacturers. Having certified products helps brands differentiate themselves from the competition and gain market share. This certification process is generally respected amongst industry insiders because the NSF uses rigorous methods and move through several stages of determining whether a product meets their standards.
First, manufacturers must submit detailed information about their product including its design, materials, and intended use. After receiving the application, NSF experts thoroughly evaluate variables such as the product's design, construction, efficacy, and safety. The product is tested in an NSF-approved laboratory to ensure it meets the required standards.
Next, NSF inspectors visit the manufacturer's facility to verify that the product is being manufactured in a sanitary and compliant manner. NSF inspectors collect samples of the product from the manufacturing facility to ensure it consistently meets the required standards.
Lastly, NSF experts review the test results to determine whether the product meets the required standards. If the product meets the required standards, NSF issues a certificate of conformity and lists the product on its website.
Despite receiving product certification, the review process never truly ends. Similar to how Michelin Star judges reevaluate their starred restaurants each year for consistency, NSF inspectors conduct annual inspections of the manufacturer's facility and retest the product to ensure ongoing compliance with standards.
NSF Certification Advantages & Criticisms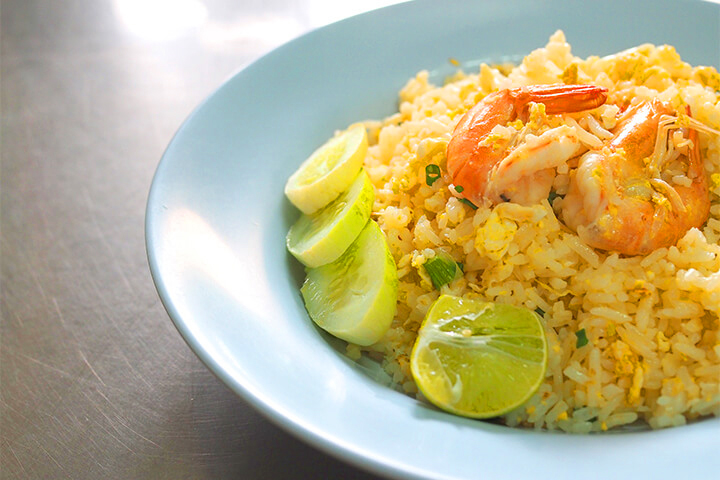 As foodservice industry insiders, we know how serious any public health infraction can be, for both a restaurant's reputation and its bottom line. NSF certification ensures that products have been thoroughly tested and evaluated to meet strict safety and quality standards, where public health is at stake.
Next, we will explore some of the other benefits of NSF certification including consumer confidence, regulation compliance, market access, and more.
Public Health Protection & Consumer Confidence
NSF-certified products are less likely to pose health risks due to contamination, material leaching, or other hazards. This is especially important for products that come into contact with food, water, or other consumables. NSF certification provides a level of assurance to customers that the products they use in their foodservice establishments meet high safety and performance standards. It can be a competitive advantage for manufacturers and suppliers, as customers often prefer certified products.
Product Quality & Regulation Compliance
NSF certification ensures that products are of high quality and meet the manufacturer's specifications. This is crucial for products used in critical applications, such as food processing equipment. Many health departments, government agencies, and industry associations recognize NSF certification as evidence of a product's compliance with health and safety regulations. This can make it easier for foodservice operators to meet the necessary requirements and obtain permits.
Brand Reputation & Market Access
NSF certification improves a company's brand reputation and make it more attractive to customers. It is seen as a symbol of quality and safety. NSF certification can also help companies gain access to new markets, as many countries require products to meet specific standards before importation.
The Critic's Perspective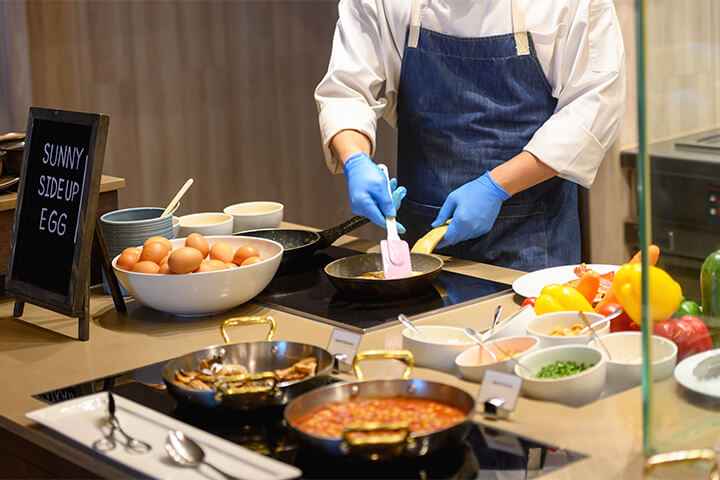 Overall, NSF certification is a valuable tool for foodservice businesses that want to demonstrate their commitment to food safety and quality. The certification process is rigorous, but it can help businesses improve their operations and protect their customers.
While NSF certification is generally regarded as a positive aspect of the foodservice industry, there have been some criticisms. For instance, concerns have been raised about potential conflicts of interest since the NSF charges fees for its certification services. Some argue that this could compromise the objectivity of the certification process whereas others see it as an operational necessity for a non-profit organization.
However, the cost of NSF certification can be high, which may make it difficult for small businesses to afford. Being rigorous and thorough, the certification process can take several months. Some people see this as a barrier for businesses that need to get their products to market quickly.
While the certification process may present challenges and raise concerns for some, the benefits of NSF certification, including consumer confidence, regulation compliance, and market access, outweigh the potential criticisms.
NSF Certification Matters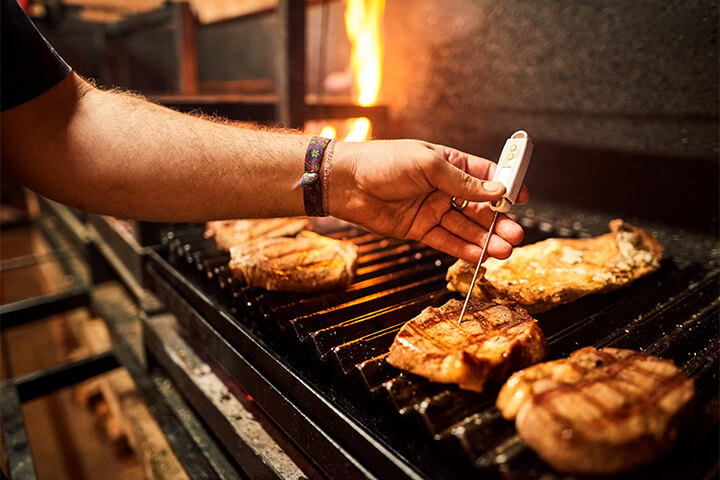 Before the establishment of the NSF in 1944, there was no centralized organization or set of national standards for sanitation and food safety in the foodservice industry. Today, NSF International has established itself as a trusted and reputable organization that safeguards the quality of products used in the foodservice industry and beyond. From its origins to its current global presence, NSF's commitment to rigorous testing and evaluation ensures that certified products meet strict standards for public health protection. As the industry continues to evolve, the NSF remains at the forefront, playing a pivotal role in elevating standards and fostering a culture of safety and quality.