The emergence of Covid-19 changed how the restaurant industry operates and continues to prompt new trends as businesses struggle to adapt. But are these new trends here to stay?
In this article, we will explore how Covid-19 changed the way we dine for the foreseeable future and the ongoing adjustments restaurants need to make in order to thrive. We will discuss menu simplification, water and beverage service, takeout and delivery, outdoor dining, as well as offer product solutions.
Satisfy Your Customers With a Streamlined Menu
To cut down on inventory and streamline operations, Covid-19 has pushed the restaurant industry to reexamine itself and face what we've long referred to as Bloated Menu Syndrome, aka, a menu that is way too long, too complex, and ultimately, too expensive for the establishment. Restaurants changing their menus to counter this affliction is nothing new. For instance, in 2015 McDonalds cut seven of their sandwiches off the menu, and in 2017 Chili's reduced its menu by a whopping 40%.
FOMO
While it may seem counterintuitive, studies have shown that consumers actually prefer fewer choices; A smaller menu prevents FOMO (fear of missing out) and anxiety about whether the correct choice was made. In the end, consumers who choose from a smaller menu are more satisfied with their purchase and overall experience.
Here are a few easy tips to reduce your bloated menu and save money along the way:
Think about what you can offer patrons that they can't offer themselves to make the experience special and make it easy for the consumer to rationalize their purchase. If an item is easy to make at home, ditch it: Keep menu items that people are unable or unlikely to prepare at home.
Select menu items based on popularity, profitability and versatility. Place a spotlight on multipurpose menu items that can be sold at any time of the day or ingredients that can multitask. This is a practice long perfected by Chinese restaurants; for example, the spicy chicken in chow mein can also be used in a spicy chicken salad. Being smart with ingredients will also reduce food waste.
When consolidating a bloated menu, hold onto items that are made quickly and hold up well during delivery.
Adopt Chic Minimalism with Stemless Glassware
Just as it is efficient to limit your menu, it is also cost effective to choose versatile glassware. The most versatile glassware pieces are stemless glassware because they work for all 8-16 oz. drink orders: wine, beer, cocktails, fresh squeezed juice, smoothies.
Stemless wine glasses are sturdier than their stemmed counterparts and less likely to break, which saves on replacement costs. They are just as lovely for opulent wines and curated cocktails as they are for casual beverages. Stemless glasses take the guess work out proper drinkware and keep inventory costs down.
Serve Beverages With a Side of Ambiance
Taking every available measure to protect your waitstaff is of utmost importance. Limiting the amount of table visits and contact with shared dinnerware is one piece of the puzzle. Setting a pitcher of water at the table so customers can serve themselves reduces numerous instances of potential cross contamination.
For beverages such as wine, beer, and cocktails, there are many opportunities to do the same. For instance, presenting bottles or half bottles of wine in beautiful decanters or carafes enhance the experience. Many consumers view wine decanters and carafes as a luxury items and may opt to not purchase them for at-home use.
Guests Are More Comfortable With Larger Drinks
It is also useful to offer larger beverages in pitchers, jars, carafes, mason jars, or even fish bowls because customers may choose not to call the wait staff over to order that second cocktail out of guilt and trying to limit contact.
Customers presented with large beverage servings at the beginning of a meal are more comfortable. Large beverage vessels lessen the need for guests to guiltily call servers over for refills. This reduces worry over touch-point pathogens and, of course, it's a fun excuse to drink more. The addition of large beverage vessels means customers are no longer missing out on that second glass of beer.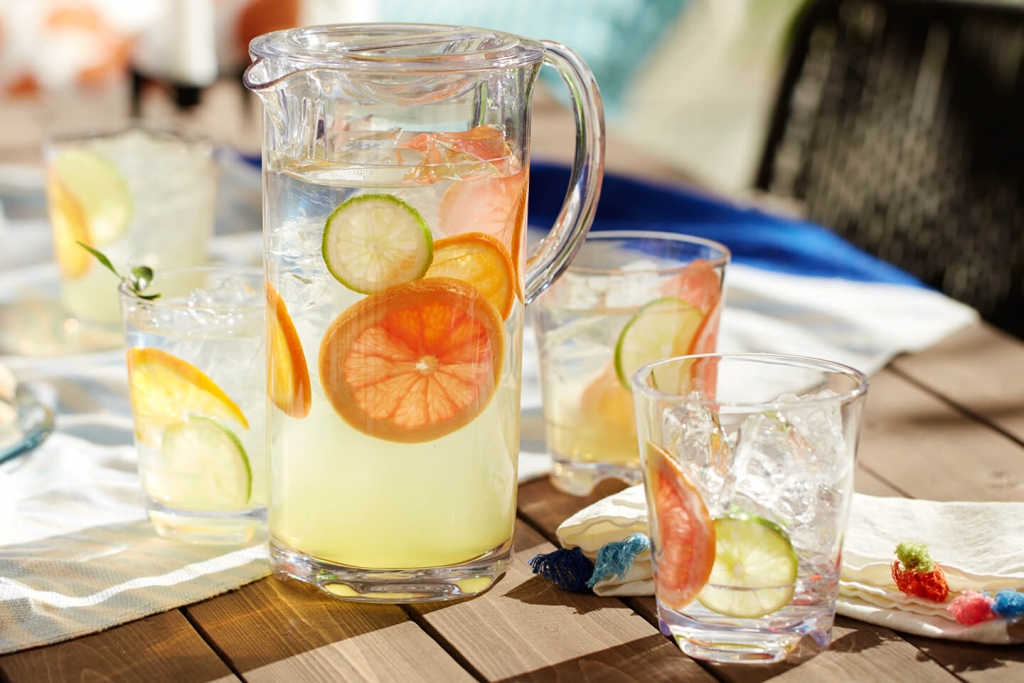 Spring is the perfect time to stock up on mason jars, large pitchers, carafes, and decanters to reduce cross contamination and allow guests to experience a touch of luxury during their dining experience.
Make Takeout and Delivery Effortless for Your Customers
Research conducted during the pandemic has provided valuable insight into consumer behavior. For instance:
Convenience is king: More than 50% of consumers would order more if delivery was easily available.
It's hip to be a homebody: 63% agree that it is more convenient to get delivery than to dine out.
Indulge in favorites at home: 20% of consumers spend more on off-premise orders compared to dine-in orders. With takeout and delivery, consumers can order more of their favorite items and then save them for tomorrow.
With restaurants adding curbside pickup and delivery options or becoming a ghost kitchen, consumers have gotten a taste of convenience and they like it. Convenience is a feature that isn't going away anytime soon, so restaurants should continue to maximize the efficiency of their online orders, curb side, and delivery services.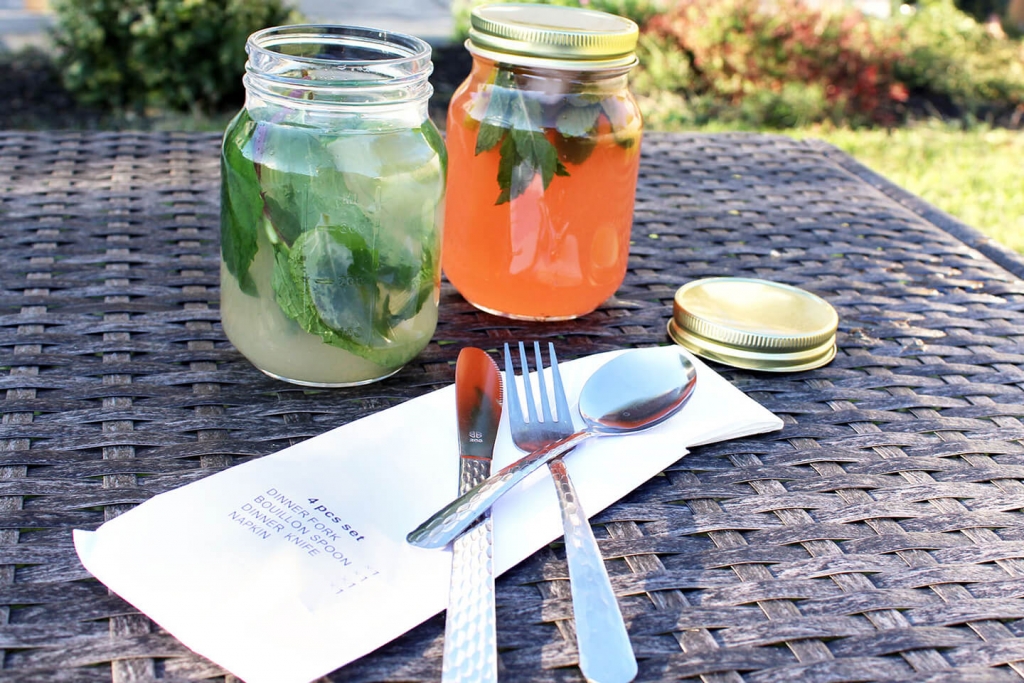 Ensure Smooth Takeout & Delivery
When offering takeout and delivery, the restaurant industry has learned some hard lessons:
Make sure the items on your menu travel well. Foods that have proved themselves as good travelers include bowls, burritos, pizza, sandwiches, and pasta dishes.
Aromas and flavors will often muddle when packaged and transported. Make sure to separate out ingredients to preserve the integrity of the dish. For instance, always have smaller containers ready to store sauce, toppings, and other condiments, and of course, always keep cold food and hot food packed separately.
Customers love to see their orders arrive with sealed packaging. With viral contamination being a concern for everyone, tamper-evident packaging puts consumers' minds at ease and they view their meal as being fresher.
Restaurants need to invest in items with lids as well as recyclable items that are appropriate for takeout and delivery. One draw for many consumers is having the peace of mind that ordering out doesn't mean they are creating more packaging waste. Recyclable dinnerware and packaging is a win for everyone.
Make flatware optional as part of delivery and takeout. Since consumers are primarily eating at home, there isn't a need for flatware in every order.
Alcohol Delivery is Here to Stay
Many states are moving to pass legislation that will allow establishments to sell to-go cocktails permanently. This move will ensure customers receive the same modern conveniences they've grown used to, as well as help the restaurant and bar industry recover from loses faced during the pandemic.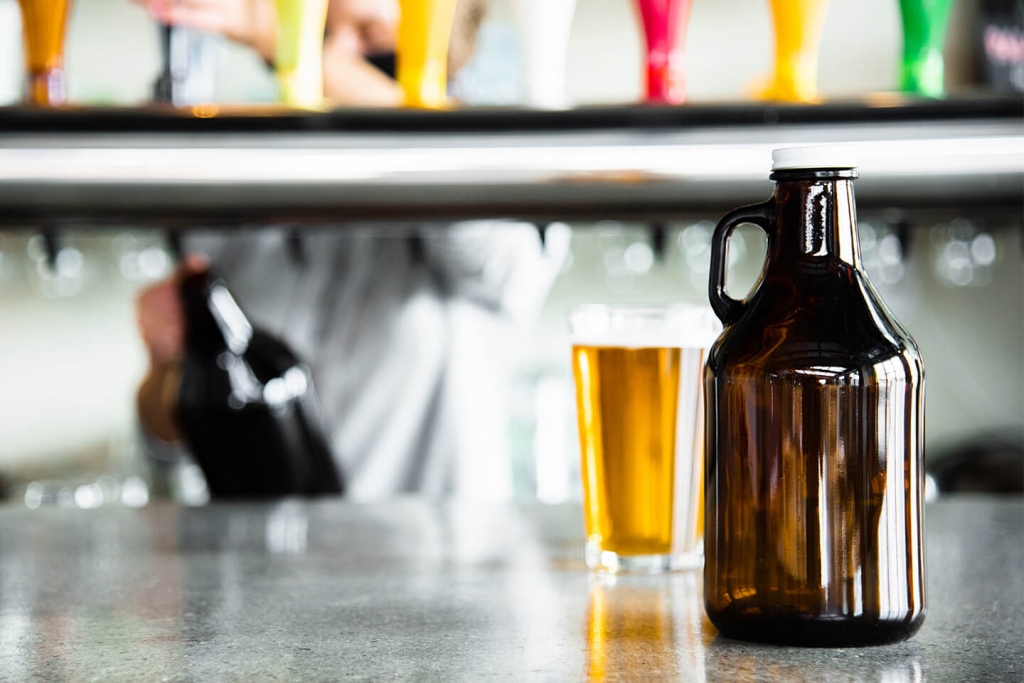 Customers love receiving their cocktails to-go in fun vessels such as hearty 24 oz. mason jars or minimalist, custom-packaged bottles reminiscent of the prohibition era when speakeasies filled the void. Likewise, for restaurants and bars that once relied on kegs, switching to growlers to-go is an easy way to bring in revenue and avoid wasting product from low in-person turnout.
Get Back to Nature With Outdoor Dining
The ability to offer year-round outdoor dining options has become a crucial part of survival in the foodservice industry. Restaurants continue to tackle cold weather challenges with heaters, wind barriers, and always inviting twinkling lights.
Menus keep consumers toasty as well, with hot beverages and hot food items served in eye-catching, rustic materials. Stoneware and cast iron add to the ambiance, and retain heat beautifully.
After a long winter, customers are eager to spend time outdoors again, which means lots of glasses flying off tables and cracking on pavement. One easy fix is to switch from glass to high-quality, BPA-free copolyester drinkware, that both look great and are virtually unbreakable.
With expanded walks to and from the kitchen to the outdoor dining area, muscle fatigue from carrying heavy dinnerware can weigh on a server's body. The solution is to add lightweight yet durable melamine dinnerware in lieu of heavier options.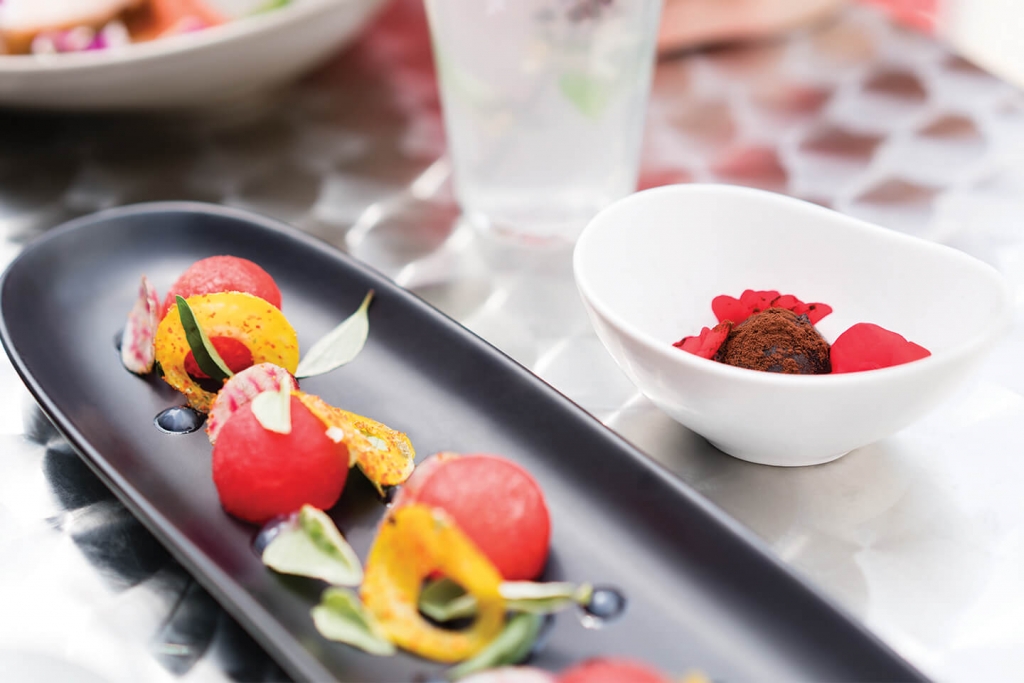 Just as stoneware and cast iron are winter favorites, melamine dinnerware is perfect for summer. Choose melamine dinnerware patterns that mimic natural materials such as wood, marble, or stone for a fun, upscale rustic atmosphere. Likewise, melamine dinnerware is available in many vibrant colors, which perfectly complement your summer dining motif.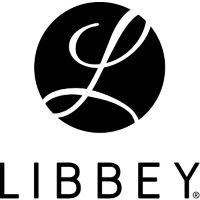 About Libbey
Wherever there's a celebration, there's Libbey. We help foodservice professionals create unforgettable moments with glassware, tableware and flatware known worldwide for their style, selection and durability.
Since 1818, Libbey has been celebrated for its artistry and innovation in glassmaking. We rank as the top glassware manufacturer in the Americas and one of the largest tableware suppliers in the world, with products unparalleled in craftsmanship and beauty.