What started out in 1940s Vegas as an idea to keep customers in casinos longer blossomed into an American tradition of excess and perceived value. All-you-can-eat buffets offered Americans a food journey through bottomless plates of endless options and mismatched culinary pairings; Indian buffets offered a vegetarian delight; and event banquet buffets were often the highlight of the evening.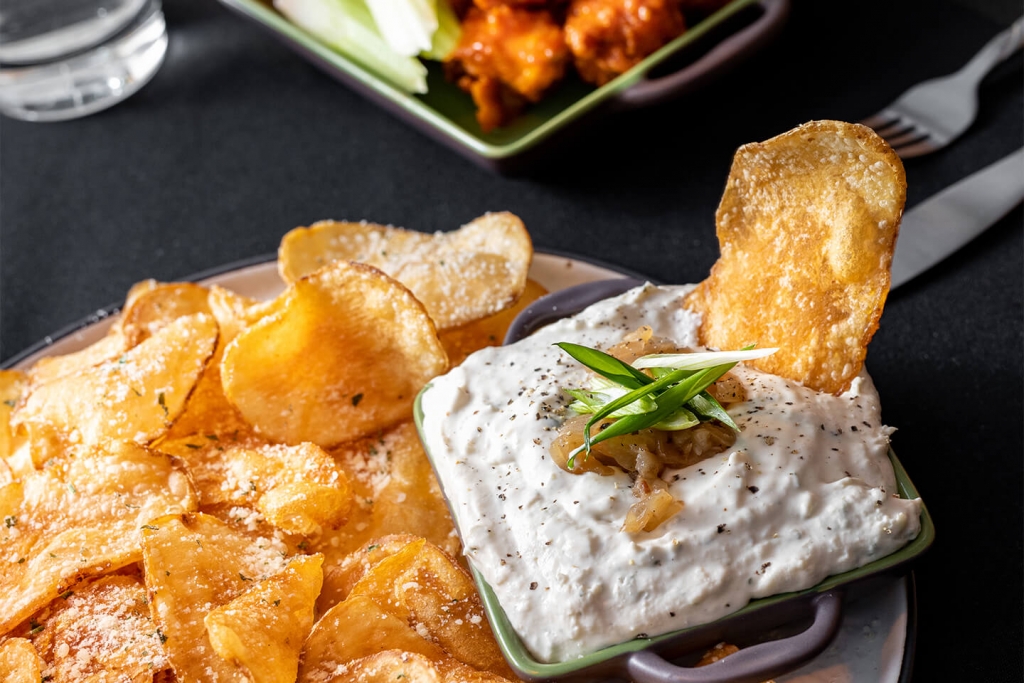 Buffets 2.0
However, after Covid began permeating every facet of life in 2020 we are left wondering, do buffets even have a future in American society? We believe the short answer to be yes. Having said that, in order to responsibly present buffets in a society plagued by a virus and its variants, traditional aspects of an all-you-can-eat scenario will look very different for the foreseeable future — or what we like to call Buffets 2.0., the next iteration of American-style smorgasbords.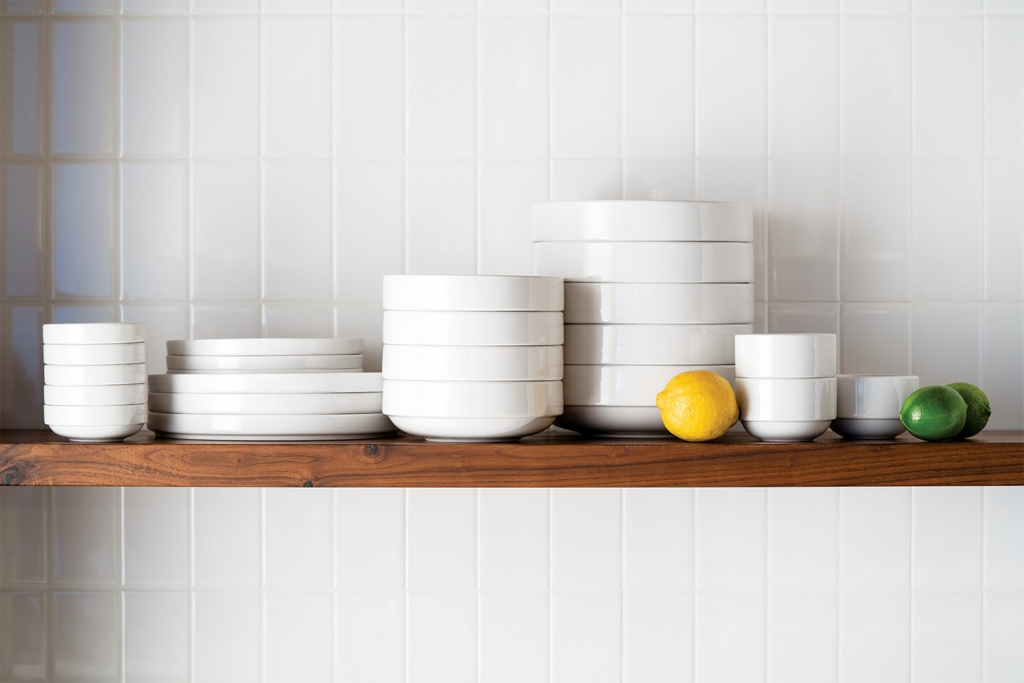 Problems Solved by Buffets 2.0
When it comes to traditional buffets, the two main problems Covid brings to the table are:
Surface cleanliness, including serving utensils and;
Social distancing to prevent airborne transmission.
Several studies have shown indoor dining to be a particularly effective way for the virus to propagate and infect others mainly due to respiratory droplets. Researchers have also found the six foot guideline to be ineffective in indoor areas with poor ventilation and high humidity.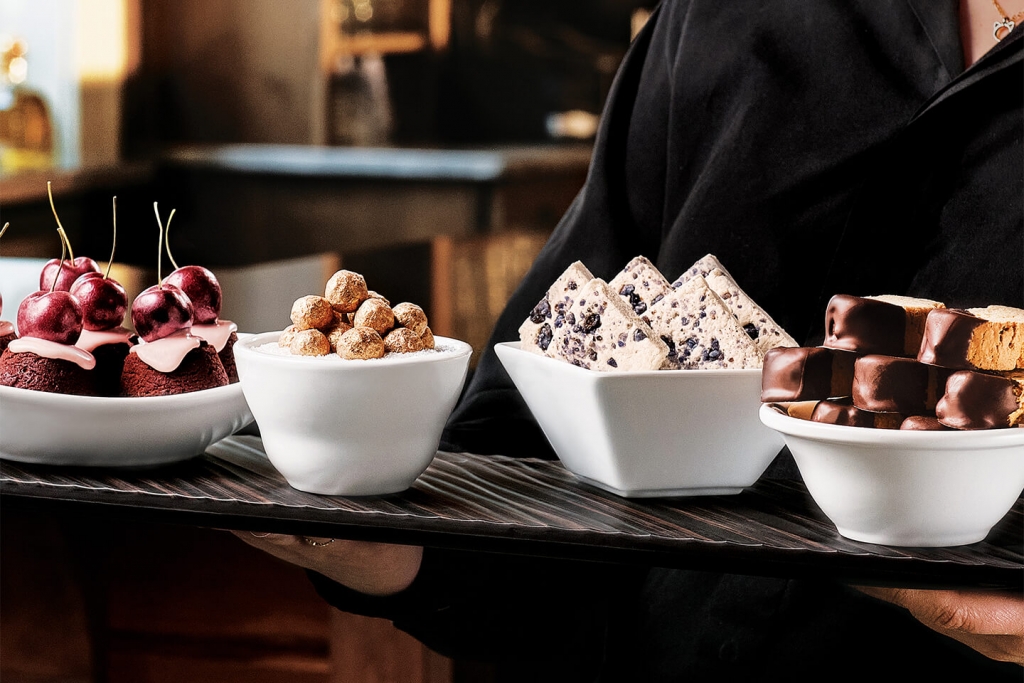 The Server Solution
In lieu of traditional casino, cruise, resort, and restaurant buffet lines, the next evolutional stage necessary for safety is eliminating self-service. Rather than hundreds of patrons sharing tongs and other utensils, servers wearing masks and gloves will portion out the food. This creates a major reduction in surface touch points and greatly reduces the chance of cross contamination on the buffet line. Guests can rest assured that there will remain no technical limit to the number of times they can return for seconds, thirds, and fourths.
Antimicrobial Dishware
For Buffets 2.0 where servers plate the food, the invention and use of antimicrobial dishware gives guests a feeling of safety and reassurance. The first-ever porcelain dinnerware with built-in Microban® technology, Constellation proactively defends your reputation–helping you confidently ensure a fresher dining experience. It adds a new level of 24/7 product protection, helping minimize microbial growth that contributes to the presence of bacteria, stains, and lingering odors – for ultimate peace of mind.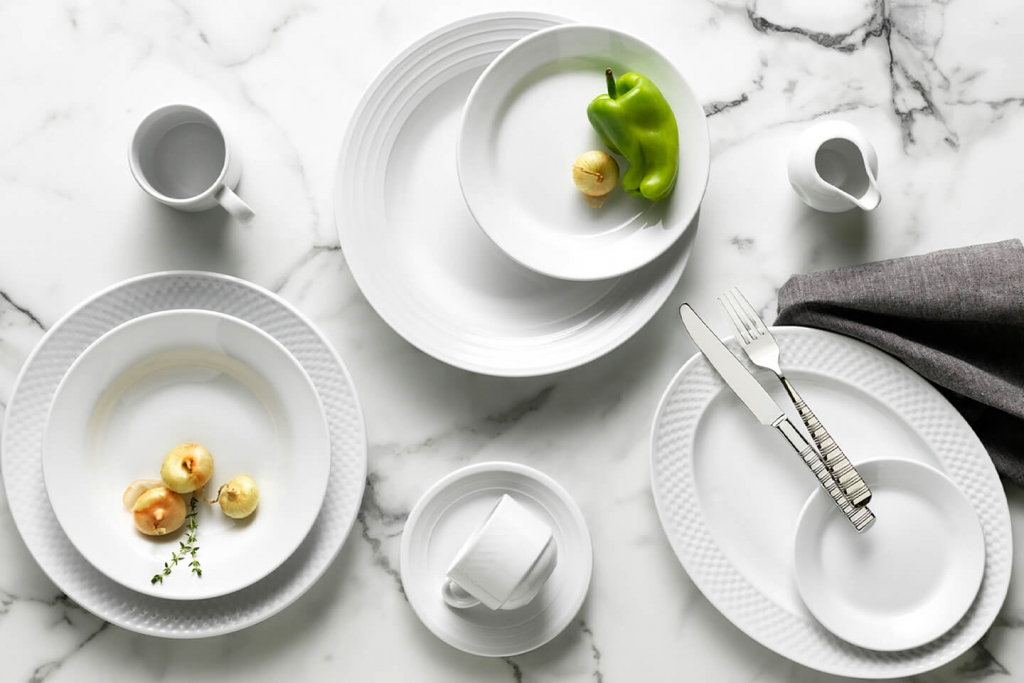 Save on Food Waste
One advantage for restaurants and venues who hosted traditional buffets is they required less staff than a seated menu environment. Naturally, less people on the payroll saved on overhead costs and allowed restaurants to profit from the buffet model. The additional wages and server training required by Buffets 2.0 should be taken into consideration to determine if buffets are still viable option for your establishment.
One solution to manage the cost of increasing staff is to limit portion sizes. Guests tend to take more than they eat at buffets. Subsequently, smaller plates and more manageable portions will reduce food waste and food cost. A reduction of food waste is good for the environment and saves the establishment a sizeable amount of money. It's a win-win for everyone.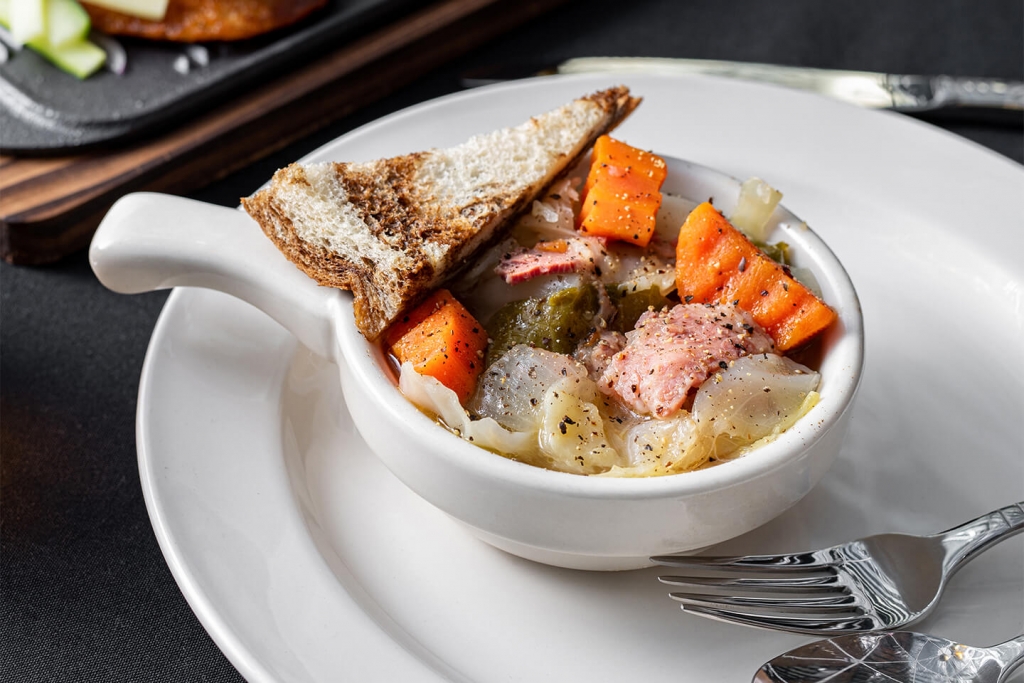 Another benefit of limiting buffet portion sizes is nutrition. We're all familiar with the idiom "your eyes bigger than your stomach" because we've all experienced it, especially at buffets. Science has linked this behavior to dopamine release, one of the feel-good neurotransmitters, during the initial bite and again while digesting.
Servers plating smaller portion sizes will help guests feel satisfied and satiated while they maintain a reasonable caloric intake. Likewise, smaller portions will allow guests to enjoy the buffet experience while making it easier to avoid overeating. Smaller portions will, for instance, build more positive experiences and create better memories resulting in more frequent returns.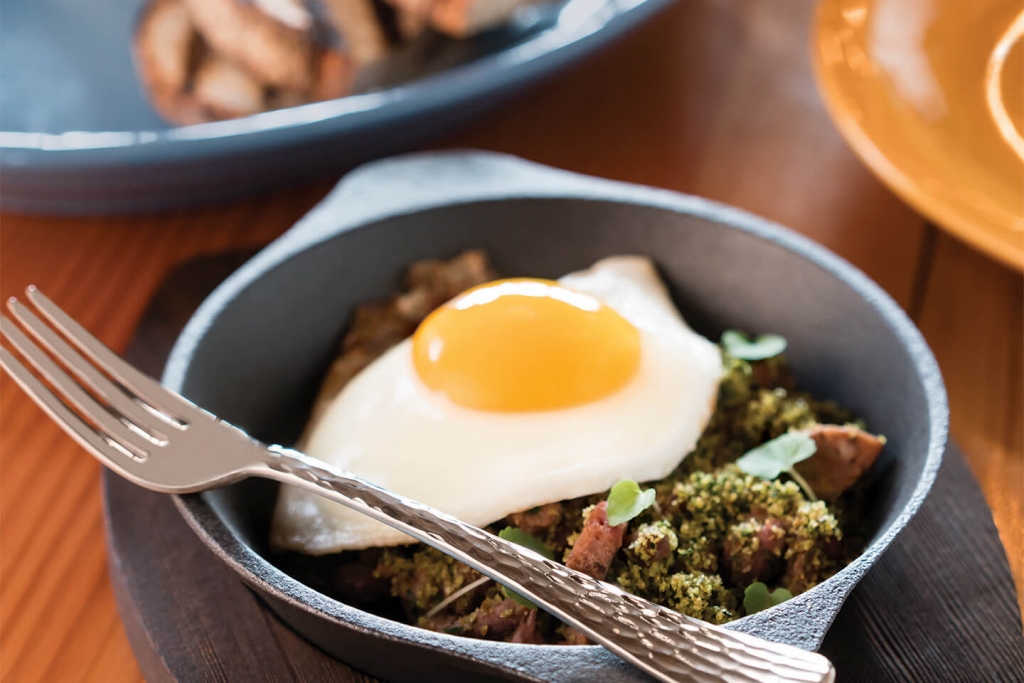 The Resurgence of Small Plates
For banquet-style buffets at catered events like weddings or other celebrations, the Buffet 2.0 trend offers chefs the chance to plate creatively. Above all, aesthetically pleasing presentations offers guests some eye candy along with delectable flavor. With the rise of small plates and individually portioned bites, smaller portions of food set up at buffet stations can be served in fun ways with products such as:
Mini wood cutting boards
Enclosed glass cloches
Cocktail and shot glasses
Mini cast iron skillets
Ramekins, sauce, and boullion bowls
Serving/tasting spoons
Small slate serving trays
Lids and coverings
Guests can now revel in their very own cheese plates, charcuterie boards, gorgeous desserts, and savory sides using a variety of smaller dishware.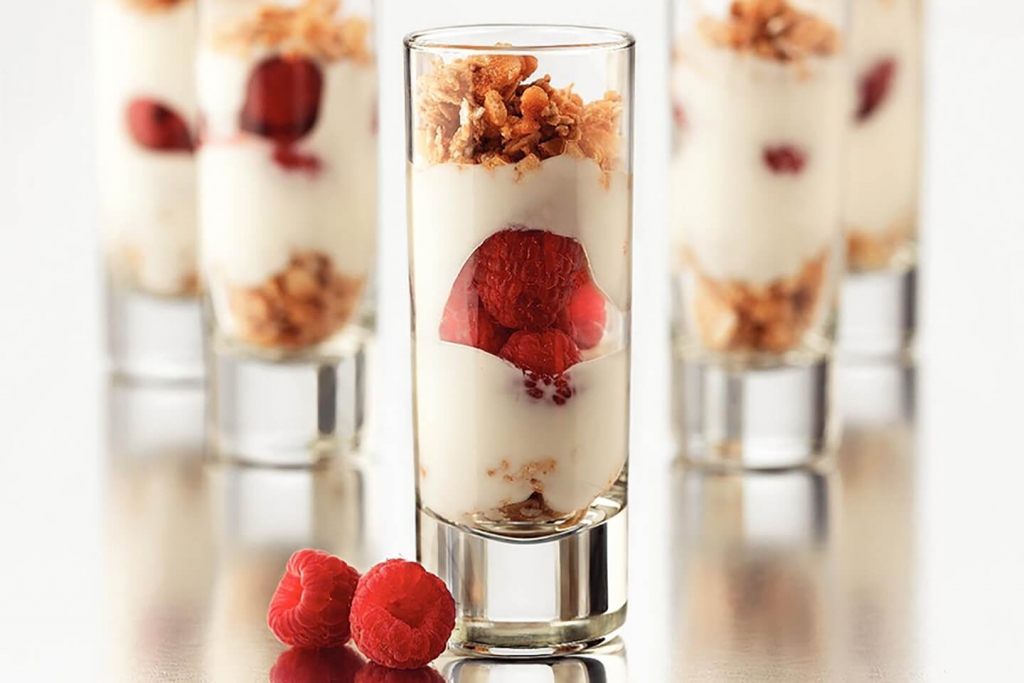 Creative Social Distancing
Events planners should opt for larger spaces than was once was necessary to:
Offset the threat of airborne transmission.
Reduce the chance of respiratory droplets making their way onto dinner.
Maintain safe social distances.
Prevent overcrowding in any one area.
When food stations are spaced out, guests will avoid congregating in the same location resulting in a safe flow of people. By the same token, buffet stations that are spaced out throughout a venue are fun and offer guests more areas to look forward to and explore.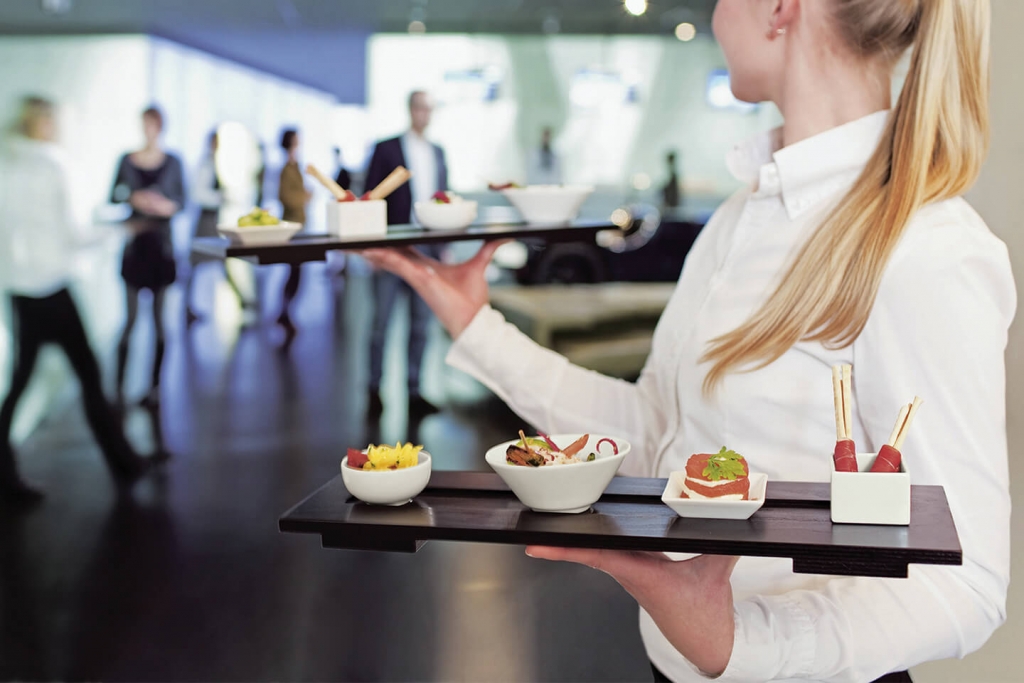 Manned Action Stations
In addition to grab and go food stations safety spread out within the venue, manned action stations allow guests to watch the skilled preparation of different food and interact with the chef. Different action station ideas include:
Carving meats to suit individual preferences
Eggs made to order
Wok dishes
Stone-fired pizza
Action stations are a fun and unique way to add further entertainment and value to the guest experience.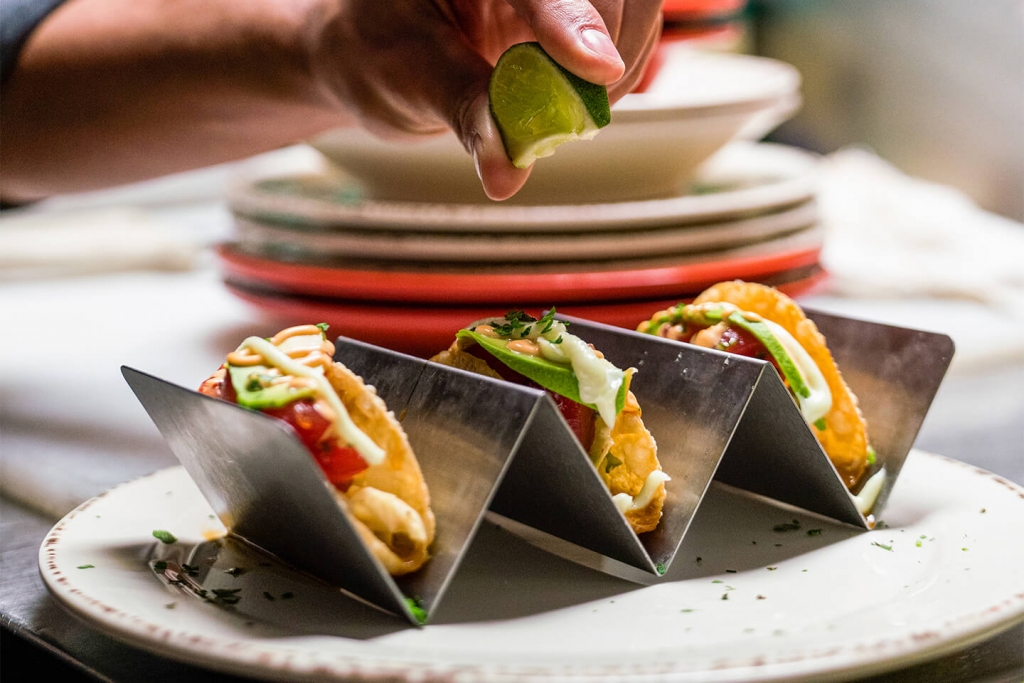 Family Style/Buffet at the Table
Analysts predict a rise in family style buffets as an alternative to traditional buffets, where servers bring shareables to the tables. This allows people to stay in their small, "safe groups" and enjoy an all-you-can-eat buffet experience in a more intimate, shared setting. Another benefit is table-based mobile ordering allows the guests more convenience and reduces contact with the servers. Additionally, restaurants should be sure to serve cost-effective, popular dishes to offset the cost of offering an endless supply of food.
Guest Responsibility
Buffets 2.0 will only be as hygienic as attendees allow it to be. This includes properly wearing a mask whenever not eating, diligently sanitizing and washing hands, and maintaining appropriate distances from others. Encouraging considerate habits will enhance the Buffet 2.0 experience for guests thereupon encouraging the safe reopening of restaurants.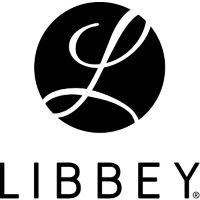 Wherever there's a celebration, there's Libbey. We help foodservice professionals create unforgettable moments with glassware, tableware and flatware known worldwide for their style, selection and durability.
Since 1818, Libbey has been celebrated for its artistry and innovation in glassmaking. We rank as the top glassware manufacturer in the Americas and one of the largest tableware suppliers in the world, with products unparalleled in craftsmanship and beauty.