Foodservice is expected to resurge with significant growth in the second half of 2021. Much of this will be due to outdoor dining. Restaurants looking for creative solutions are now serving their customers in untraditional locations, such as parking lots and on sidewalks.
We've curated a list of products specifically to help food service operators conquer the new dining terrain. This is how we reimagine outdoor dining.
Comfortable Outdoor Seating
A study conducted by YouGov found that:
86% of people believe that sitting at a wobbly table is irritating and distracting.
75% of people think that tables propped up by coasters, napkins, sugar packets, etc., look unsightly.
68% of people believe that experiencing a wobbly table would give them a negative impression of an establishment.
Metal Table Bases and Leveler Glides
Metal Auto-Adjust Table Bases by FLAT Tech have a system in place that solves the wobbly table phenomenon.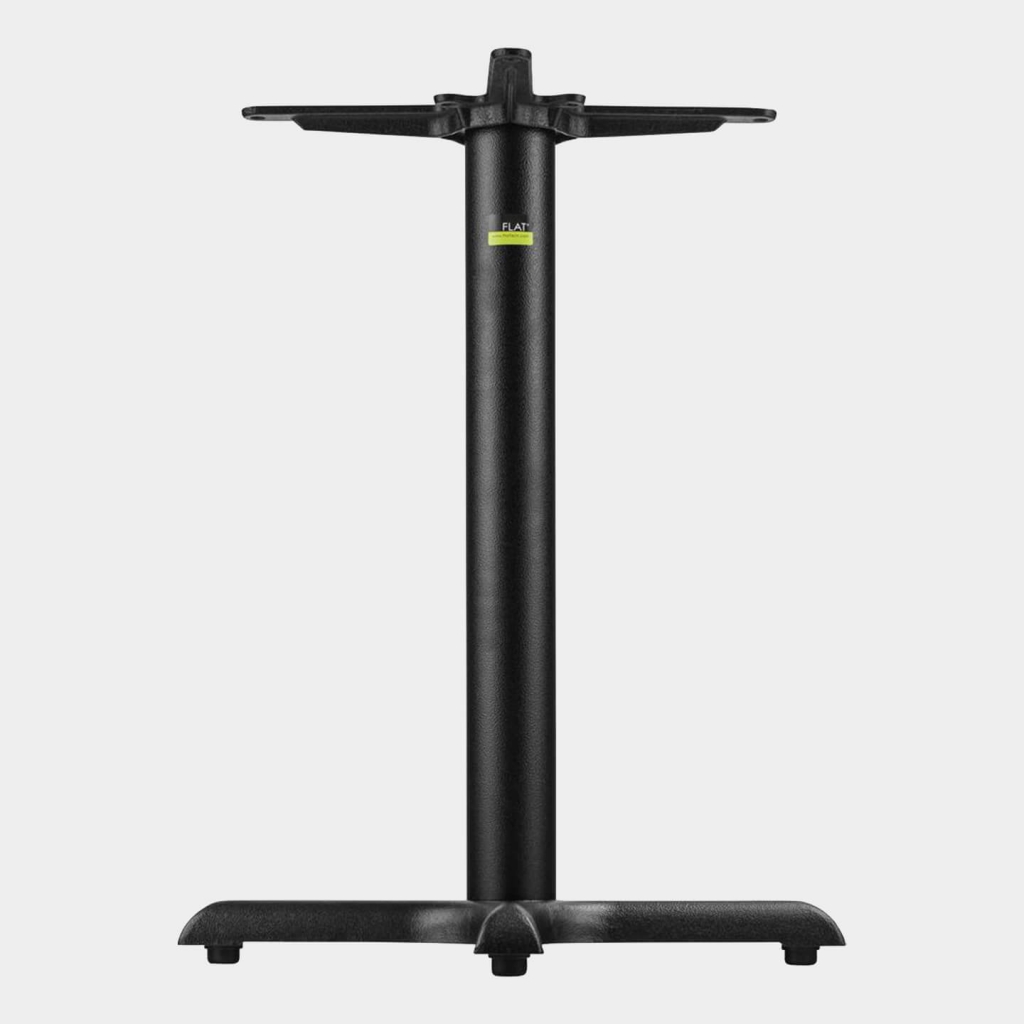 This keeps guests focusing on their positive experience, and eliminates the hidden cost a wobbly table has on a restaurant and client morale.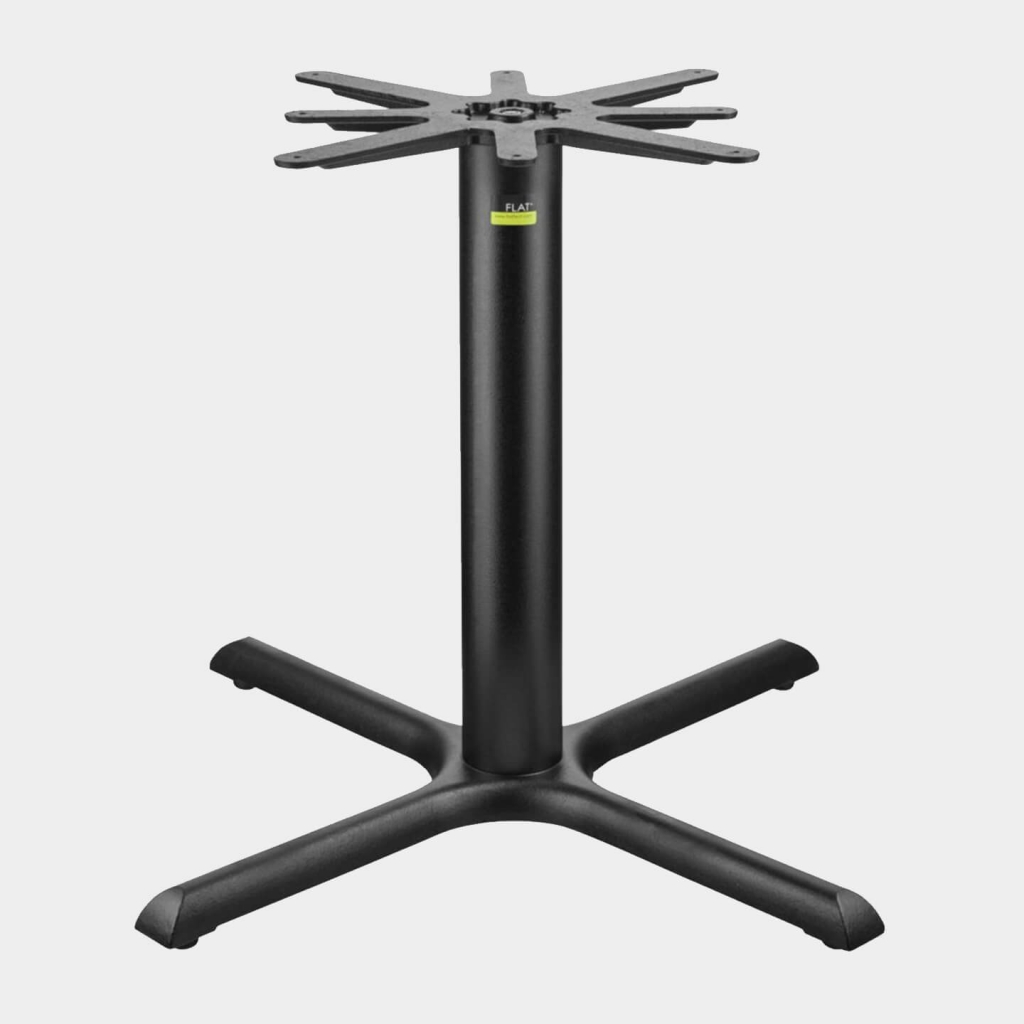 The table bases were designed to adjust to any surface and maintain a stable eating surface free of wobbles, whether the surface is gravel, concrete, or slated wood porch flooring.
An additional, inexpensive way to stabilize wobbly tables is to use leveler glides. This level glide is suitable for indoor and outdoor use.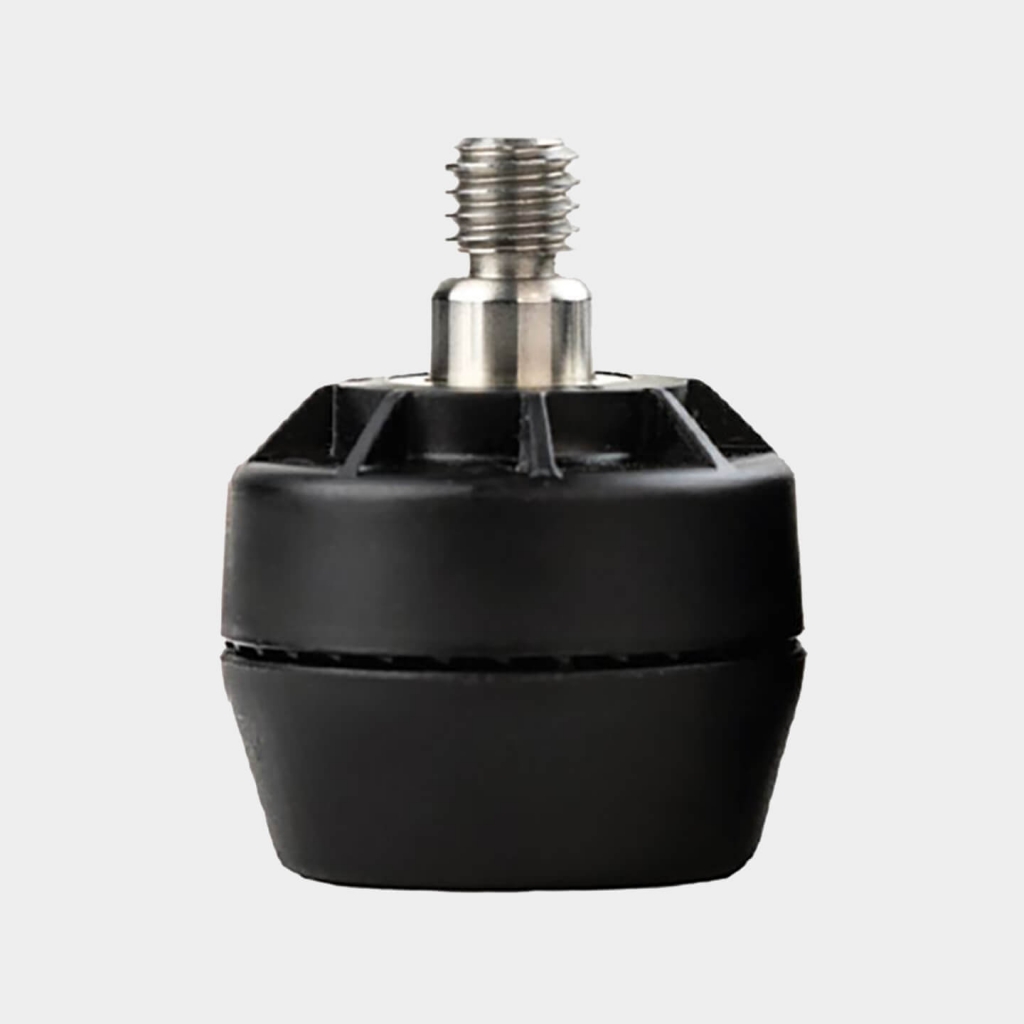 All it takes is a quick install and you're ready to stabilize and align your outdoor dining setup. These leveler glides are also strong and durable, making them a sound investment every restaurant owner should have on hand.
Serving Trays & Plates for the Long Journey Ahead
Servers need to cover more distance than ever before, from the kitchen to outdoors locations. This requires bar trays and plates that:
Provide stability;
Are easy to carry;
Maintain a beautiful culinary presentation while walking up and down stairs, through tight corners, and dodging customers.
Plates
Our pick for the perfect plate is the Pebble Creek White Round Plate from Elite Global Solutions.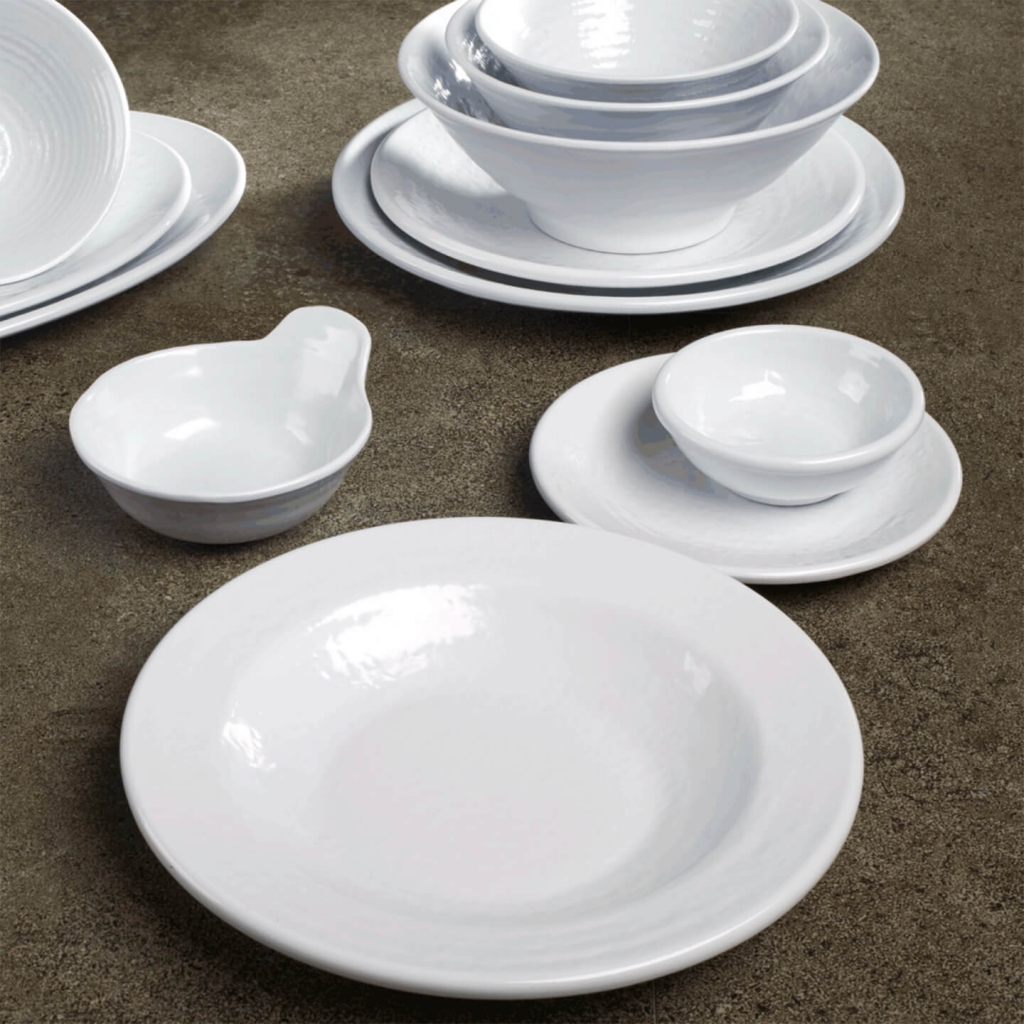 The coupe shape works not only for a modern aesthetic but also for serving dishes that contain sauce, and keeping food on the plate. We chose white because it is the most versatile shade and works with nearly every restaurant decor.
The Pebble Creek plate has an organic design inspired by nature, with an elegant texture and glossy finish. If the dish were to drop during service, its 100% premium melamine construction will hold up to concrete and other hard surfaces, saving you money on replacements. Additionally, it is stain resistant and safe for commercial dishwashers.
Serving/Bar Tray
From Service Ideas we present the perfect tray for long strolls. It handles quick movements, bumps, steps, and rocky terrain like a pro.
This tray is constructed from 18/8 stainless steel with a non-slip black silicone rubber insert. The non-slip surface keeps glasses, plates, and bowls from moving or sliding between trips from the kitchen to outdoors.
The non-slip insert is removeable which allows the tray to double as an appetizer or dessert presentation plate. As a bonus, these serving trays take up little room in the kitchen because they are stackable. They are also easy to clean and safe for commercial dishwashers.
Beverage Service
To make beverage service easier, we suggest setting up beverage dispensers outside as makeshift service stations and employing hands-free spigots.
Insulated Beverage Dispenser
The cold beverage dispenser by Service Ideas holds three gallons of liquid and offers double walled construction with a removable ice tube.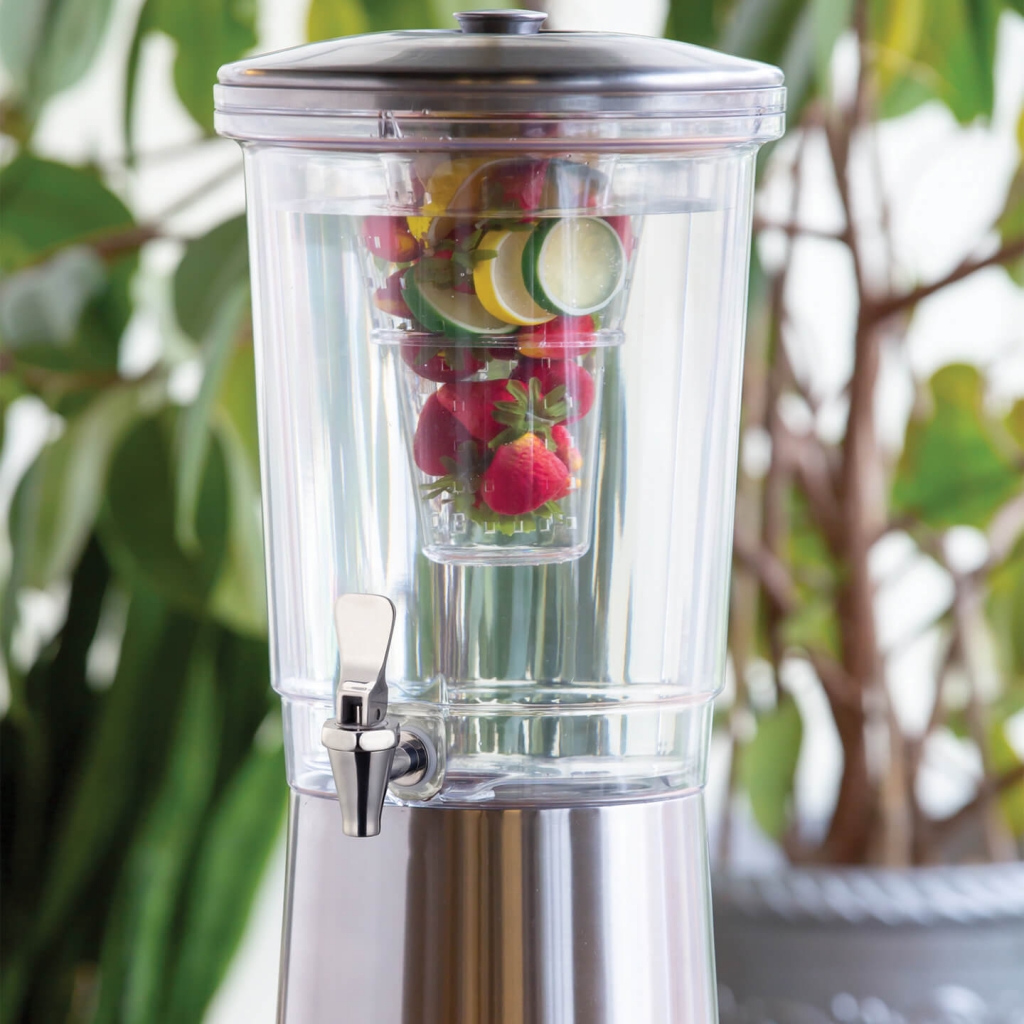 This practical design keeps drinks cold without diluting the flavor and eliminates condensation. Its container is made from dishwasher-safe, BPA-free Tritan while the base and lid are made of stainless steel with a brushed finish.
This dispenser comes with flavor indicating stickers for iced tea, water, and lemonade. Placing makeshift service stations for beverages saves your servers time and energy by eliminating frequent trips back to the kitchen to quench those hot summer thirsts.
Hands-Free Spigots
Make outdoor dining even safer with hands free spigots for all your beverage dispensers/makeshift serving stations. Hands free spigots are a great way to help mitigate the spread of germs and viruses.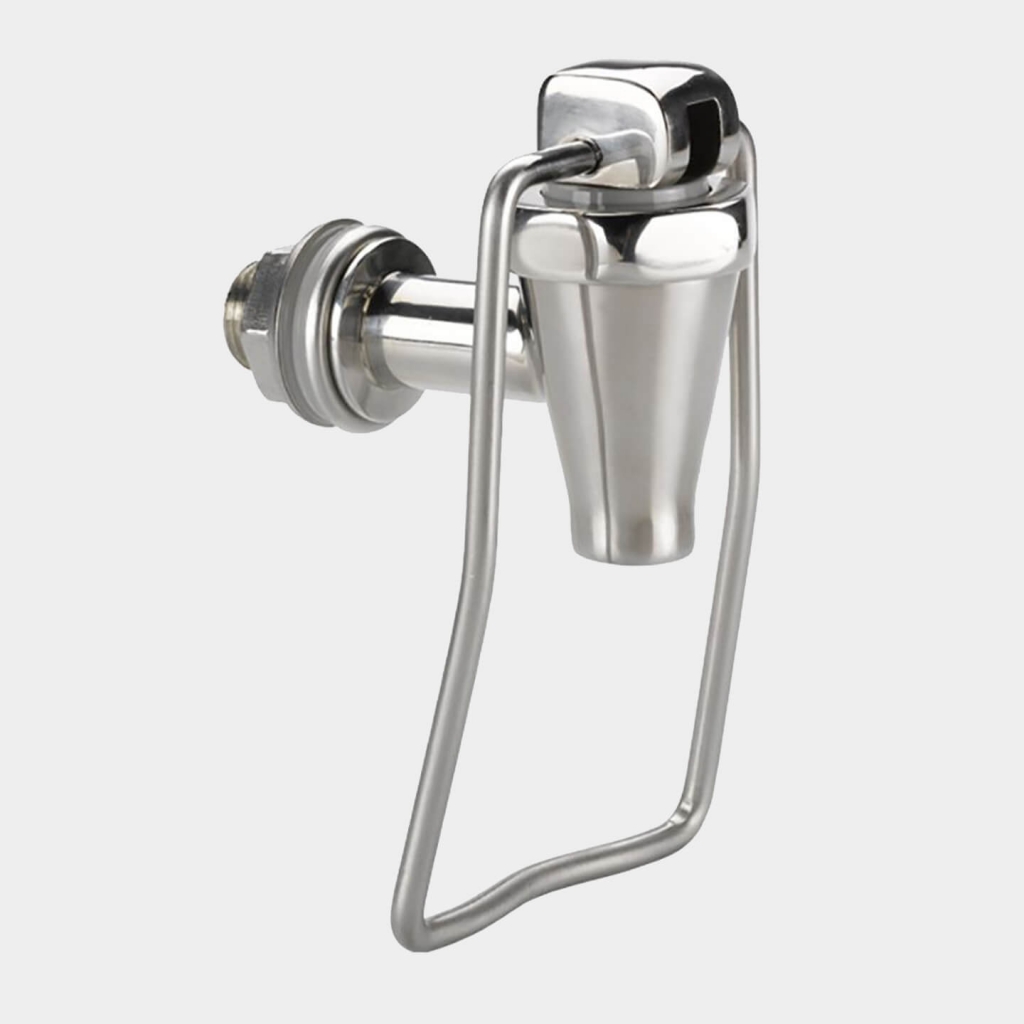 Hands-free spigots transform your beverage dispensers into a touchless experience where pressing a glass against the lever is the only contact necessary for pouring drinks.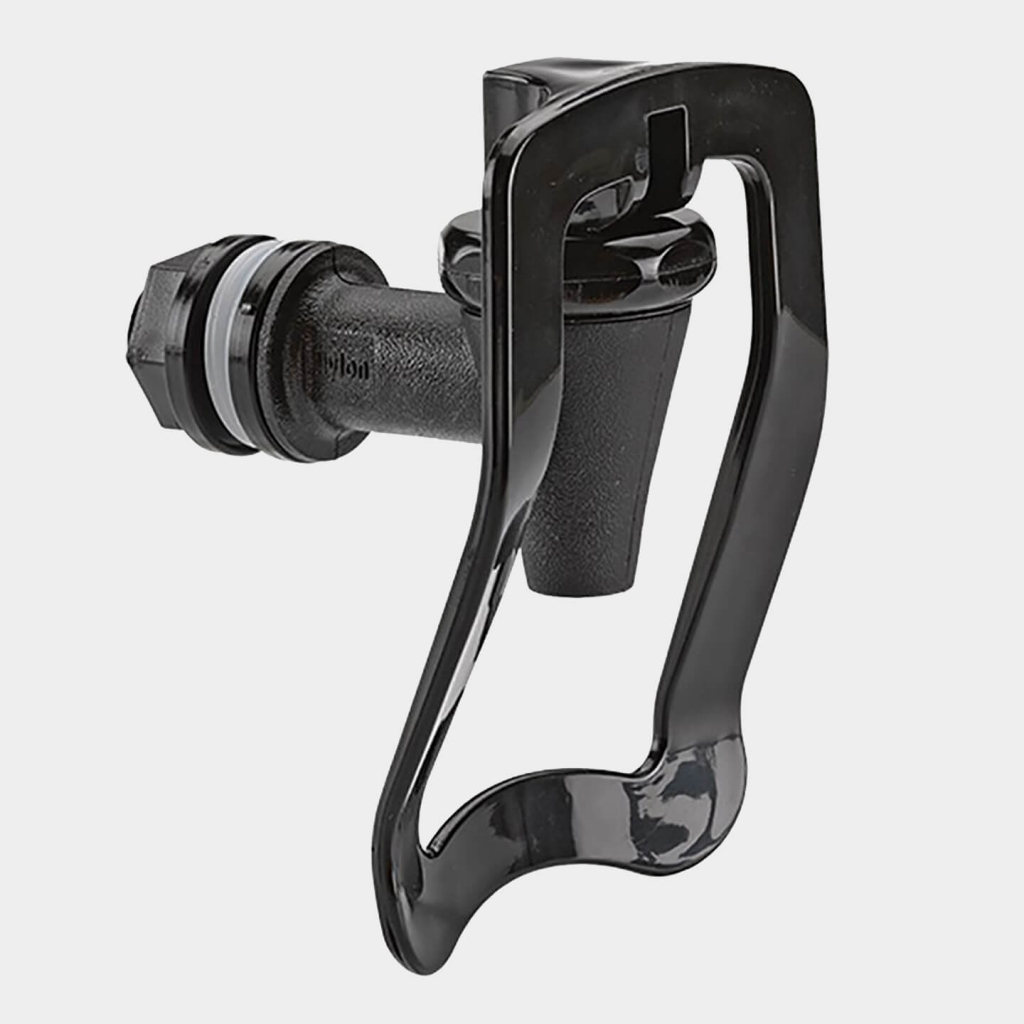 Customers and servers both appreciate and benefit from removing a touch point and possible contagion exposure from their modern dining experience.
Climate Control
In climates where it is summer one day, winter the next, and then back to spring, patio heaters for outdoor dining are must-haves to keep your patrons comfortable despite what mother nature has planned.
Outdoor Patio Heater
The Spartan upright propane heater has a range of 175 sq. feet and features high and low heating options making it a diverse solution for various temperature conditions.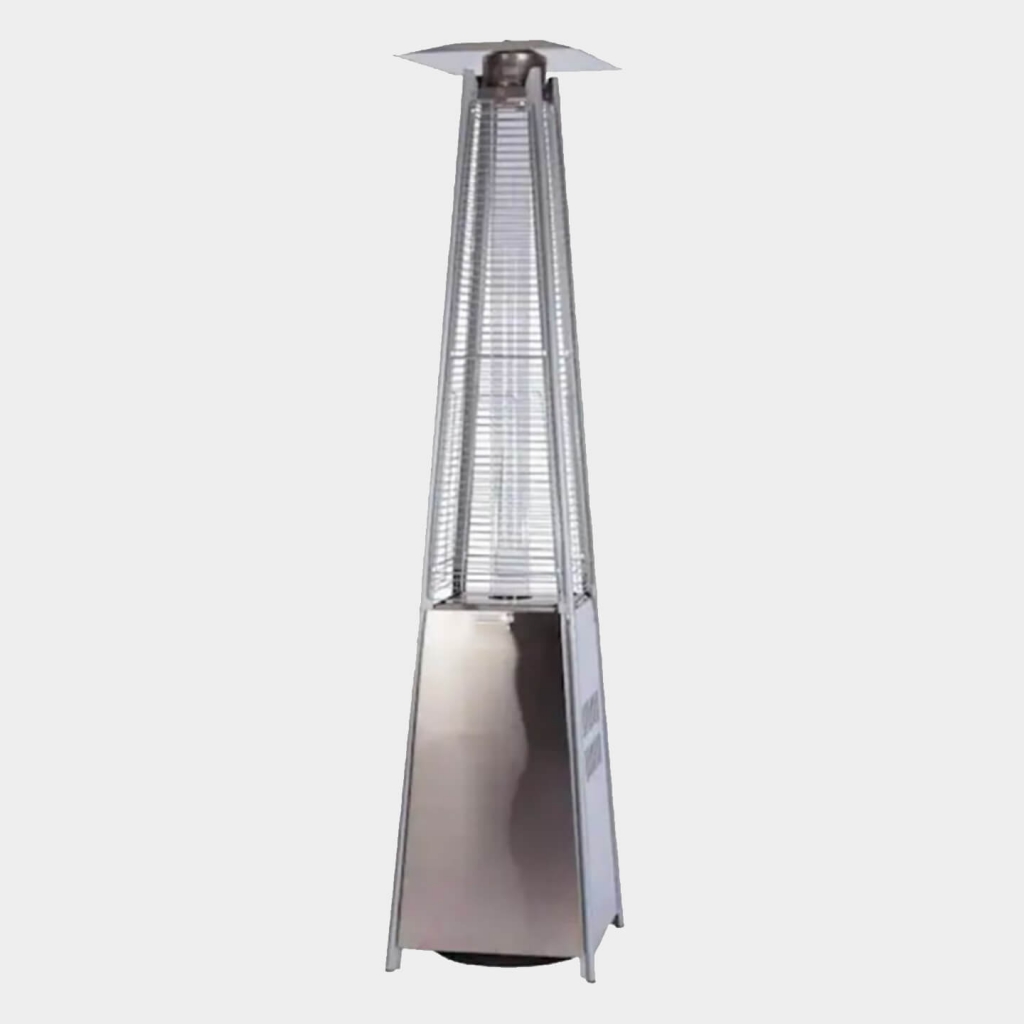 Its pyramid shape and 7 .25" tall, sleek stainless-steel design allows restaurant owners to easily place the Spartan within any outdoor dining layout.