Achieve the Perfect Blend
Drink blenders serve two primary purposes: to crush ice and then blend a great drink or smoothie. The more powerful the motor and better designed blades and jars, the creamier the drink profile with few or no ice chunks. Auto shut-off timers are perfect for busy bars and smoothie shops – set the time and the blender will shut off on its own so that employees can multitask.
---
Must-Have Drink Blender Features
Powerful motor to crush ice and blend quickly
Durable blades and motor drive coupling
Two speeds (at least) and pulse
Timer for efficient multitasking
Easy to clean and maintain
---
Drink Blender Types
1-15 Drinks Per Day
908® Bar Blender
The affordable 2-speed blender is perfect for margaritas, daiquiris, or any other frozen drink. Four durable stainless steel blades and a powerful 1/2 peak HP motor ensure quick ice cutting and long-lasting service. A removeable fill cap allows your bartender to add other ingredients to drinks without removing the lid.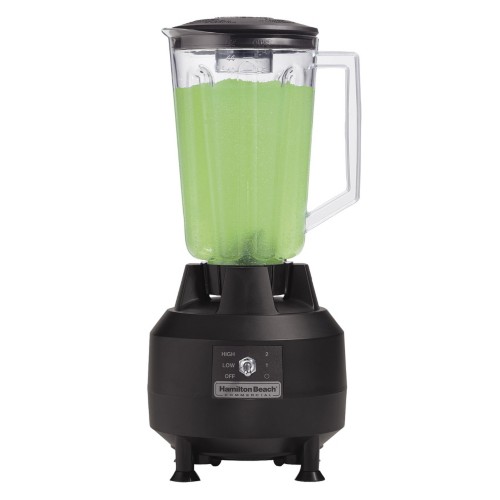 ---
909® Bar Blender
Blend a margarita in 25 seconds! The HBB 909 has the same base as the 908 but with a 32 oz. solid stainless steel container with indentations on the side to make gripping and pouring easy.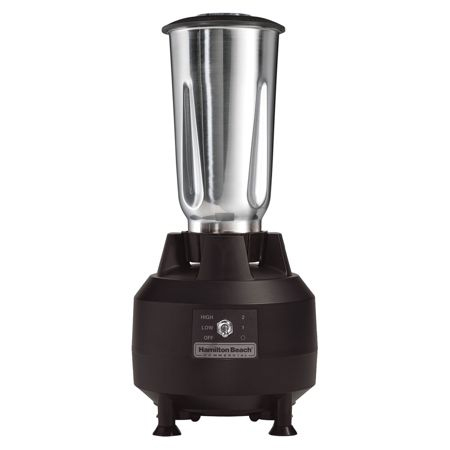 ---
15-25 Drinks Per Day
Rio® Bar Blender
Need that next step up from a basic bar blender? The Rio includes a pulse option offering versatility and precision blending for a wide variety of drinks. Say good-bye to ice chunks with the Hamilton Beach-exclusive Wave~Action® system designed to actively blend contents instead of a basic spinning.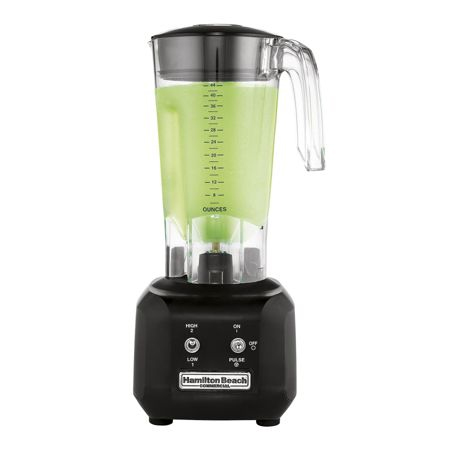 ---
25-50 Drinks Per Day
Tango® Bar Blender
Time-saving controls at an aggressive price. Rather than having to attend to your bar blender, the Tango's adjustable timer automatically stops the blender so you can get other work done.
50+ Drinks Per Day
Fury™ High-Performance Blender Popular
Now entering High-Performance Blending territory where features include: 3 Hp motor (compared to 1 Hp in the Rio), all-metal drive coupling, timer with automatic shut-off, Wave~Action system, and Sure Grip™ feet help prevent skidding on any surface. Precision blending can't get more affordable.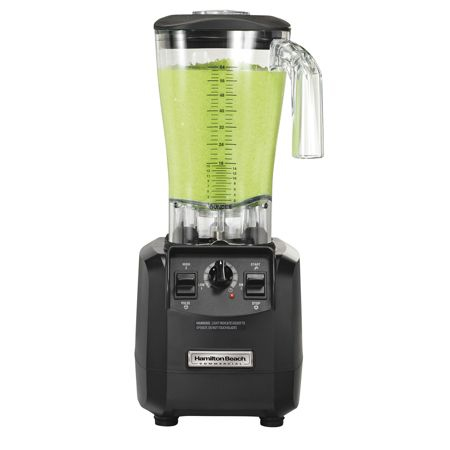 ---
Tempest® High-Performance Blender
Choose a blender with features that ensure longevity. An adjustable jump cycle delivers drink consistency at reduced noise levels. A temperature gauge alerts the operator if the motor overheats to prevent unnecessary burnout. Jar pad sensors turn the motor off when the container is removed to prevent careless clutch grinding.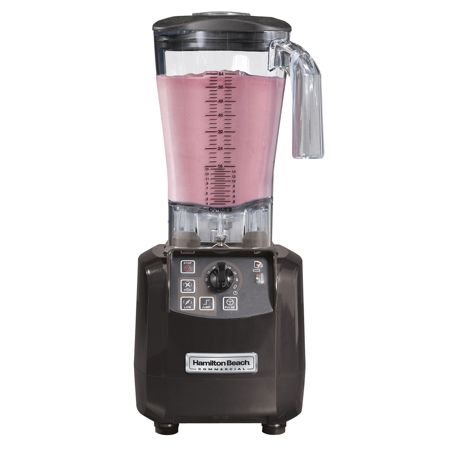 ---
75+ Drinks Per Day
Eclipse™ High-Performance Blender Popular
The Eclipse is Hamilton Beach Commercial's quietest high-performance blender, featuring the QuietShield™ that muffles noise and automatically shuts off the motor when opened. Assign blending cycles for popular drinks and select from over 100 pre-programmed cycles for maximum efficiency and versatility. You can easily download additional custom cycles to a memory card.
---
Summit® High-Performance Blender
Meet the ultimate high-performance blender. The Summit Auto Blend one-touch sensor continuously monitors the blender's power usage and speed to determine when the perfect drink consistency is achieved. The Auto Blend program adjusts for differences in ingredients, bartenders, and locations, so you don't have to.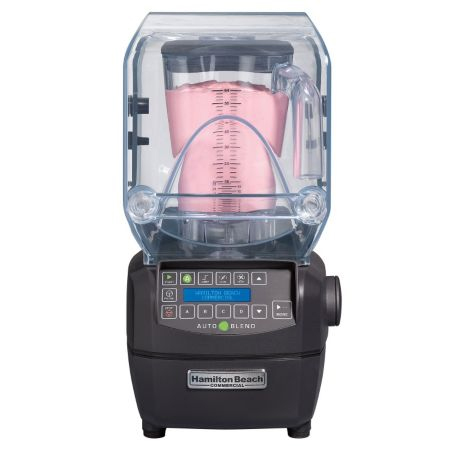 ---
Specialty Drink Blenders
Revolution® Ice Shaver Drink Machine
The unique Revolution Portion System counts the number of times the agitator passes the shaver blade. Regardless of the motor load, the correct amount of ice is dispensed every time. Systems that calculate portions by time or weight may not be delivering consistent drink quality to your customers. The Revolution Portion System eliminates these concerns by delivering the right amount of ice every time.
---
Compare Drink Blenders Side-By-Side
908 / 909
Rio
Tango
Fury / Tempest
Eclipse
Summit
Features
Dependable and easy to use
Wave~Action System for smooth results
Adjustable timer provides hands-free blending
Powerful precision blending with easy-to-use paddle switches
QuietBlend technology - blend at the noise level of a normal conversation
One-touch blending with AutoBlend
Application
Frozen Drinks
Smoothies and Frozen Drinks
Smoothies and Frozen Drinks
Smoothies and Frozen Drinks
Smoothies and Frozen Drinks
Smoothies and Frozen Drinks
Typical Drinks / Day
1 to 15
15 to 25
20 to 50
50+
75+
75+
Ice
Small or Crushed Ice
Half or Full Cube Ice
Half or Full Cube Ice
Half or Full Cube Ice
Half or Full Cube Ice
Half or Full Cube Ice
Average Time
25 Seconds
20 Seconds
15 Seconds
12 Seconds
12 Seconds
12 Seconds
Power
1/2 Peak Hp
1 Hp
1 Hp
3 Hp
3 Hp
3 Hp
Jar Capacity
44 oz / 1.25 L
or
32 oz / .95 L
44 oz / 1.25 L
48 oz / 1.4 L
64 oz / 1.8 L
48 oz / 1.4 L
or
64 oz / 2 L
64 oz / 1.8 L
Drive Coupling
Rubber Clutch
Rubber Clutch
Metal Clutch
Metal Clutch
Metal Clutch
Metal Clutch
Warranty
1 Year
2 Years
2 Years
3 Years
3 Years
3 Years