Is your bar or restaurant equipped to handle the blitz of hungry customers ready to watch the big game? Taco holders, serving platters, bottle openers – here's a starter guide for everything that will keep your gameday crowds happy.
Free Flow Jet Pourer
The Free Flow Jet Pourer by Tablecraft has a hinged, flip cap which provides a sanitary pour: Whether it is liquor, syrup, or mixers, the flip top keeps contaminants out of the equation. We also love it because the air vent tube provides consistently smooth pours for effortless use. The Free Flow Jet Pourer is composed of stainless steel and is dishwasher safe.
PourMaster Complete Pourer with Assorted Caps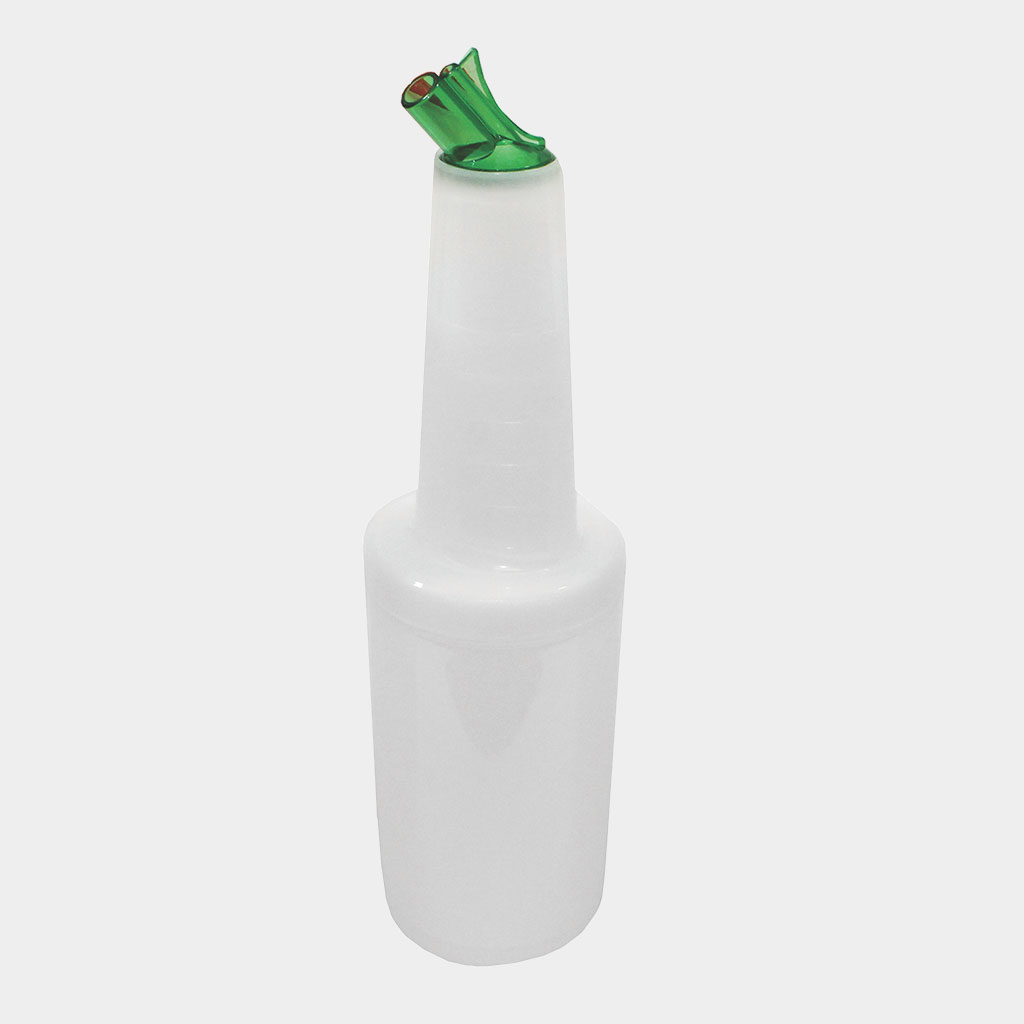 A must-have for mixers and juices, PourMaster bottles have clog-resistant spouts to keeps things moving. The set includes a container and an easy-grip neck with a snap-tight color pourer and an assortment of color-coded caps. The color-coded caps are essential for quick selection when your bar gets busy. The PourMaster is made from polyethylene and is dishwasher safe.
Champagne Bottle Sealer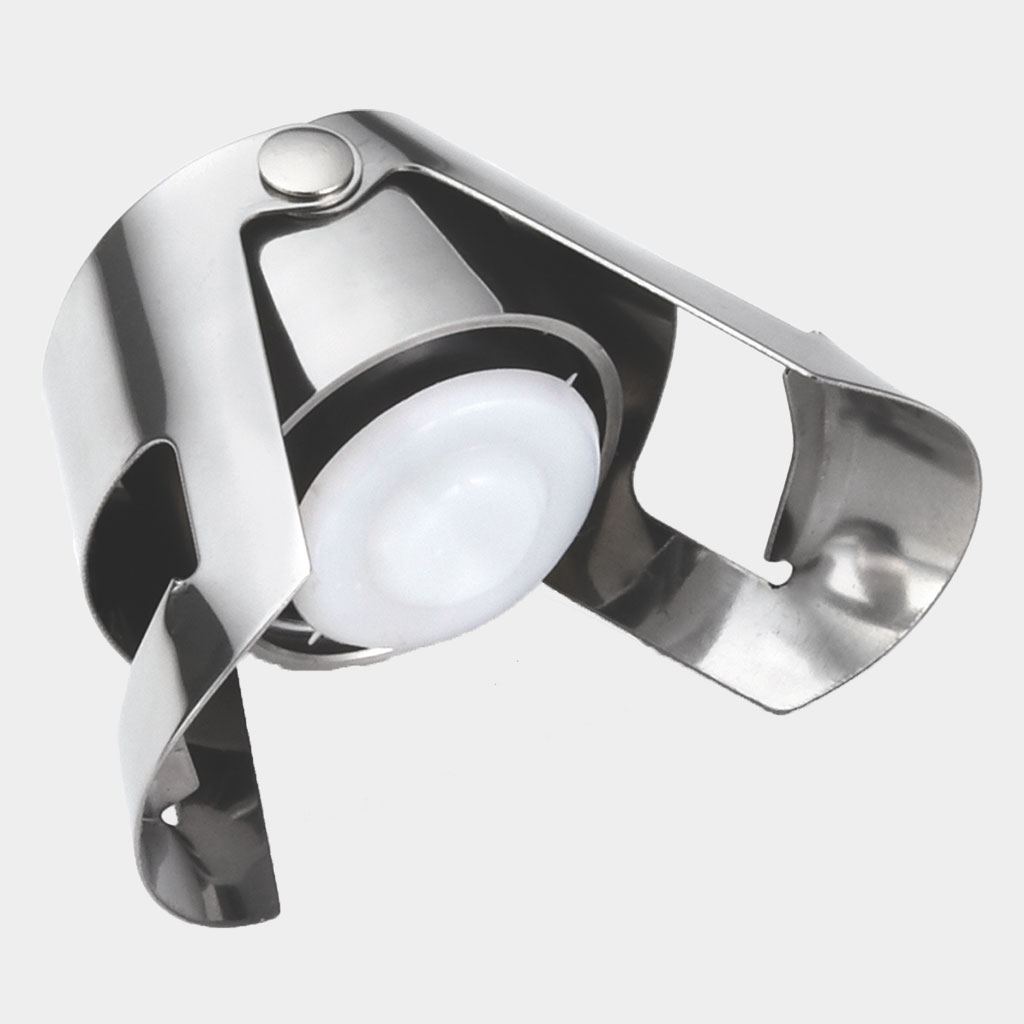 Don't waste a drop of the good stuff with Tablecraft's Champagne Bottle Sealer. Made of shiny stainless steel, the Champagne Bottle Sealer is sleek, sanitary, and easy to use. It even looks great clamped to the top of a bottle. But most importantly, using this sealer preserves the quality, flavor, effervescence, and aroma of Champagne, long after the bottle is first opened .
3-Piece Bar Shaker Set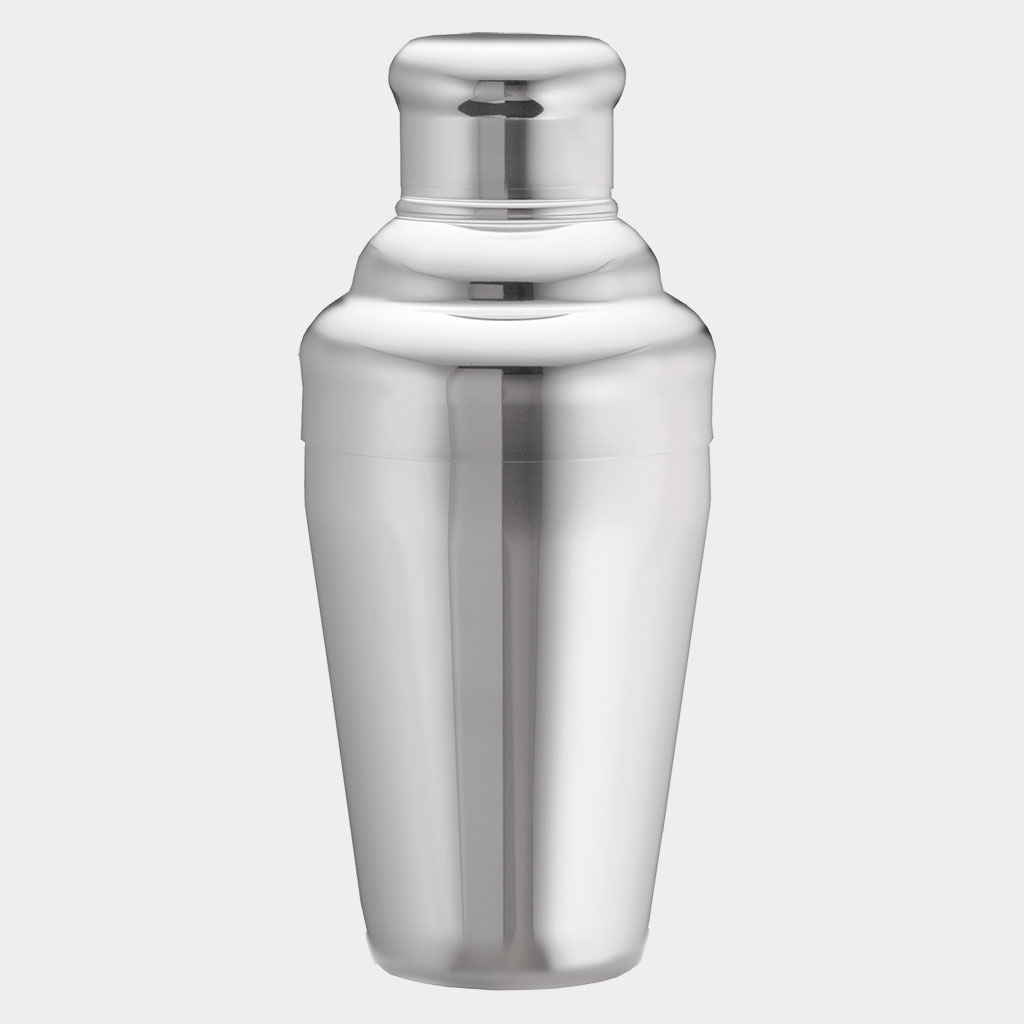 This 24-ounce, 3-piece bar shaker includes a shaker, jigger, and built-in strainer. The built-in strainer is incredibly convenient because it allows bartenders to separate chilled cocktails from the ice without an additional tool, saving both time and money.
Bottle Opener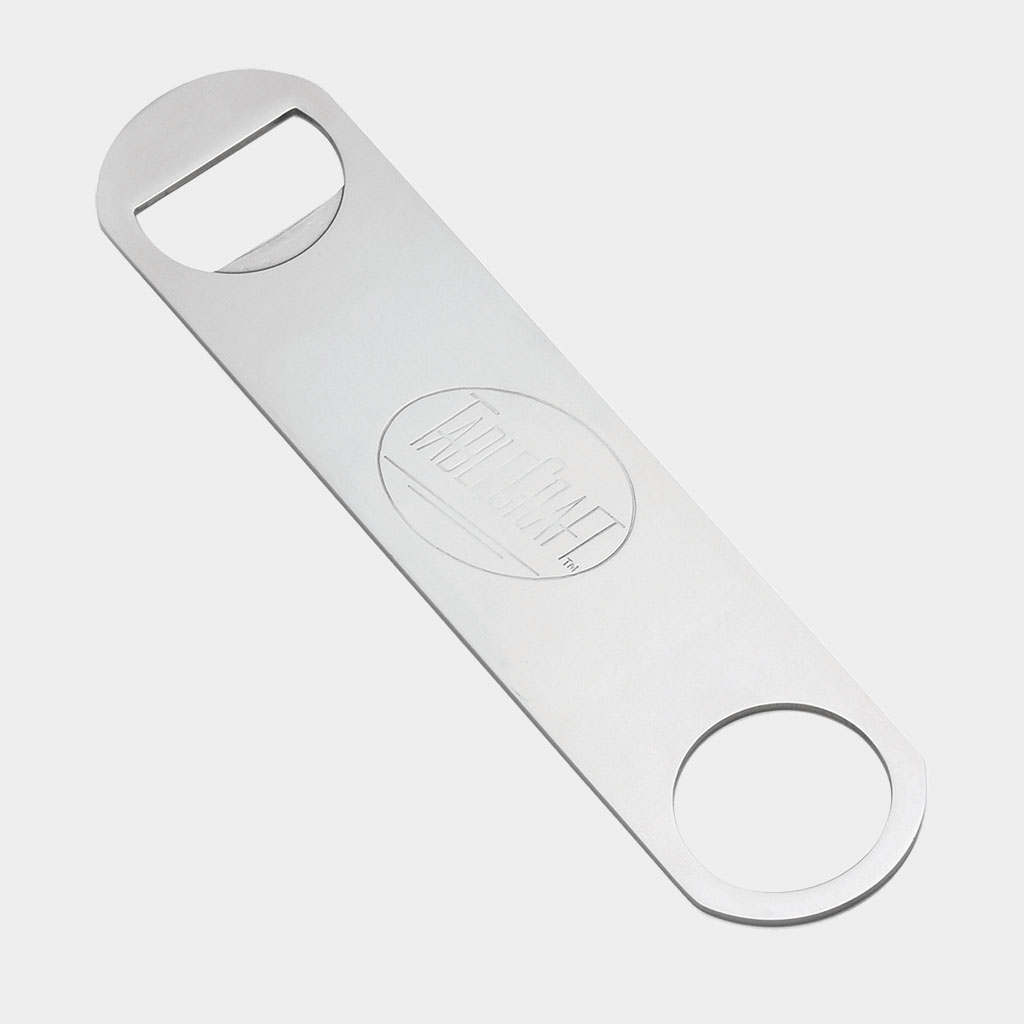 Crack open a cold one with Tablecrafts, 7" Flat Pocket Bottle Opener. It opens any metal cap with ease and style. This bottle opener's thick stainless-steel construction is durable, dishwasher safe, and resists rust — a win-win for everyone.
Bar Caddy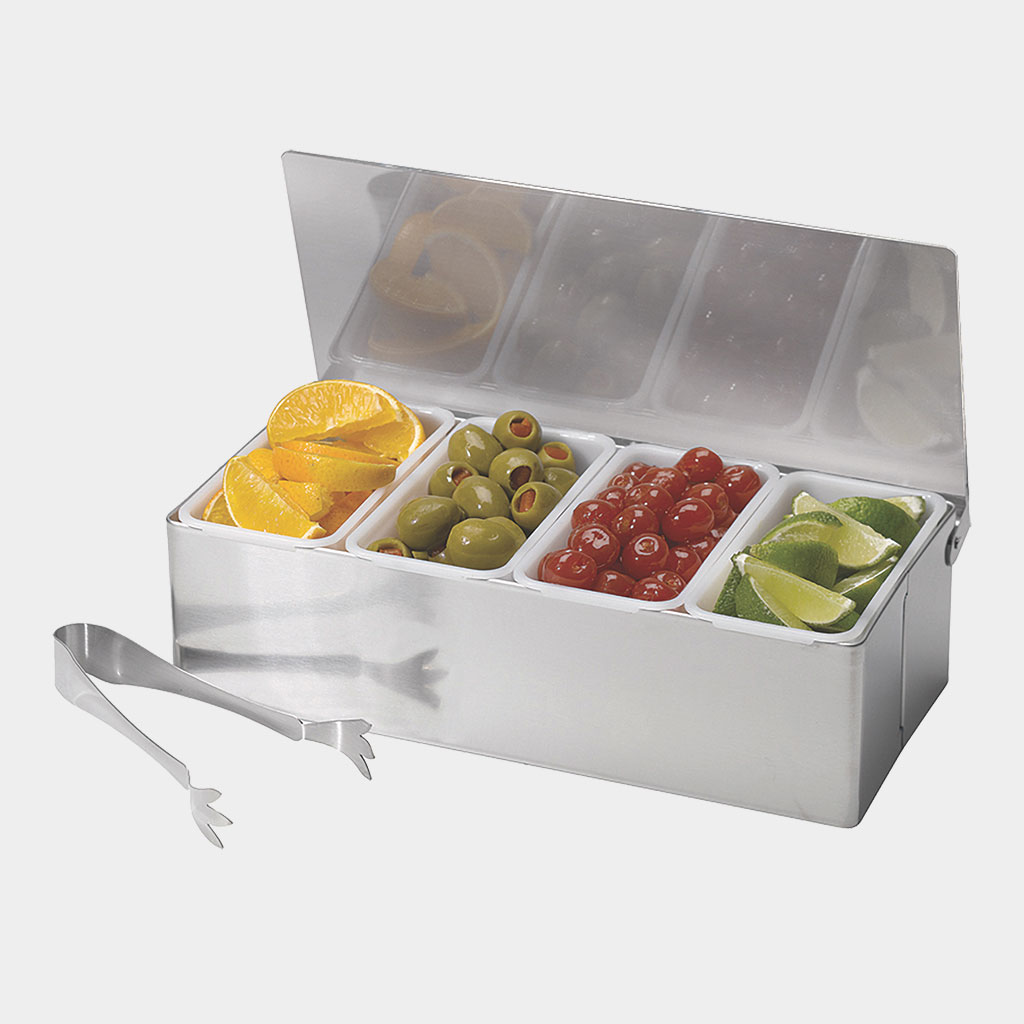 Stash and organize lemons, limes, cherries, olives, and more in a 4-compartment Bar Caddy by Tablecraft. Constructed of corrosion resistant stainless steel with an acrylic lid, this caddy is easy to clean and has four compartments that hold 1 pint each. Tongs included!
Fast Food Basket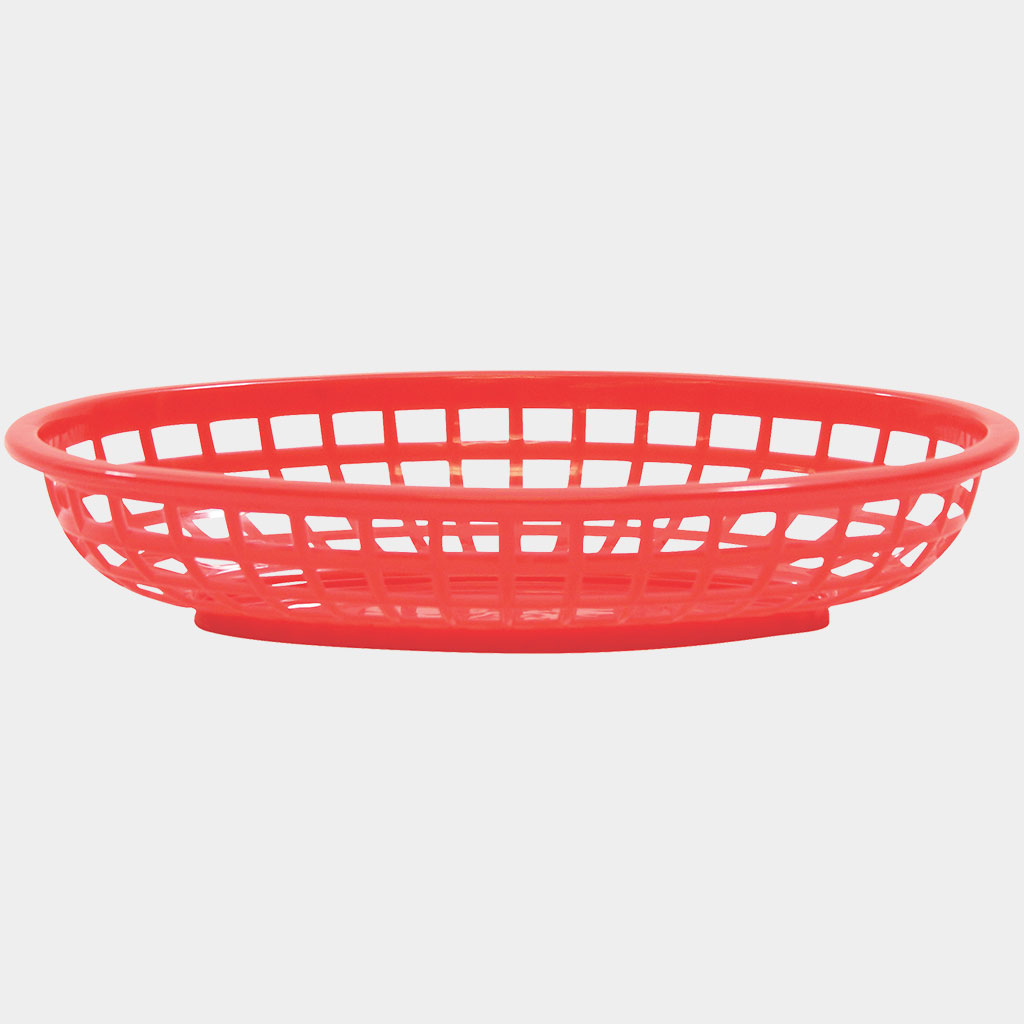 Tablecraft's Red Oval Classic Basket is a convenient solution for adding a pop of color into your service. These bright baskets are stackable, dishwasher safe, microwave safe, and heat lamp safe up to 150° F. We also love that they are made in the USA.
Taco Holder
Present your tacos with form and function in mind using Tablecraft's Taco Taxi™ Large Circle Pattern Server. This taco holder was perfectly designed to cradle 3-4 tacos including hard shell, soft shell, bao, and lettuce wraps. The stainless-steel circle design reminiscent of bubbles creates an air of fun, while still being practical: This taco holder is dishwasher safe and can handle heat up to 212° F.
Dinner Platter With Base
This dinner platter is just the right size for all your customer's game day favorites including burgers, fries, tater tots, wings, and more. Its minimalist appearance looks good in any setting and mixes and matches with virtually any other dinnerware. Tablecraft serving platters are dishwasher, heat lamp, and microwave safe and proudly made in the USA.
Frostone Serving Paddle
Our elegant-industrial gameday serving paddle recommendation is part of Tablecraft's Frostone Slate Collection. Although it looks authentically heavy, the serving paddle was constructed with servers in mind; it is made from melamine, a material with a much more manageable serving weight than real slate or rock. Moreover, the handle's design makes serving and table placement easy while the subtly raised edge helps keep food in place. Use it for cold dishes, appetizers, burgers, charcuterie, dessert, and much more.
Ribbed Ramekin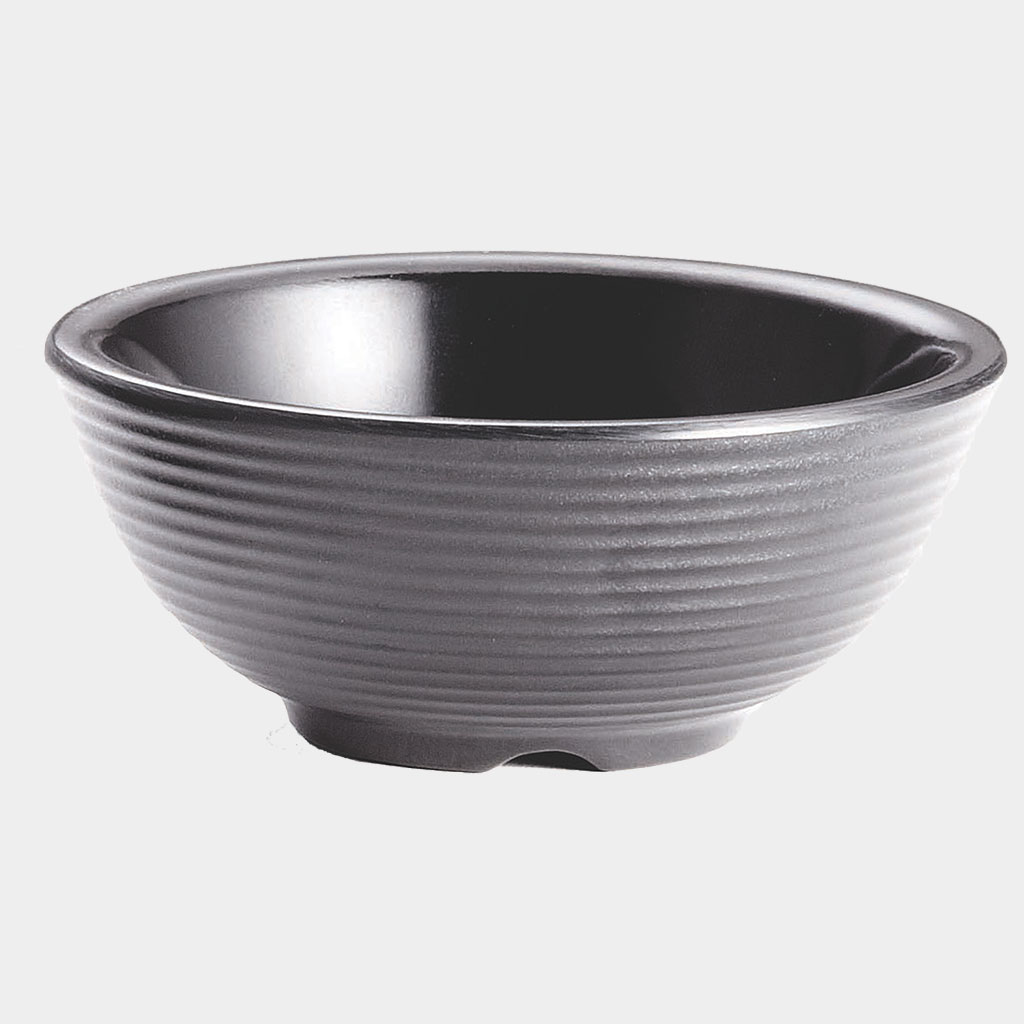 This little beauty is the perfect companion for our aforementioned serving paddle or dinner platter. Use it for serving sides, dressings, sauce, and creative plating. This melamine ramekin conveniently nests together for a simple storage solution. Additionally, it is dishwasher safe, and can handle heat up to 212° F.
Wide Squeeze Bottle Multi Pack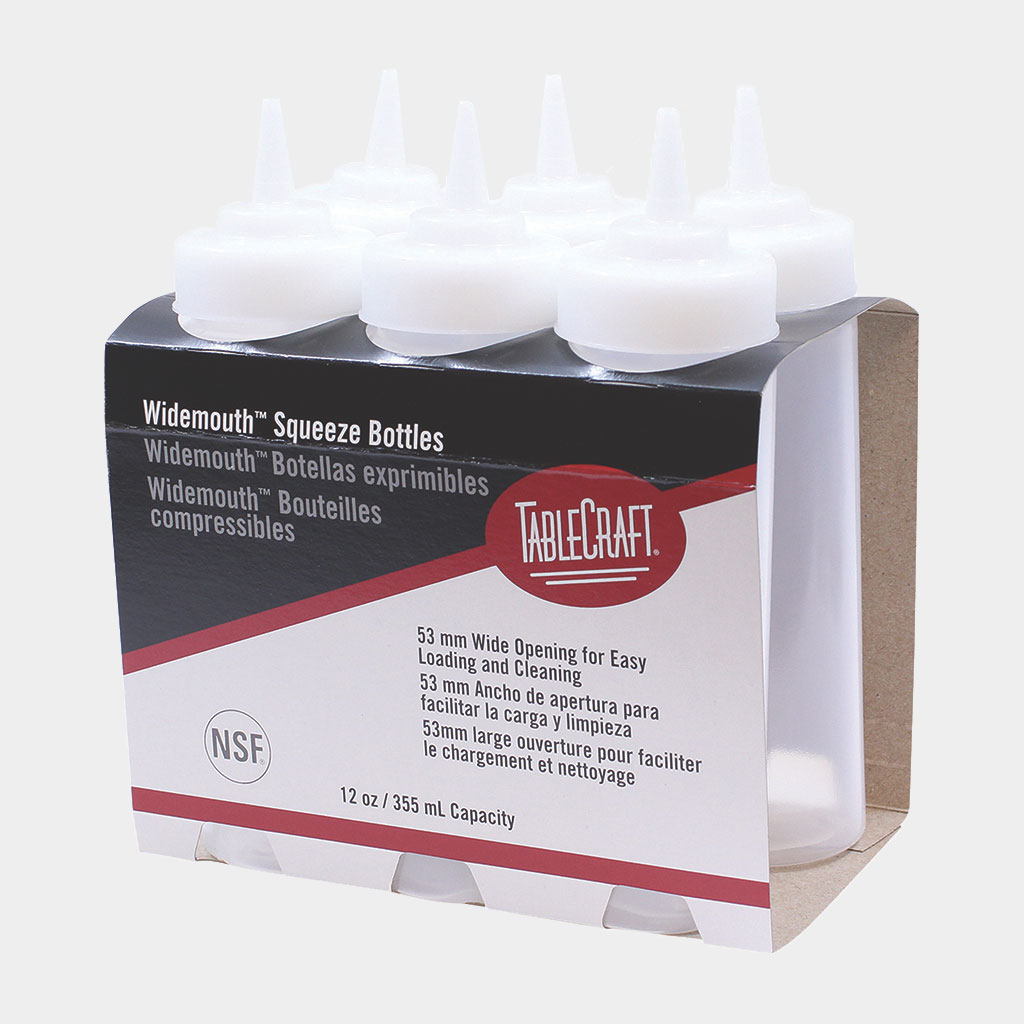 Gameday or not, squeeze bottles are a necessity in any foodservice operation, and these are no exception. Tablecraft's 12 Oz Widemouth™ Squeeze Bottle has a large, 53mm opening for easy cleaning and filling. Given how handy, convenient, and easy squeeze bottles are to use, it makes sense to have plenty of extras on hand — snagging a pack of six is an inexpensive investment, and your staff with thank you. And of course, these commercial squeeze bottles are dishwasher safe, NSF approved, and proudly made in the USA.
Did we miss any game day essentials? Let us know in the comment section.
About TableCraft
For 75 years and four generations, TableCraft has successfully built a legacy in the foodservice industry on bringing high-quality, dependable products to the market while maintaining superior customer service to their global customer channels. From front of the house, to back of the house — their product offer provide versatile and relevant solutions to help improve foodservice operator efficiencies and reduce waste, while elevating buffet and tabletop presentations. TableCraft's dedication to the service and support of their customers has made this company a staple in the industry for three-quarters of a century and why they will continue to be a trusted brand for years to come.