The New Normal: Part of a new series of articles focused on restaurant recovery; issues, best practices, and process changes that will become part of everyday business going forward.
As the country starts to look at options for reopening, schools have become a central focus. While some districts have opted for a fully online start to the school year, many more are exploring in-person classes or hybrid options. With that in mind, having the right personal protective equipment (PPE) and other supplies is critical. So let's explore back to school PPE options for students, teachers, and classrooms.
Back to School PPE for Students
Even in the best of times, kids are little germ factories. They easily spread illness to their peers and bring it home to their families. Protecting them in the classroom is going to take a combination of some training, some preparation, and the right supplies.
Try to get your student to practice preparing their work area each time they sit down or change location. A good set of steps include:
Use hand sanitizer for a minimum of 30 seconds. This is especially important if handwashing opportunities are not present in the classroom.
Adjust their mask to be sure it is covering their mouth AND nose. Masks slipping below the nose is the #1 mistake we see in all age groups.
Wipe the area down with a disinfecting wipe. Teach them to wipe down anywhere they might touch or anywhere that they will put their belongings like paper or pens.
Sanitize – Mask – Wipe. Easy as 1-2-3. But it will take some coaching and reminders, especially with younger children.
Supplies for Students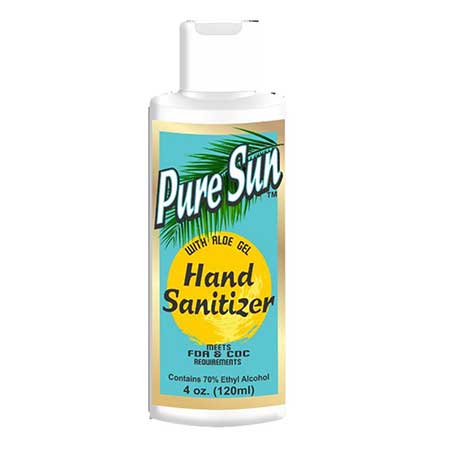 Hand Sanitizer – Individual Size
The CDC recommends frequent hand washing and appropriate use of hand sanitizer as a way to help reduce the spread of infectious diseases. So you are going to want plenty on hand. But you also need something that can easily slip into a backpack. In this case, an individual size hand sanitizer is your best option.
And with the colder months right around the corner, the air will get dryer indoors which can lead to dry skin as a result. So, maybe consider a sanitizer with added aloe to help prevent dry, chapped hands. Bonus tip, gel sanitizers are better for younger children as a liquid sanitizer can be a bit messy for little hands.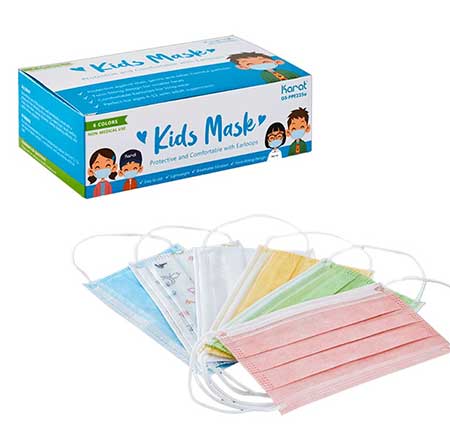 Masks can be tricky for younger children. Adult-sized masks often don't fit well on child-size faces. Sure, you can buy cloth masks for children. They come with some cool print designs on them. But this also comes with a couple of risks. If your child soils their mask (like with a runny nose) during school, they may not wear the mask appropriately. Or worse, what happens when kids decide they want to trade masks? Not a good situation.
The best option is to have a supply of kid-size, disposable masks. They can be discarded if they get soiled and have been shown to be one of the most effective mask types for preventing the spread of COVID-19. You can send several masks with your child. They can be easily swapped out if they get soiled or damaged. And there is much less risk of kids wanting to "trade" disposable masks.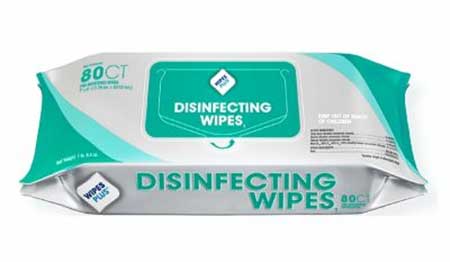 Disinfecting wipes are some of the best weapons we have in limiting the spread of infectious diseases. The combination of a CDC-approved disinfectant and the physical friction of wiping makes this a 1-2 punch on viruses, bacteria, and other infectious agents.
You should stock up now as many of the retail vendors of wipes have had shortages that they say will last well into next year. A convenient soft pack fits nicely into a backpack for easy access.
Back to School PPE for Teachers
Teachers are on the frontline and need all the help they can get so that they can continue to teach our kids and keep them safe. Parents should consider contacting their children's teachers and asking about supplies that they may need and donating some of those supplies if they are able. Every little bit helps and in this case, it really could mean the difference between life and death. So, donate to teachers if you can.
Supplies for Teachers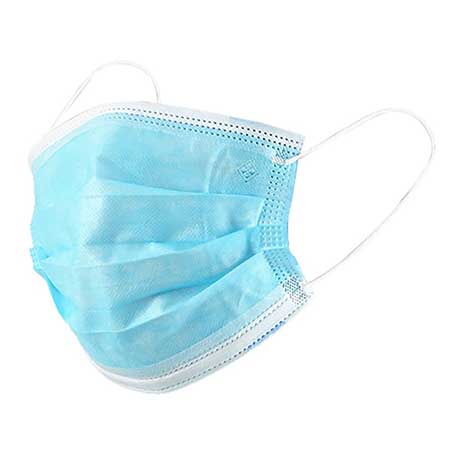 Teachers need masks just like students do. And for all the same reasons, a disposable mask option is probably best. A ready supply of 3-ply disposable masks is a virtual necessity at this time. This is something that would be easy for parents to donate to their child's teacher as well.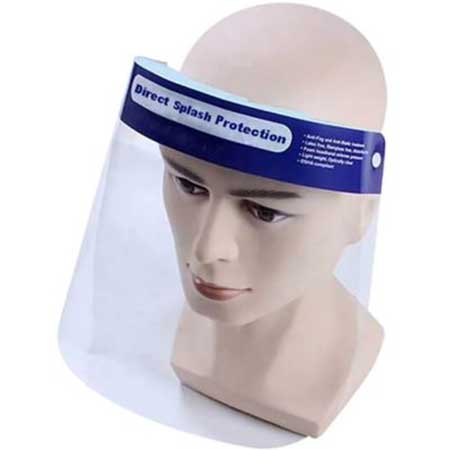 While face masks are a necessity, teachers would be wise to consider an extra layer of protection. A clear, protective face shield has become a popular add-on for back to school PPE. Not only does the face shield also keep airborne droplets from escaping, but the shield can also stop droplets from getting close to the face. In addition, the face shield protects the eyes which are not protected by the standard face mask.
As an added benefit, the presence of a face shield helps to discourage you from touching your face which is important in helping to control disease spread as well.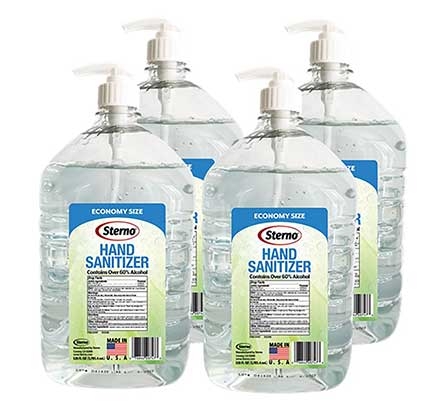 Teachers need hand sanitizer too. But it's not just for them. They need sanitizer that can be shared with students who may not have their own sanitizer. A good pump dispenser of sanitizer gel is just what the doctor ordered. Again, gel may be a better option for younger individuals as it is less messy than the liquid alternatives.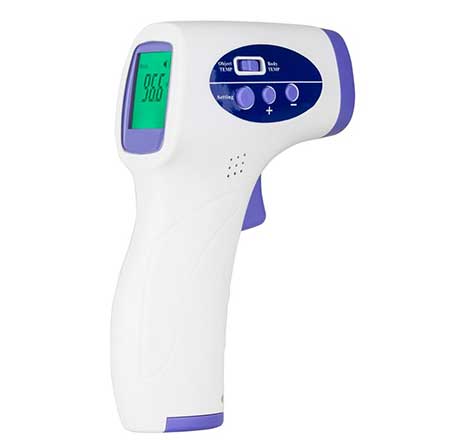 Unlike a disease like chickenpox, COVID-19 doesn't have definitive outward signs of infection. Experts agree that one of the most important, leading indicators is the presence of a fever. Oral thermometers are a pain to use and to disinfect between uses. A good non-contact thermometer is a very good solution.
In some schools, temperature checks are required at the door. Non-contact thermometers are also quicker to give a result than oral thermometers so it's a good option for screening multiple students in rapid succession.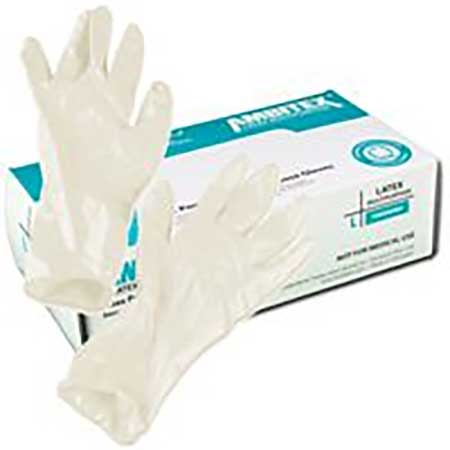 Gloves can be a good extra layer of protection if used correctly. They are not a magic bullet to prevent infection. And in some cases, they can create a false sense of safety so they really need to be used correctly. Just remember that the same contaminants that can be passed on by your skin can also be passed on by disposable gloves.
But there is no doubt that there are numerous things that teachers will not want to touch with their bare hands. In those situations, disposable gloves are a must.
For a school setting, vinyl gloves are probably a good choice. They are less expensive but still provide the protection you want and need.
If you are looking to go upscale, you can look at a nitrile compound glove or a full nitrile glove. These are similar to what medical professionals use. While they are more expensive, they are typically thicker and more durable.
COVID Supplies for the Classroom
Keeping the environment clean and disinfected is one of the best ways to tamp down the spread of infectious diseases. These types of tools are best used before or after school sessions. But some may be used mid-day as needed. 
Classroom Supplies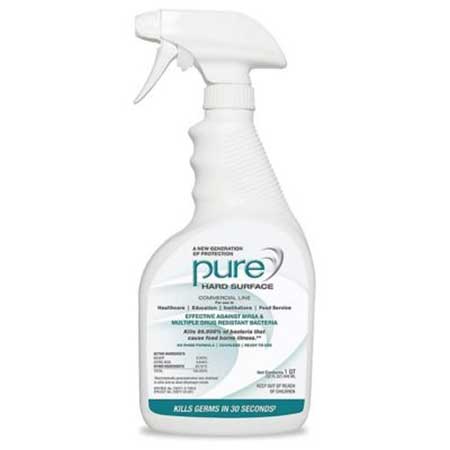 A good spray disinfectant is extremely important in keeping surfaces free of disease-causing agents. Spray on and wipe off as directed. It's simple and effective. Use often and liberally.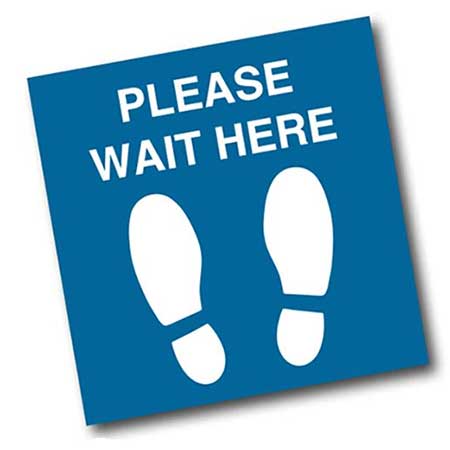 Kids are going to need all the help they can get to remind them to keep appropriate social distances from each other. Floor signs are a good way to give them a target to stand on. It sets boundaries and distances. This is frequently cited as one of teachers' biggest concerns about managing in-class students. So every little bit helps.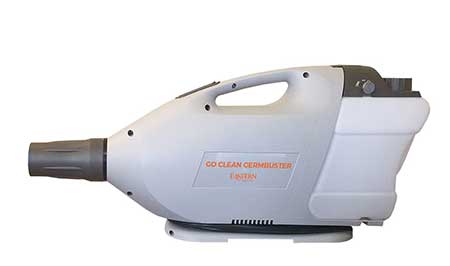 It's tough to disinfect everything that really needs to be disinfected. But a cool-mist fogger might be a good solution for this challenge.
Foggers use disinfectant liquid to create positively charged mist that then clings easily to neutrally or negatively charged surfaces. Foggers are easy to use and can cover a classroom in no time.
It also comes in a smaller cordless rechargeable model.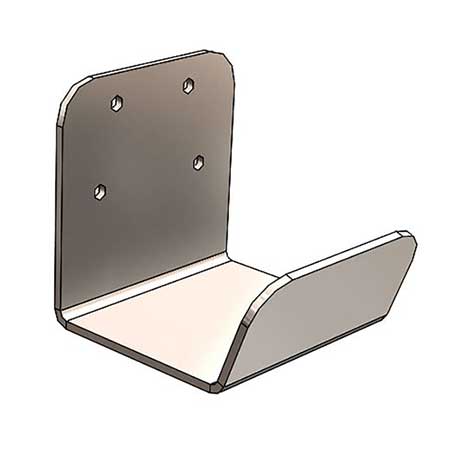 Anything we can do to reduce points of shared contact is helpful in reducing the spread of infectious diseases. Door knobs are the poster child of one of these shared contact points. But what can we do about that?
For some door types, you can use a foot or forearm door pull. This is a simple idea. Instead of using your hands, you simply open the door by using your foot or forearm to open the door with a simple piece of attached metal.
As we mentioned, this isn't a fit for every single door-type. But where it can be used, it can be a great way to further reduce the spread of infectious agents.
Wrapping It Up on Back To School PPE
Keeping students and teachers safe during these unprecedented times is critically important. Having the right supplies (and having enough of those supplies) is the key to stopping the spread of infectious diseases like COVID-19. Stock up on back to school PPE now just in case there is a flare-up as the weather gets cooler. As we suggested earlier, parents may want to consider donating some of these supplies to their child's teacher. Every little bit will help.